FAQs - Choices Gluten Free - Wholesale Gluten Free Foods Supplier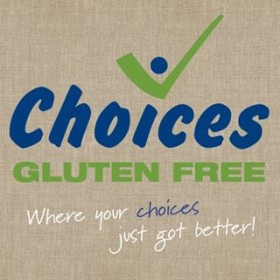 Choices Gluten Free offers a huge range of wholesale gluten free and wheat free foods for foodservice and retail. Here are some frequently asked questions.
Do you produce any foods that are not gluten free?
No, we specialise in gluten free foods only and as such, our HACCP-accredited facilities are dedicated to a gluten and wheat free environment which means we have zero cross contamination.
Do your products accommodate any other food allergies?
We cater for consumers with multiple allergies. A wide range of our products are also dairy, egg, nut, soy and corn free. We don't use nuts in any of our recipes however the chocolate we use in some products is dairy milk chocolate and is not guaranteed to be free of traces of nuts.
Are your ingredients sourced locally?
Yes, we believe that to maintain our high quality standards, we should source our ingredients locally.
What other benefits do your foods offer?
Well, we don't use any artificial colours, preservatives or flavourings and all our products are GM free.
Are your products delivered fresh or frozen?
We bake all our products fresh daily and dispatch them in their fresh state. They can be frozen once received and do freeze well.
If you have any other questions, don't hesitate to contact Choices Gluten Free.
---
Contact details for Choices Gluten Free
---