Interview - Linda Vantaggiato - The Broth Sisters
The Broth Sisters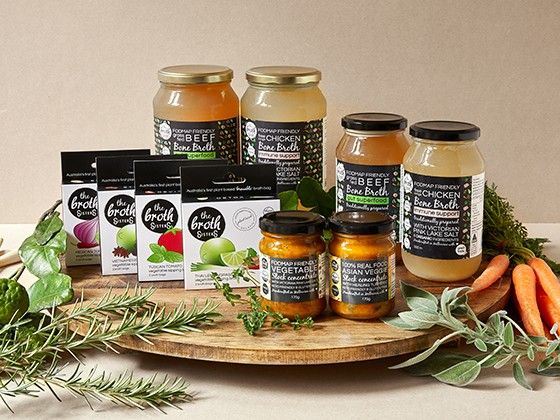 More Images
Bone broth enjoyed a modern resurgence when the Paleo diet became popular. Now, it's become more mainstream as consumers recognise the nutritional benefits along with the great taste. We spoke with Linda Vantaggiato of The Broth Sisters and learned a whole lot more about its virtues.
FFW: Who is behind The Broth Sisters?
THE BROTH SISTERS: We are two sisters, Linda and Jane.
FFW: What products do you offer?
THE BROTH SISTERS: Our range is made up of Chicken and Beef Bone Broth, Mushroom, Asian and Fodmap Friendly Vegetable Stock Concentrate and a range of plant-based broth 'tea' bags including, Mexican Tortilla, Tuscan Tomato and Basil, Vietnamese Pho and Thai Lemongrass.
FFW: How is your product different from what else is out there?
THE BROTH SISTERS: Our bone broths are of the highest quality, made from ethically sourced ingredients and with a very high gelatin content (the measure of a good broth). We slow simmer the bones over a long period (24-48 hours) to ensure the broth is nutrient dense and use a very high bone-to-filtered-water ratio. There are no additives or fillers in our broths, only fresh ingredients. Unlike many other broth manufacturers, we do not use high heat to preserve and seal the broth as this destroys the nutritional benefits. Another big point of difference is that ours are FODMAP friendly and contain no garlic or onion. Our bone broth is as close to home made broth as you will get, it is traditionally prepared, a broth that customers actually want to sip and hasn't been further processed into a powder or concentrate.
Our veggie stock concentrates can be used to make vegan broths or stocks to use in cooking instead of stock cubes and liquid stocks that contain a plethora of additives. I am not aware of any products that are similar on the market. Once again, they are made from the highest quality real food ingredients without any additives, hidden sugars, trans fats, preservatives or other food substitutes. They are a paste not a powder, bursting with flavour and each of the three flavour options is unique in the marketplace.
Our plant based brewable tea bags are unique; Australia's first vegan broth in a (tea bag). Containing agar agar, a plant-based gelatin which is good for gut healing. They are designed to be enjoyed in place of tea or coffee and can also be brewed and used in cooking.
FFW: How did you decide to go into business making bone broths and veggie stock concentrates?
THE BROTH SISTERS: Our broth business was born out of a love of cooking, a passion for nutrition and a desire to carry on our father's healing broth recipe we had grown with. As the business evolved, we wanted to introduce a nourishing plant-based broth and our stock concentrates were born.
FFW: How did you come up with the idea for the Brewable Broth Bags?
THE BROTH SISTERS: We were looking for something that was convenient to use, portable, could be taken to enjoy away from the home and was a nourishing alternative to other hot beverages such as tea and coffee. We anticipated they could be served on cafe menus, flight menus or as a convenience food that could even be purchased at a checkout counter in petrol stations or specialist grocery stores to enjoy on the run or back at the office. As a former international flight attendant, it was important to me to come up with a range of flavours to represent various cuisines I had experienced throughout the world.
FFW: Is there any loss of nutrients in the drying process?
THE BROTH SISTERS: There is absolutely no loss of nutrients. The broth tea bags can be reconstituted easily with the addition of hot water.
FFW: Do your products contain preservatives? What other virtues do they offer?
THE BROTH SISTERS: There are no preservatives or MSG added to any of our products, they are all made using gluten free recipes and our bone broths and some veggie stocks are also FODMAP friendly. The products are also suitable for ketogenic diets and our broth bags and stock concentrates are vegan certified.
FFW: Are your ingredients sourced locally?
THE BROTH SISTERS: Almost 100% of the ingredients for our bone broths and stock concentrates are sourced locally, however our broth teas do have some ingredients that are not available to purchase locally. All products are made locally in Melbourne.
FFW: What do you wish more people knew about bone broth?
THE BROTH SISTERS: We wish people understood more about the absolute health benefits and nourishment of our broths, the importance of gelatin and its role in gut and brain health as well as the benefits to joint health, skin, hair and nails. It is a wonderful and complete source of nourishment and healing for the body. We also know there is a vast array of different broths and broth products on the market but not all are created with a focus on quality over quantity. Also, there is a big difference between broths and stocks.
FFW: What place do you think your products have in home kitchens?
THE BROTH SISTERS: Broths are an invaluable source of nourishment and convenience in the kitchen. When consumed daily they can improve gut health, reduce inflammation and boost the immune system. Not only can they provide medicinal benefits, they are also great for satiety and adding richness and flavour to cooking. They can be consumed as a standalone drink or added to a wide variety of dishes. The stock concentrates are convenient to add flavour to dishes as well as additional nourishment. The broth teas are convenient to sip anywhere at any time with a range of delicious flavours to choose from.
FFW: What kinds of customers are perfect for The Broth Sisters products?
THE BROTH SISTERS: First and foremost, people who care about their health, enjoy cooking and do not have the lengthy amount of time necessary to prepare their own good quality broth products. We offer both quality, uniqueness and convenience throughout our product range.
FFW: How do foodservice businesses use your products and if they're not, how could they offer them to their customers/guests?
THE BROTH SISTERS: Our broths are available in juice bars, specialty grocery and health food stores as well as fresh food markets. We would love to see our broth tea bags in boutique hotel mini bars, airline snack and beverage menus and cafe menus as well as available in hospital retail outlets as a healthy gift and snack alternative. Our stocks and broth tea bags would also be great in boutique kitchen ware stores during gift seasons.
FFW: Where would you like to see your range stocked?
THE BROTH SISTERS: We would like to see our range stocked in quality food halls such as David Jones, specialty gourmet delicatessens, butchers and fine food Provedores such as Simon Johnson, alongside other artisan products, as well as independent grocers and health food stores.
FFW: In what format are the products packaged?
THE BROTH SISTERS: The bone broths and stock concentrates are packaged in reusable glass containers. The broths must be refrigerated. The stock concentrates are shelf stable and it is recommended they are refrigerated after opening. The teabags are sealed in a compostable airtight bag and then packaged in small conveniently sized cardboard boxes.
FFW: What's your favourite product and how do you typically enjoy it?
THE BROTH SISTERS: My absolute favourite product is the Asian Veggie Stock Paste and I use it nearly every day when stir frying veggies for breakfast or making a veggie packed omelette, followed closely by our chicken bone broth and Mexican broth bag.
FFW: What is the shelf life of your products?
THE BROTH SISTERS: Our products have a generous shelf life.
Broth - 4 months refrigerated
Veggie Stock Paste - 12 months shelf stable
Broth Tea Bags - 18 months shelf stable
FFW: Are your products suitable for Paleo, ketogenic and low carb diets?
THE BROTH SISTERS: Our products are all suitable for Ketogenic, Paleo and low carb diets.
FFW: As a boutique food business, you must be aware of other small food producers doing great things. Any you'd like to share about?
THE BROTH SISTERS: Curry Favour, Crackle Corn, No Grainer, Chappy's Kettle Chips, Pink Muesli and Arancini.
FFW: If you could get The Broth Sisters products in the hands of the most exciting client ever, who would that be?
THE BROTH SISTERS: We'd love to be featured on the Qantas first class menu once travel restrictions have been lifted.
If you'd like more information or would like to place an initial order, get in touch with The Broth Sisters today.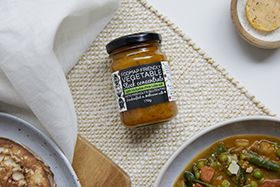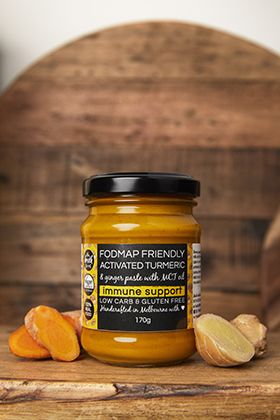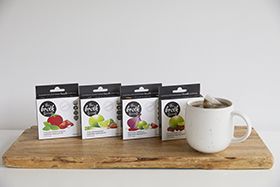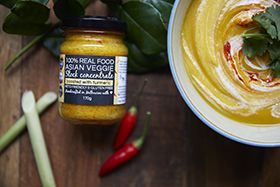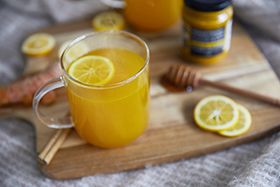 ---
Contact details for The Broth Sisters
---