Interview - Liz Edgecombe - Flavours of the World
Flavours of the World by The Spice People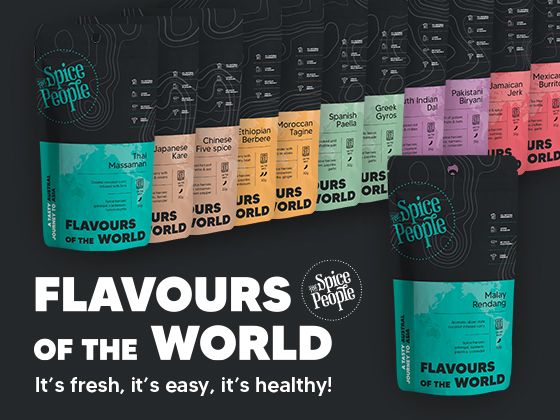 More Images
Flavours of the World brings wonderful spice and versatility to home cooks. We spoke with Liz Edgecombe about the principles behind the brand and how it's encouraging even inexperienced cooks to try exciting new flavours at home.
FFW: Who is behind the FOTW business?
FOTW: Well-known spice evangelist Liz Edgecombe, who started The Spice People brand 25 years ago in Melbourne. The Flavours of the World is an extension of The Spice People's original range of rare, unusual herbs and spices from around the globe and handy spice rubs and seasonings. The Flavours of the World takes people on the next-level experience where we provide an immersive culinary journey to help you to create beautiful dishes from the spice routes of the world.
FFW: What does the acronym FOTW stand for?
FOTW: Flavours of the World.
FFW: What are the product/s you offer?
FOTW: We currently have twelve spice blends from six regions, with development on more blends, regions and recipes happening as we speak, ready for release in 2022. Each has its own recipe and potential for each to be a flavour base for a variety of dishes conjured up in home kitchens across the globe.
FFW: Are all your products gluten free and vegan friendly?
FOTW: All products are vegan and are naturally gluten free, but they are not certified gluten free. Made with 100% natural ingredients, they contain no preservatives or fillers, sugars and have zero hidden nasties.
FFW: Do you use all-natural ingredients?
FOTW: All of the Flavours of the World blends are made with pure, all natural ingredients.
FFW: From where do you source your ingredients?
FOTW: Our spices are sourced from all corners of the globe. For more than 25 years, Liz Edgecombe has sourced the best available spices, and packaged them in Melbourne.
FFW: What function do your products serve for home cooks?
FOTW: Great flavour, healthy choices and simplicity. Cooks with all levels of confidence can scan the QR code for a recipe, choose their favourite ingredients, whether a protein or vegetable, follow the ingredients list to shop and then, cook at home. Every possible step is included, and cooks are limited only by their imagination and the tastes of their households.
FFW: Which cuisines do your products represent?
FOTW: There are six regions – Africa & The Middle East, South Asia, Australasia, Europe, Latin America and North Asia. Each region currently has two countries with recipes featured but will continue to grow and evolve over time.
FFW: Are your products dry spice blends or sauces?
FOTW: They are dried spices, which can feed up to eight people, and come in handy resealable packaging, so if the household is one or two people, they can cover four meals, allowing the cook to change things up each time.
FFW: How can home cooks change the recipes to suit their tastes?
FOTW: The bases offer the foundations of the dish and the key spices used in each country. Cooks can add additional individual spices if that's to their taste, e.g. extra chillies, they can change proteins, vegetable, and other ingredients to suit either cultural, faith or personal tastes, and can add any other favourite ingredient they wish. Customers have already started sharing their own versions of dishes using the flavour bases on Instagram.
FFW: What are the benefits of your packs?
FOTW: They have long shelf lives because of the packaging we have used. Resealable packs mean they can have multiple uses while the small, convenient and easy to store packets can fit into any pantry. While we have suggested recipes for use, cooks can alter and amend, limited only by their imagination and the availability of ingredients.
FFW: What kinds of retailers already stock FOTW and where else would you like to see your products?
FOTW: This range is currently working well in supermarkets, greengrocers and butcher shops but I also think that they are perfect for camping and travelling, which means camping and outdoor retailers would also be a good market outlet.
FFW: How can retailers promote FOTW to their customers?
FOTW: They can be used for taste testing and cooking expos, or retailers can direct shoppers to the website or QR codes, to encourage them to experiment.
FFW: How do you help retailers promote your products to customers?
FOTW: We have point of sale material and would certainly participate in store promotions and activities to support our brand. We also are very active on social media and would be happy to promote stockists and provide content for their social accounts if they wished.
FFW: How do you make it easy for your customers to do business with you?
FOTW: We currently mange the distribution channel exclusively in Victoria and have a low minimum order, freight free in metro Melbourne. We are supported interstate with our distributor in Qld and South Australia, to ensure timely delivery of orders.
FFW: Are you aware of other boutique food and beverage brands like yours that you'd like to give a shout out to?
FOTW: Bramble and Hedge nougat, they make the most exquisite varieties which are SOOO light and melt in your mouth. Yum.
FFW: Introduce your customers to a whole new world of flavour. Get in touch with Flavours of the World today.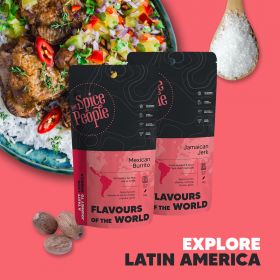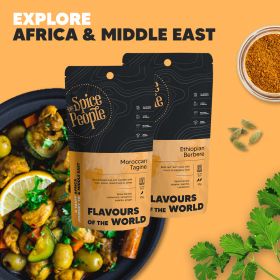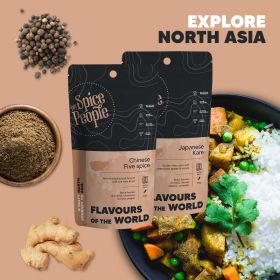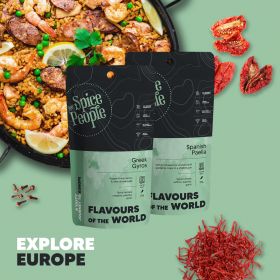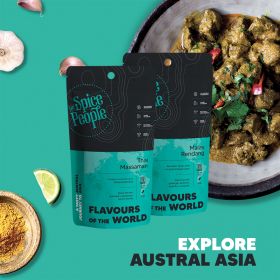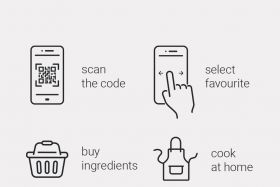 ---
Contact details for Flavours of the World by The Spice People
---