Interview - Sophie Todd - Mrs Toddy's Tonic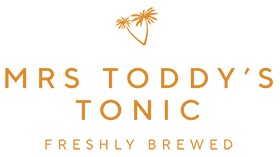 When an Aussie woman was cared for and nurtured with an ancient remedy during her time in Bali, she knew she had to bring it home for Australians to enjoy. Mrs Toddy's Tonic is the result and we spoke with husband and wife team Paul and Sophie Todd about the drink's medicinal benefits.
FFW: Who is behind Mrs Toddy's Tonic?
MRS TODDY'S TONIC: Paul and Sophie Todd are a husband and wife team who have developed several start-ups in the health and fitness sector. Paul pioneered the personal training industry in Sydney and co-invented the Shadow Boxer fitness system with Sophie, which is still sold globally after 14 years. Sophie is a creative cook who loves to create healthy meals. She came across Jamu formulas while living in Bali and quickly became inspired to create her own on her return to Australia. They combine a mix of Javanese and Balinese versions and tweaked for the western taste buds.
FFW: What is Jamu?
MRS TODDY'S TONIC: Jamu is referred to as meaning 'earth medicine'. They are made from traditional Indonesian herbs and spices based on 2000-year-old recipes originating in Java. There are multiple versions of Jamu, however we have primarily concentrated on the turmeric varieties due to the anti-inflammatory and blood cleaning properties which result in several health benefits.
Mrs Toddy brews her Jamu formulas the traditional Javanese way by heating Jamu between 60-80 degrees. This activates the potency of the curcumin and other compounds found in turmeric. It also promotes the alchemy process that can combine other ingredients such as ginger, pepper, lemongrass, lime, cloves, cinnamon, galangal, tamarind, etc.
FFW: What led you to make your own Jamu?
MRS TODDY'S TONIC: Whilst living in Bali I started getting menstrual cramps and back pain and some of the Javanese staff at the villa we rented noticed I was using Panadol to try and cope. They started making me Jamu and gave me a shot per day. It helped enormously and I instantly became a big fan of the tonics.
On my return to Sydney I tried several turmeric tonics and powders but they didn't have the same effect. This led me to start experimenting with my own version of Jamu from what the Javanese staff showed me.
FFW: Is Mrs Toddy's Tonic really medicinal?
MRS TODDY'S TONIC: Mrs Toddy's Tonic have researched and sourced only the best produce from Australian farmers. We use a specific strain of turmeric known for its powerful curcumin and other compounds.
We have also discovered the best alchemy process and have a repeat customer base who have given us feedback and testimonials on how it is the only medicine that has really helped them. These range from liver cleanse, removing heavy metals from the blood, arthritis, Crohn's disease, Grave's disease, Hashimotos, period pain and depression, among other ailments.
We base our results on the studies from Jamu and turmeric, and we also document the progress from our customers directly at farmers markets. We are always interested to see how our customers are tracking.
FFW: What health/lifestyle virtues do your products address?
MRS TODDY'S TONIC: We use 100% natural, freshly sourced ingredients. The tonics are free of gluten, soy, nuts, corn products and preservatives.
FFW: Are your ingredients organic?
MRS TODDY'S TONIC: Our turmeric and honey are organic. The other ingredients vary according to suppliers.
FFW: How can the tonics be consumed?
Jamu can be warmed as a tea, is refreshing on ice and can be consumed at ambient temperature. You can consume our tonics warmed slightly like a tea, as a shot, on ice, as a mixer for alcohol or added to a juice or smoothie.
MRS TODDY'S TONIC: Our philosophy on our bottles, being 250ml and 750ml is based on having our tonics as either a shot or a drink. The 250ml can be consumed as a drink or taken as 1 shot per day over 5 days. You may be interested in being on the Mrs Toddy's program by scaling up to either the 750ml or our latest 500ml version.
FFW: Is there a particular 'dosage' recommendation?
MRS TODDY'S TONIC: We recommend a 50ml shot per day for good health and 80-100ml for ailments.
FFW: If Mrs Toddy's Tonic were a person, what would he/she be like?
MRS TODDY'S TONIC: Filled with love and compassion but straight up and straight to the point. Loves to sing and listen to music and be engaged. Always on the go and happy to have a chat.
FFW: What's the shelf life?
MRS TODDY'S TONIC: Shelf life is over 5 months; the product can be stored in an ambient environment, however it sells best in a fridge. Once opened it needs to be refrigerated and last for 14 days before it starts fermenting. Its still fine to drink after 14 days and starts to get a bit fizzy like Kombucha.
FFW: Can it be used in mixed drinks?
MRS TODDY'S TONIC: Yes. Some customers mix it in smoothies and with juices however it does dilute the potency. However, some people find it easier to drink mixed. Several customers have also started using them as a healthier alternative (as it mixes with gin, vodka and cocktails as smart alcohol alternatives), due to the liver cleansing benefits.
FFW: Can you describe the feeling it gives consumers when they drink it?
MRS TODDY'S TONIC: MTT is a tonic not a juice. It looks like orange juice but is strong and potent in flavour unlike any other tonic on the market. It packs a punch on first taking it then you get used to the flavour and grow to like it. It's not sweet like other drinks on the market so it's very different.
It's not so much a taste sensation with some of the turmeric versions, however they feel like they are taking a natural healthy medicine and it is good for them.
FFW: What are the flavours like?
MRS TODDY'S TONIC: The Ubud is a little earthy in taste due to the potency of the turmeric and ginger with lime and a small touch of honey to make it more palatable. It's aimed at traditionalists.
The Balian is more citrus in taste which contains the same potency of turmeric and ginger but has galangal and simmered tamarind with lime and a touch of honey for those accustomed to a more juice-style version in taste.
The Uluwatu has a real kick to it and contains no turmeric. It combines lemongrass, ginger, cloves, cinnamon stick, lemon and a touch of honey with a splash of apple cider vinegar. It's for those who like a more ginger and lemon flavour. You also feel the sensation of the cloves on the back of your throat.
There are three new flavours coming in 2019.
FFW: What sorts of retailersare you looking for?
MRS TODDY'S TONIC: Health food stores, wholefood stores, fruitologists, cafes, boutique IGAs, Foodworks, etc.
FFW: Aside from cafes, bars and restaurants, what other kinds of businesses should stock your products?
MRS TODDY'S TONIC: Gyms, yoga studios, health food stores, personal trainers, nutritionists, naturopaths and wholistic lifestyle centres are perfect for Mrs Toddy's Tonic.
FFW: Do you have any 'brand crushes' on other food or beverage products?
MRS TODDY'S TONIC: Kauai Juice Co is my all-time favourite. Also, Naughty Bear and Green Street Juice. I love the branding that comes out of Salt Creative Studio and Griffin Grace. They have their fingers on the pulse.
FFW: What are your brand's values?
MRS TODDY'S TONIC: Sourcing Australian produce, getting results for our customers, recycling our home deliveries service, no plastic bottles and we try to support marginalised children with school uniforms where possible.
FFW: And what is your brand personality?
MRS TODDY'S TONIC: Nurturing our customers' health with old fashioned, traditional, plant-based medicinal recipes.
FFW: Bring the authentic taste of Bali to your customers with Mrs Toddy's Tonic. Knowing the quality and heart that goes into the tonics, you'll be able to sell them easily and your customers will love discovering this new and exciting product. Contact Mrs Toddy's Tonic today to order your first delivery.
---
Contact details for Mrs Toddy's Tonic
Service Area Australia Wide
---