Alexandra Fine Foods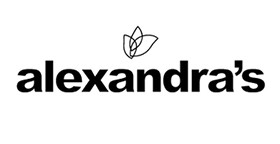 Alexandra Fine Foods
Distributors Wanted
Distributors are sought by Alexandra's to introduce their premium products to retailers and foodservice businesses across Australia. Their ranges of convenient ready-to-cook meals, satisfying ready-to-cook rice puddings and flavour-packed dukkahs are hugely popular with consumers, home cooks and hospitality businesses alike. Also known for their stone-ground spices, Alexandra's places a strong emphasis on quality ingredients, freshness and flavour expertise. Their spice blends make it easy to infuse dishes with the authentic flavours from an array of exotic cuisines.
Premium virtues
Small-batch and hand-crafted
No preservatives or artificial colourings
Gluten free (except Moroccan couscous products)
Vegetarian and vegan friendly
Premium ingredients
Attractively packaged
The range
Ready-to-Cook Convenience Meals
Each pack contains everything needed for a flavoursome main or side dish for lunch or dinner. Simply add boiling water and stir occasionally. Each pack is enough for four servings for a side dish or two servings for a main course.
Apricot & Currant Moroccan Couscous*
Olive & Tomato Moroccan Couscous*
Date & Pistachio Moroccan Couscous*
Mushroom & Pinenut Moroccan Couscous*
Biryani Rice
Thai Coconut Rice
Moroccan Bean Tajine
New Mexican Chilli
Red Bean & Corn Quinoa
White Bean & Cranberry Quinoa
*Not vegan or gluten free.
Ready-to-Cook Rice Puddings
Only milk (or nut mylk) is needed to turn these packs into a lush bowl of full-flavoured rice pudding.
Chocolate & Berry Rice Pudding
Sticky Date & Ginger Rice Pudding
Raisin & Toasted Almond Rice Pudding
Dukkah
Each dukkah contains premium nuts, fresh herbs and Alexandra's stone-ground spices.
Dukkah Traditional
Dukkah Aromatic
Dukkah Piquant
Premium Spice Blends
All spices are stone-ground (instead of metal-ground) to retain maximum flavour and freshness and are made by hand in small batches. All are gluten free and vegan friendly.
Ras el Hanout
Chermoula
Tajine Spice
Harissa
Zahtar
Berbere
Baharat
Jerk Spice
Gourmet Salts
Two varieties of flavoured salts to add an extra gourmet layer to dishes.
Fisherman's Salt
Black Garlic Flaky Sea Salt
Retailers
Suitable for supermarkets, health food stores, vegan outlets, delicatessens and convenience stores.
Foodservice
Ideal for restaurants, cafes, hotels and caterers. Foodservice quantities are available with 500g resealable foil bags.
Showcase Alexandra's to your customers seeking quality products that will enhance their ranges and menus with premium, gourmet flavour.
To express interest in becoming a Distributor in NSW, Qld or the Northern Territory, please contact Alexandra's today.