Basketcase Gourmet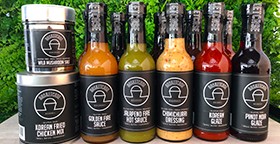 More Images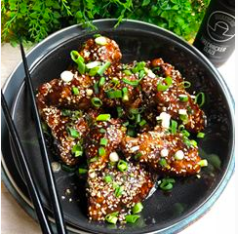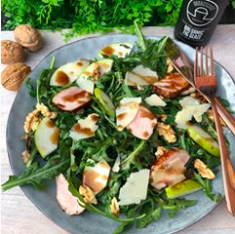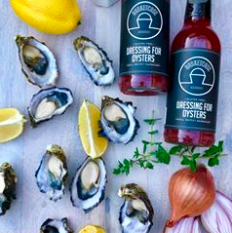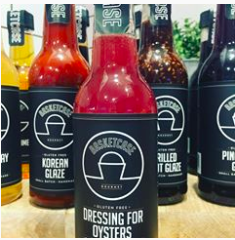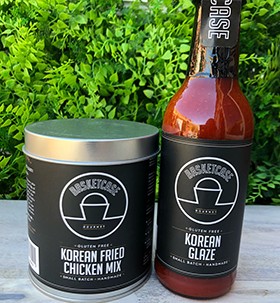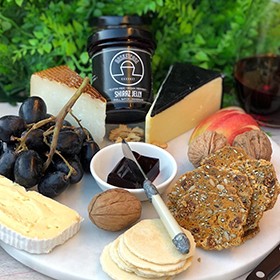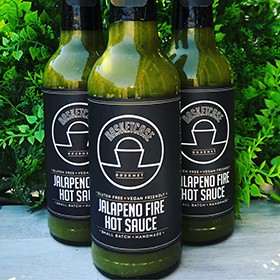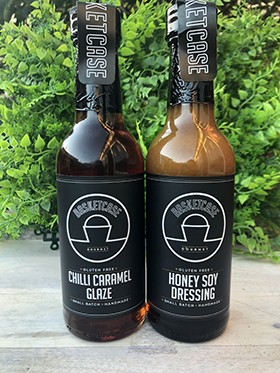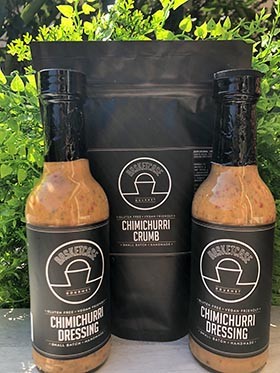 Basketcase Gourmet
Wholesale Glazes, Dressings, Sauces, Salts and Spice Blends – All Gluten Free!
Basketcase Gourmet specialises in flavour unlimited! Their range of wholesale glazes, dressings, sauces, salts and spice blends make it extremely easy to add new depth of flavour with minimal effort. Furthermore, everything is gluten free! That's right, now you can enjoy infinite possibilities without having to worry about the gluten content of your condiments.
Whatever you're cooking, there's a place for a Basketcase Gourmet product. It could be a Sunday afternoon barbecue, an elegant Friday night dinner party, leftover roast sandwiches, a fresh, leafy salad or your favourite roasted vegies. Spoon, drizzle, sprinkle or baste your dishes, or marinate your meats, chicken or seafood in your favourite Basketcase Gourmet product.
All products are created in small batches, commercially in South Melbourne. The company blends the finest of natural ingredients to produce high quality food products that are a perfect match with the incredibly diverse raw ingredients Australia has to offer. Wherever possible, preservatives are not used, and there are certainly no man-made additives or thickeners.
Don't miss Basketcase Gourmet's exceptional Chilli Sauces! Turn up the heat as little or as much as you want, but the flavours they add are absolutely mouth-watering.
Basketcase Gourmet hopes to inspire all cooks – from home foodies to professional cooks – to take their dishes to the next level. Look forward to professional results every time.
Glazes
There's nothing like a sweet, sticky glaze to provide a gourmet finishing touch to meats, vegetables and cheeses. Basketcase Gourmet's gorgeous glazes provide the perfect balance of flavour and texture and will elevate even your most everyday dishes to new heights of foodie greatness.
Balsamic Fig Glaze – Sweet and sticky, this deep black glaze pairs beautifully with salads, meats and cheeses. Vegan-friendly and fat free!
Pomegranate Glaze – With its sharp, sweet flavour, Pomegranate Glaze is the obvious choice for duck breasts. Deglaze the pan juices to create a simple sauce that will taste like a professional chef made it. It's also wonderful as a glaze for a Christmas ham.
Grilled Meat Glaze – One of the most popular sauces in the range, Grilled Meat Glaze does double duty across meat, chicken and fish marinades. Try basting your next roast or adding to barbecued meats.
Korean Glaze – A bit of umami heat goes along with this warm, red glaze which can be used as a finishing sauce for whatever takes your fancy. Or, make your own KFC - Korean Fried Chicken and everyone will lick their fingers clean!
Chilli Caramel Glaze – You'll want this on everything! Sweet, sticky, aromatic and beautifully golden, it's the best on a roast pork and amazing as a dipping sauce for crackling! Stir in a splash of lime juice for a simple, fat-free dressing.
Pinot Noir Glaze – Made from Australian grapes, ruby-coloured Pinot Noir Glaze can be simply drizzled over steak or roasted meats. Deglaze the roasting pan with it for a chef-quality sauce. It's even sublime over red berries served with ice cream. Vegan-friendly.
Firecracker Glaze – Hot and sweet with a pleasant umami flavour and a slight tanginess. Add a dash to your stir fry or to flavour steamed rice for something different. It's the best glaze for chicken wings and pork spare ribs too. Vegan-friendly.
Chardonnay Glaze – Australian chardonnay forms the base of this exquisite glaze which can be enjoyed with cheese. Or, stir in some minced garlic and EVOO and use as a salad dressing. Vegan-friendly.
Dressings
Limitless flavour is easy when you splash some of Basketcase Gourmet's sauces and dressings around! They're so versatile, you can use them across your entire meal repertoire and even be inspired to create new dishes.
Korean Dressing – Korean chilli paste, sesame and soy make this an authentic dressing which you can stir through rice or noodles or even use to dress coleslaw.
Honey Soy Dressing – This will be your new favourite stir fry sauce with its mouth-watering sweetness/umami combo. Salad dressings and marinades will also benefit from a dash. Vegan-friendly.
Dressing for Salad – Whatever salad leaves you have on hand will come alive when tossed through this dressing. Its mild tanginess and subtle aromatics are suitable for an array of cuisines.
Dressing for Oysters – Shuck your oysters then douse them in this and prepare to be delighted. It's a little sharp and tangy and has a pleasant sweetness to it as well. Use it as a fat-free salad dressing when you don't have oysters. Vegan-friendly.
Sauces
Serious flavour and as much heat as you can handle. From tacos and burritos to steak and seafood, Basketcase Gourmet's chilli sauces are ready for anything!
Smokey Bourbon BBQ Sauce – Rich and tangy barbecue sauce with a hint of bourbon and woodsmoke. Use as a baste for roasted meats or add a sticky slick of this sauce to chops or sausages. Vegan-friendly.
Chipotle Sauce – Made from four varieties of chillies including smoked jalapenos and a touch of Carolina reaper for a hit of heat. Enjoy with tacos or add it to the marinade for smoked meats.
Golden Fire Sauce – Ginger, turmeric and chilli come together in a golden sauce that can be used as a marinade, condiment or stir fry sauce. Try it on a poke bowl. Vegan-friendly.
Hot & Sweet Chilli Sauce – When you need a kick of heat, add a drizzle of this. Your stir fries and fried rice will love it! It also makes a wonderful sweet chilli dip. Vegan-friendly.
Fireball Hot Sauce – This one is sugar-free and onion-free and the heat is definitely there thanks to the combo of chillies including habaneros. It adds an abundance of flavour to everything you put it on. Vegan-friendly.
Jalapeno Fire Hot Sauce - This tangy, mild sauce contains jalapeno chillies, lime and coriander. It's mild and flavoursome and goes so well with fish tacos or chicken dishes. Add a little splash to jacket potatoes and top with sour cream and coleslaw, or experiment with it as a dressing for green, leafy salads. Vegan-friendly.
Firestarter Hot Sauce - Ok this one is Basketcase Gourmet's hottest sauce, courtesy of birdseye, red jalapeno, habanero, cayenne, birdseye, Carolina reaper and ghost chillies. This particular blend allows the different heat levels to hit all parts of the mouth, leaving an addictive after-burn. Vegan-friendly.
Salts and Spice Blends
All Basketcase Gourmet salts and spice blends are supplied in high quality, refillable, 304 grade stainless steel containers with perforated lids and covers, perfect for sprinkling. Really versatile, you can use them before, during and after cooking on meats, chicken, seafood, breads and vegetables.
Taco & Fajita Mix – Basketcase Gourmet have blended 11 different herbs and spices together to arrive at their Taco & Fajita Mix.
Chilli Salt – A gorgeous pink blend of sea salt and dried chillies from around the world. Sprinkle it over avocado toast, hot chips and grilled asparagus salad.
Wild Mushroom Salt – Revel in this earthy, aromatic blend of premium sea salt and high quality dried porcini and forest mushrooms. It's superb in risotto or a pasta dish, or added to scrambled eggs or a seared eye fillet.
Smoked Coffee BBQ Rub – This sugar free rub is the best for slow cooking or flash cooking. Use it in the smoker, the frypan or on the barbecue. The smoked coffee adds greater depth of flavour.
Chipotle Salt – Sea salt, oak smoked salt and dried chipotle chillies come together in this masterful blend, exquisite on hot barbecued corn, on tacos or sprinkled on your brekkie eggs.
Black Olive Salt – It's the finest charcoal sea salt with dried kalamata and Spanish olives. Works exceptionally well with Mediterranean-inspired foods. Add it to grilled fish, Greek salads and feta cheese. Or try it simply sprinkled on fresh cucumber slices for a satisfying and low calorie snack.
Korean Fried Chicken Mix - A savoury coating mix that makes a healthier alternative to crispy deep fried chicken. Dip chicken pieces into beaten egg white or buttermilk then toss in coating mix. Simple!
Chimichurri Mix – Use to make 'healthy' fried chicken by baking in the oven. May be used on fish, tofu, or vegetables.
Turmeric and Pistachio Dukkah - Add to crumb coatings, toss through salads, top home-baked bread or sprinkle over mashed potato.
Shiraz Jelly for Cheese - Intense shiraz flavour in a sublime jelly, it goes perfectly with your favourite cheeses. Dress up a cheeseboard or create a divine turkey, brie and shiraz jelly baguette.
Roasted Vegie Sprinkle - Enliven your oven-roasted vegetables like red onions, mushrooms, zucchini, capsicum, sweet potatoes and eggplant with this cunning blend of herbs and spices.
Retailers
Keep a good array of Basketcase Gourmet products on your shelves to entice customers to add to their overall spend. Suggest them to go with purchases of meats, seafood, poultry and vegetables. Talk about the products and offer taste tests. Aside from supermarkets and delicatessens, the range is excellent for butchers, seafood mongers, greengrocers and cheese retailers.
Foodservice
Never miss an opportunity to add extra flavour without adding gluten or nasties. Thanks to Basketcase Gourmet, you can build layers of flavour simply and with confidence. Ideal for steakhouses, burger joints, fish and chip shops, sandwich stores, salad bars, buffets, carveries, pubs, clubs and caterers.
To find out more or to place an order, contact Basketcase Gourmet today.