Feel Good Foods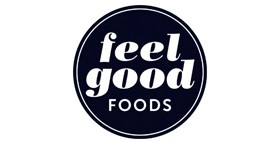 Feel Good Foods
In 2009, Feel Good Foods started to sell milk alternatives from the back of a truck to local Melbourne cafes. Today, they operate from Feel Good Foods HQ in Epping and the brand flourishes and grows larger each day. With 14 years of prior experience in organic and natural foods, hundreds of cafes, restaurants, retail stores and independent supermarkets throughout Victoria trust the company to supply them with the highest quality organics and wholefoods.
Feel Good Foods take pride in their role as brand ambassadors; they value and encourage grassroots innovations and entrepreneurial manufacturers and enjoy sharing their stories with their valued customer base. Their ever-expanding and very diverse range is ideal for cafes and restaurants as well as small grocers, high end gourmet delis and even gyms and fitness centres.
Take a look at Feel Good Foods' flagship brands which are all produced with the highest quality ingredients, to world beating standards of handmade manufacturing.
Bonsoy Soy Milk
The original and best soy milk! Made from carefully selected, certified organic soya beans to give it the best taste and texture on the market, Bonsoy performs well under heat. That means it makes the best soy latte in the world! It is in fact, the soy milk that's preferred by the best baristas.
Pana Chocolate
Raw, organic and handmade, Pana Chocolate loves the Earth. A sophisticated, raw chocolate that's handmade in Melbourne, Pana Chocolate is vegan and made from only certified organic ingredients. It contains no refined sugar, dairy, gluten or soy. These little packages of raw delicacy are surprisingly satisfying for that untamed sweet tooth.
Flavours: Sour Cherry & Vanilla; Coconut & Goji; Raw; Eighty; Mint; Fig & Wild Orange; Orange; Nuts; Cinnamon; Rose.
Who Gives A Crap
Ok so it's not a food but it's every bit as important. Who Gives A Crap manufacture 100% recycled toilet paper and 100% tree free facial tissues from bamboo and sugar cane. They donate 50% of their profits to Water Aid, an incredible organisation that builds toilets and develops sanitation in developing countries. Beautifully presented in biodegradable and recyclable packaging, these products definitely make you feel good!
Rebel Kitchen Coconut Mylks
For those following a dairy free, Paleo or vegan diet, Rebel Kitchen's range of dairy free coconut mylk drinks are a blessing. They are gluten free, nut free and soy free and also contain no refined sugar, additives or preservatives. These mylks 'keep it real' because they're made with simple ingredients, direct from nature.
330ml Adult Range: Chocolate; Chai; Matcha Green Tea; Coffee.
200ml Kids' Range: Chocolate; Banana; Orange Chocolate.
Paleo Pure
Paleo Pure handcrafts an awesome range of oven baked and raw, grain-free muesli, snack sized toasted coconut chips and decadent trail mixes, plus a few Paleo grocery staples. All products are made with certified organic ingredients and as well as being suitable for Paleo followers, they are suitable for those with gluten sensitivity or anyone who simply wants delicious, healthy food. Paleo Pure is vegan friendly too.
Paleo Pure Muesli Range (500g bags and 100g pots): Cranberry & Nutmeg; Berries & Cinnamon; Low Fructose Fruit Free; Fruit Free; Raw; Apple & Cinnamon; Mango; Cherry Cacao; Raw Fig & Currant.
Paleo Pure Coconut Chips: Maple Joy; Amino & Sesame Seeds; Maple Cacao; Sweet n Salty.
Paleo Pure Trail Mix: Mixed Berries; Fruit Free; Maple Crunch.
Paleo Pure Pantry Staples: Organic Cold Pressed Virgin Coconut Oil; Pink Himalayan Salt.
Parker's Juices
A luscious range of certified organic juices, soft drinks, kombuchas and iced teas, all made in Sydney. Loaded with fruit, Parker's are free from preservatives, artificial colouring, artificial sugars, additives and pesticides.
Organic Fruit Juice Range: Organic Apple Juice; Organic Summer Fruits; Organic Passionfruit, Orange & Apple Juice; Organic Orange Juice; Organic Raspberry & Apple Juice; Pineapple & Mint.
Organic Sparkling Fruit Juice Range: Apple with a Twist of Lime; Passionfruit & Orange; Mango & Orange; Guava & Cranberry; Blood Orange.
Organic Soft Drink Range: Pink Lemonade; Lemon, Lime & Bitters; Lemonade; Ginger Beer; Lemon Squash; Orange Squash; Cola.
Organic Kombucha Range: Passionfruit; Ginger; Raspberry.
Iced Tea Range: White Tea with Elderflower & Lemon; White Tea with White Nectarine; Green Tea with Moroccan Mint; Black Tea with Hibiscus & Cranberry.
Antipodes Water Company Limited
Sourced from Whakatane, Bay of Plenty in New Zealand, Antipodes is rated as the purest bottled water in Australasia. It offers the highest degree of purity, complemented by pristine mineral flavours and neutrality. It makes the perfect accompaniment for fine food and wine. The glass bottle design is clean, simple and appealing, just like the water itself.
Available in 500ml and 1L bottles, with sparkling and still options.
Other brands
In addition to the brands outlined above, Feel Good Foods are able to distribute the following to your business:
Almond Breeze; Antipodes Water; Bottle of Truth; Cave Foods; Coconut Magic; Dragon Chai; Eco Foods; Energize Honey; Ethical Foods; Farmer Jo; Feel Good Foods; Full of Grace; Green Street Kitchen; King Island Coconuts; Mock Red Hill; Naked Byron Dips; Natvia; O-Qua; Orgamix; Pure Harvest; Raw Food Factory.
Feel Good Foods have a wide range of dairy free products and also offer bulk options for many products. Those and the above brands are available for retail and foodservice businesses. To enquire as to minimum orders or to place your first order, contact Feel Good Foods today.
---
More information about Feel Good Foods
Interview - Feel Good Foods
How would you like to deal with a wholesaler that offers you food and beverage brands that go the extra mile? That mile could be entrepreneurialism, philanthropy, sustainability, organic or grassroots innovation. Well, the team at Feel Good Foods would love to hear from you so they can introduce themselves and an ever-growing array of conscientious brands. Click here