Gold Medal Snackfoods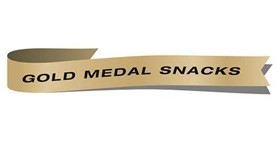 Gold Medal Snackfoods
Australian Distributors Wanted
Pork Kurks & Pork Krackles
The great low-carb, high protein snack
For more than 30 years, Gold Medal Snackfoods has been a part of the Australian food industry. Originally a one-man operation, today it is a family-owned company that consistently delivers new innovations to the snack food market.
Gold Medal Snackfoods uses state-of-the-art manufacturing facilities and latest technology to produce a range of quality snack foods. They are known as a trustworthy and reliable supplier to the grocery and other retail sectors.
Distributors are sought to bring Gold Medal Snackfoods products to the attention of retailers and foodservice operators across the country.
Retailers
Grocers
Supermarkets
Convenience stores
Petrol stations
Health food stores
Newsagents
Market stalls
Chemists
Snack bars
Cinemas
Vending machines
Gift hamper businesses
Foodservice
Restaurants
Bars and pubs
Kiosks
Canteens
Cafeterias
Pork Kurls
Introducing the newest product in the Gold Medal Snackfoods range - Pork Kurls! They are made of natural pork rind from Gold Medal Snackfoods' trusty supplier in the USA then processed here to create a delicious and irresistible crunchy snack. This pork crackling, also known as 'pork scratchings', is the closest thing to what you get from a traditional Sunday roast. Like their other products, these snacks are low in carbohydrates, high in protein and low in trans fat. We love this new product and we are sure you will too! Ingredients: Pork Rind, Vegetable Oil, Salt.
Pork Krackles
Gold Medal Snackfoods' Pork Krackles are made out of natural pork rind which is puffed and flavoured to create a delicious and irresistible snack. With low carbohydrates, rich in protein and less than 2.2g saturated fat (less than 1g trans fatty acids), they are a popular product with those observing a low carb diet.
Ingredients
Pork Rind (76%), Vegetable Oil, Salt, Hydrolysed Soy Proteins, Tapioca Starch, Yeast Extract, Flavour Enhancer (621), Anticaking Agent (504, 551, and 341), Food Acid (262), Colour (150c), Herbs and Spices, Vegetable Powders, Flavour. Allergen: Contains Soybean or Soybean products.
To express interest in becoming a distributor for this great Aussie company, contact Gold Medal Snackfoods today.