Julian's Gluten Free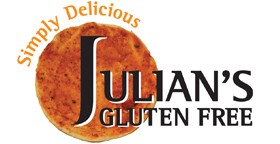 More Images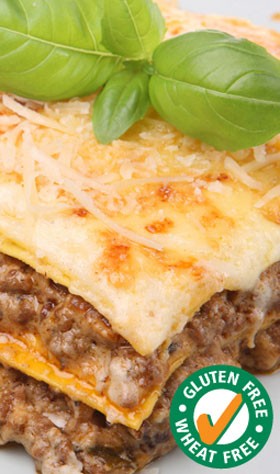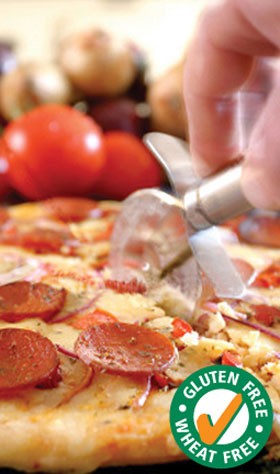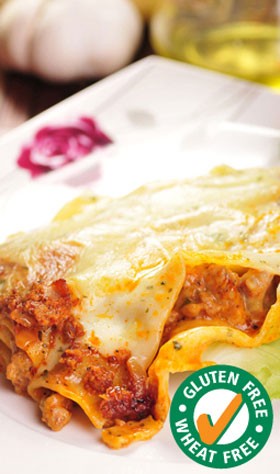 Julian's Gluten Free
Gluten free pizza bases
For 100% gluten and wheat free foods that are also delicious and nutritious, you can count on Julian's Gluten free to deliver. Their exciting range of wholesale gluten free pizza bases, lasagne and cannelloni hits the spot for pasta lovers who ordinarily have to miss out due to their dietary restrictions. But not anymore; catering to the growing market of people who suffer from coeliac disease, gluten sensitivity and intolerance is what Julian's is all about.
All foods are manufactured in a totally gluten free environment for safety and peace of mind. Available for foodservice and retail, Julian's Gluten Free Foods help clients to attract new customers and retain existing ones, whilst adding valuable dollars to turnover each week.
Julian's Gluten Free pizza bases
Pizza for everyone! Now no one has to go without and everyone can enjoy the enticing aromas coming from the oven and look forward to tucking in to as much pizza as they want!
These wholesale gluten free pizza bases are also suitable for vegetarians and vegans and as such, only the toppings need to be considered.
Top the pizzas with all your customers' favourite toppings. Be sure to advertise the fact that you are now serving gluten free pizzas and grateful customers will flock to your business. Retailers will love having a gluten free pizza base option to offer customers to prepare at home. Made from quality ingredients and with an authentic Italian flavour, the pizza bases are the perfect addition to any range that caters to gluten free dietary restrictions.
Julian's Gluten Free lasagne and cannelloni
100% gluten and wheat free, Julian's Gluten Free Foods' lasagnes and cannelloni make dinner preparation easy for the cook who is trying to come up with safe options.
The scrumptious gluten free lasagne is made from tender beef and rich tomato passata layered between gluten free pasta sheets, and topped with creamy béchamel sauce. A layer of mozzarella cheese provides the all-authentic stringy cheese experience that everyone loves.
Julian's Gluten Free Foods' cannelloni consists of delicious gluten free tubes of pasta stuffed with creamy ricotta cheese and healthy spinach.
Retailers
Don't let your customers go elsewhere for their gluten free pizza bases or pasta meals. With Julian's, you have a range of tasty, nutritious and safe products that will be eagerly embraced by your coeliac and gluten intolerant customers. Tell everyone they're available, including staff who will then be able to point customers in the right direction. Offer free taste tests and allow the aromas to waft through the store. Position the pizza bases or marketing material alongside topping ingredients.
Foodservice
Any time you can offer gluten free food choices, you'll become known for them and customers will seek out your business. Treat them to authentic Italian pizzas, lasagne and cannelloni that will please their taste buds as well as their stomachs.
Contact Julian's Gluten Free today to discuss stocking their delicious products in your business.
---
More information about Julian's Gluten Free
Julian's Gluten Free
It's a sad fact that a growing number of people are forced to miss out on their favourite comfort foods including pizza and pasta. But thanks to Julian's Gluten Free, coeliacs and those with gluten sensitivity are able to enjoy with peace of mind. Read more about the business and the delicious products they offer. Click here