Mixed Bag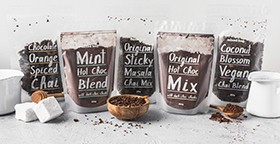 More Images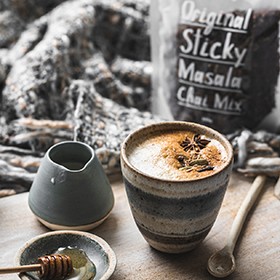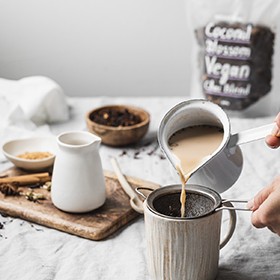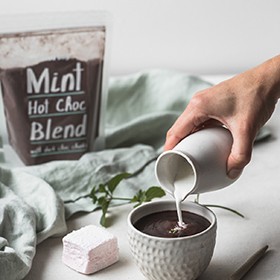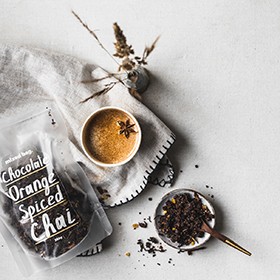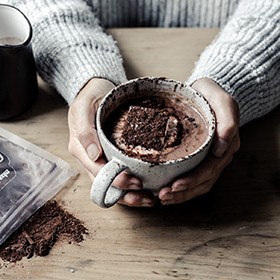 Mixed Bag
Distributors sought for wholesale sticky chai & hot chocolate blends
Melbourne-based Mixed Bag produces small-batch beverage blends of sticky chai and hot chocolate, handmade using premium ingredients. Their range has been blended and perfected by chai and hot chocolate lovers, for lovers of the same. They are currently seeking Distributors to introduce their range into retail outlets and foodservice businesses.
"Best chai I have ever tasted!"
Feedback about Mixed Bag's products is glowing. Foodservice operators appreciate the blends for their premium ingredients, all-natural flavours and ease of preparation. Simply add steamed milk. No powders, no syrups, nothing artificial; just pure, delicious flavour. The blends can also be made on the stovetop at home and are popular among chai and hot chocolate lovers.
Mixed Bag has supplied cafes, restaurants, stores, retail outlets, yoga studios and more since 2019. They would like to increase their presence across Australia and be featured in more businesses. Ideal markets are cafes, restaurants, bricks-and-mortar retailers, online retailers, supermarkets, tea stores, hotels, airlines, and more.
No nasties
Free from refined sugar, dairy and gluten. Every product is also vegan friendly (apart from the Original Sticky Masala Chai and Chocolate Orange Spiced Chai, because of the honey).
Quality ingredients
Mixed Bag supports Aussie farmers by sourcing as many Australian ingredients as possible. Their Sticky Chai blends are coated in Victorian honey and contain fresh Australian ginger. The blends are not bulked out with tea or unnecessary sugar.
Value
Across the range of foodservice products, the blends cost roughly 41- 51 cents per serve/cup and can be sold for $5-6, making it a profitable chai and hot chocolate solution for businesses.
Product range
Original Sticky Masala Chai
Vegan Coconut Nectar Sticky Chai
Chocolate Orange Spiced Chai
Original Hot Chocolate
Mint Hot Chocolate
Service excellence
The Mixed Bag team offers friendly, reliable and efficient service with a quick turnaround time after receiving orders. They also supply detailed instructions, education leaflets and support so staff have some knowledge about the product they are serving and can employ appropriate brewing methods to get the most out of the product.
The company also offers a range of wholesale strainers and chai pots for presentation purposes. They also produce mouthwatering Gourmet Marshmallows for that perfect pairing and offer options for both retail and bulk foodservice. Enquire now with Mixed Bag's friendly team to find out more.
---
More information about Mixed Bag
Interview - Anna - Mixed Bag
Pregnancy cravings were a big reason behind the establishment of the Mixed Bag business which produces handmade sticky chai and hot chocolate blends. We spoke with creator, Anna about what makes these products so irresistible! Click here