Nuts About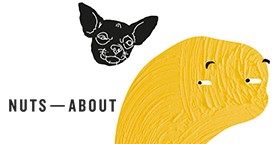 Nuts About
Distributors Wanted
Distributors are sought by Nuts About to introduce their small-batch, hand-crafted nuts to retailers, foodservice business and hotels across Australia. The company uses local ingredients wherever possible and selects only the best quality nuts, then cooks and sends them out to customers. Efficiently packaged to retain freshness for 12 months, the long shelf life is an excellent selling point.
The range
Available in 50g retail packs and 1kg bulk packs, Nuts About nuts are suitable for vending machines and mini bars, all retail outlets including bulk stores, and foodservice and food manufacturing businesses.
Cashew Original
Cashew Stark Raving Spice
Macadamia Original
Peanuts Original
Premium virtues
100% Australian owned
Small-batch and hand-crafted
No preservatives or artificial flavourings
Top quality nuts
Local ingredients wherever possible
Environmentally conscious
Branding
Nuts About offers branding for businesses such as hotels and conference venues that require premium products to enhance their guests' experience.
Retailers
Suitable for supermarkets, convenience stores, health food stores, vegan outlets, vending machines, chemists, newsagents, petrol stations and counter sales at canteens, sports clubs and amusement venues.
Foodservice
Ideal for restaurants, cafes, hotels and bars where nuts are required for recipes, snacking and complimentary treats.
To express interest in becoming a Distributor for this proud Aussie brand, contact Nuts About today.