Teff Tribe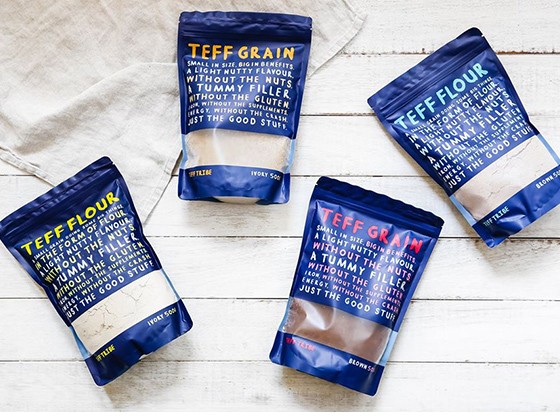 More Images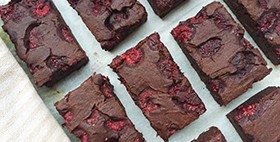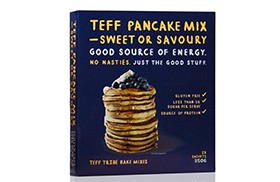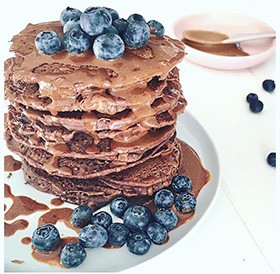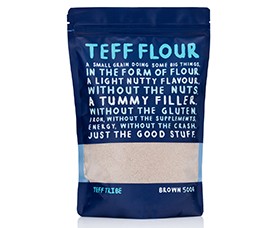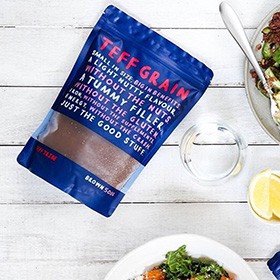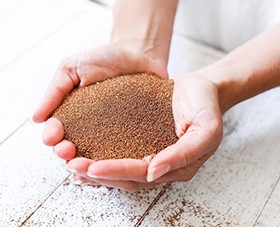 Service Area Australia Wide
Teff Tribe
A small grain doing big things
Its roots reach back 3000 years to ancient Ethiopia, and it boasts benefits that far outweigh its size. It is the tiniest grain in the world yet it's far tougher than it seems, and it thrives where other grains don't. Teff has been fuelling man's diet for thousands of years. It is packed full of protein which means it's rich in essential amino acids which help support muscle growth and repair and leaving you feeling fuller for longer.
Low GI
High in fibre
Helps to control blood sugar levels, assist weight loss and lower cholesterol
High in iron
Good source of resistant starch
Gluten free
Nut free
High in calcium
Now you can purchase Teff Flour and Teff Grain in both ivory and brown, as well as delicious ready mixes to whip up a batch of pancakes or brownies at will!
Fudge Teff & Cacao Brownie Mix
Teff may be small in size, but it's big in benefits. Its delicious nutty flavour makes teff perfect for breakfast, lunch, dinner and all the snacks in between. And it just so happens to make the best brownie around. Enjoy healthy, protein- and iron-rich brownies every day! Simply add eggs and milk.
Teff Pancake Mix
Teff's yummy nutty flavour makes a brilliant basis for this incredible Pancake Mix! With no nasties, only good stuff, it contains less than 1g of sugar per serve and is a great source of protein. Whip up a batch of pancakes – sweet or savoury – every morning if you want.
Teff Flour Ivory 500g
A clever, small grain ground into a versatile flour that boasts a light nutty flavour. Teff Flour contains no gluten or nuts, loads of iron and, being low GI, provides excellent energy without the crash. Fill tummies easily and without digestive issues with this easy-to-use flour. Boasts a mild, chestnut-like flavour.
Teff Flour Brown 500g
Do more than just whiz, bake or boil. The only limit is your imagination. Teff flour is a flavour that works from breakfast to dessert and all the snacks in between. Low GI, high in iron and packed full of protein, without any gluten or nuts. Has a rich and robust nutty flavour.
Teff Grain Ivory 500g
Teff Grain is a versatile, gluten free alternative that can be used in many different recipes. Make teff porridge, add it to casseroles, use in place of breadcrumbs when making rissoles, whip up teff burger patties and enjoy in the same way as you would cous cous, quinoa or rice.
Teff Grain Brown 500g
Enjoy the brilliant health benefits of brown teff grain as you would brown rice and other grains, but lower GI and of course, without the gluten. As you would cook quinoa, teff is perfect for salads, porridge as a rice substitute and many other endless possibilities.
Retailers
Teff Tribe sells to all kinds of retailers including health food stores, supermarkets, convenience stores and dry ingredients retailers. Try the products out for yourself so you can speak with authority on the flavour, ease of use and versatility.
Foodservice
Teff makes a wonderful gluten free alternative to other flours and grains. Experiment with it in your own recipes to see how you can transform dishes into coeliac-friendly meals. There are loads of recipes on the Teff Tribe website that you can try, and then you can customise to your liking.
To discuss your requirements, ask further questions or to place an order, contact Teff Tribe using the form below.