The Diabetes Kitchen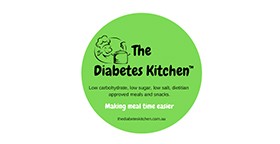 More Images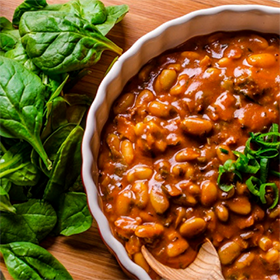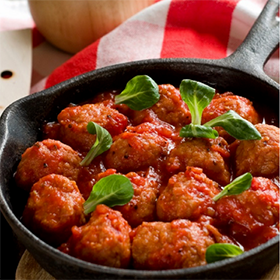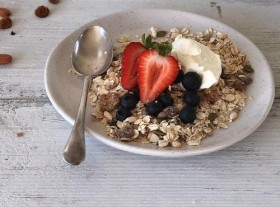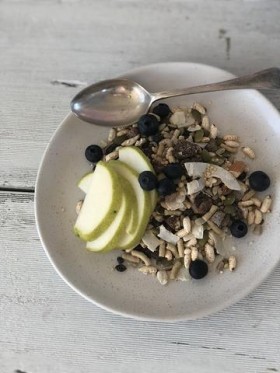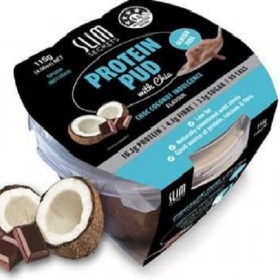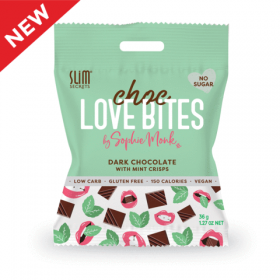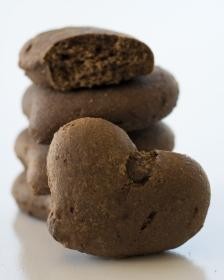 The Diabetes Kitchen
Dietitian-approved, diabetic-friendly, ready-to-heat-and-eat meals
Award-winning company The Diabetes Kitchen serves up tasty, nutritious, diabetic-friendly meals that you can heat and eat at home. All meals are dietitian-approved and made using the finest Australian farm produce and cooked and packaged in long-life, easy storage, easy-to-heat pouches. The pouches seal in the taste, texture, quality, aroma and nutrition.
The range also includes diabetic-friendly breakfast foods, desserts, confectionery, protein bars and biscuits. Visit the The Diabetes Kitchen website for full nutrition and ingredients information. Each product displays the calorie, carbohydrate and sugar content.
The packs themselves also display, in clear colour coding, the carbohydrate, sugar and calorie content. This makes it easy for your customers to identify exactly what they need. The Diabetes Kitchen has made it simple for diabetic consumers to purchase ready-to-heat-and-eat meals and other treats that they can eat with confidence. The meals are convenient, cost-effective and very easy to manage, either at home, while travelling or for school or work.
The Diabetes Kitchen is proudly Australian owned and operated and uses Australian meats and vegetables.
The range
Meal Replacements
Perfect for any meal, any time, any where. A super convenient Weight Loss Aid!
Super Smooth Chocolate Meal Replacement – A glorious chocolate flavoured meal replacement that tastes just like a chocolate milkshake.
Breakfast meals
Choose from breakfast options that are made from delicious ingredients and have no artificial preservatives, flavours or colours.
Energy Burst Muesli – Packed with seeds and berries for a satisfying start to the day. Enjoy as is or mix with 200mls of milk, nut milk or other liquid.
Power Packed Porridge – Easy to make in the morning, just mix with 200ml of your favourite beverage and heat for around 1 minute in the microwave. Contains quinoa and chia seeds, diced dates and a hint of cinnamon.
Sweet n Fruity Muesli (GF) – Apricots, cranberries, almonds, coconut and cinnamon come together in this thoroughly enjoyable muesli. Just mix with 200ml of your favourite beverage.
Lunches and dinners
Enjoy hearty, satisfying meals that you can prepare in minutes any time of day. All are nutritionally balanced and made with all-natural ingredients and no artificial colours, flavours or preservatives. The meals are pressure-cooked to seal in maximum flavour, aroma and nutrition. All you have to do is warm them in the microwave for a few minutes. Each meal is a 350g single serving size with less than 420 calories, lower than 40g carbohydrate and minimal or no added sugars.
Tender Beef & Veggie Hot Pot (GF) – Warming and hearty, this nutritious meal is ready to heat and enjoy. Serve with a side of steamed greens.
Luscious Chicken & Leek Casserole (GF) – Thick, rich and creamy with satisfying chunks of leek, chicken and bacon plus vegetables. Serve with basmati rice.
Mild Butter Chicken (GF) – Slightly spiced and with juicy chunks of chicken, this velvety curry is wonderful with basmati or brown rice.
Aromatic Bean & Vegetable Cassoulet (GF) – Rich and aromatic, this vegetarian meal is loaded with borlotti beans and veggies. Enjoy with brown or basmati rice.
Chilli Con Carne (GF) – A real favourite! Lots of lovely beef with a slight spice and kidney beans for fibre. Serve with basmati or brown rice.
Chunky Italian Meatballs (GF) – Mouth-watering bites of beef in a wonderful Italian tomato sauce. Serve with low-carb pasta or a side of salad.
Creamy Mushroom Risotto (GF) – Made with nutritious brown rice, veggies and a hint of herbs, this risotto will quickly become a favourite.
Diabetic-friendly desserts
Satisfy your sweet tooth and end cravings with these delicious desserts.
Chocolate Coconut Protein Pudding with Chia – A lovely pudding packed with chia, cocoa and just a hint of coconut. Gluten free and a good source of protein, calcium and fibre. Spoon provided!
Strawberry Protein Pudding with Chia (GF) – Revel in the fruity deliciousness of this strawberry pudding. Gluten free and a good source of protein, calcium and fibre. Spoon provided!
Salted Caramel Protein Pudding with Chia (GF) – A sublime blend of salt and caramel in a creamy protein pudding. Gluten free and a good source of protein, calcium and fibre. Spoon provided!
Diabetic-friendly confectionery
Choc Love Bites by Sophie Monk are scrumptious treats that are low carb, gluten free, sugar free and feature good protein content. Available in three irresistible flavours.
Dark Chocolate with Mint Crisps (GF)
Milk Chocolate with Crushed Almonds (GF)
Milk Chocolate with Salted Caramel Crisps (GF)
Diabetic-friendly low carb protein bars
These protein-packed mini protein bars have under 100 calories so you can enjoy them with pleasure and no guilt. Choose from two flavours.
Low Carb Chocolate, Peanut & Caramel Bar
Low Carb Crème Caramel Bar
Diabetic-friendly biscuits
Skinnybiks come in a pack of 9 and are gluten free and scrumptious! They are low carb, low GI and low in saturated fat, but high in dietary fibre and digestible protein.
Lupin, Cocoa & Dark Chocolate Chip Skinnybiks (GF)
Lupin, Cranberry & Cinnamon Skinnybiks (GF)
Spelt, Date & Butterscotch Skinnybiks (GF)
Retailers
Make it easy for your customers to purchase ready-to-heat-and-eat, diabetic-friendly meals to take home. The range offers plenty of variety and gives customers healthier convenience-foods options than takeaway meals. Why not offer taste tests? Watch the delighted faces on your customers as they try them for themselves.
Hospitality
It's a great idea to have a range of The Diabetes Kitchen meals available in your hostel, motel, sports club or tourism operation. They're fast, convenient and affordable and your customers will appreciate the availability. It also makes catering to diabetes guests much easier for you and your staff.
For more information or to place an order, contact The Diabetes Kitchen today.
---
More information about The Diabetes Kitchen
About The Diabetes Kitchen
About The Diabetes Kitchen. The Diabetes Kitchen offer pantry stable, delicious ready to eat meals, all over Australia. Healthy, dietician approval, meals have easy to read carbohydrate and sugar contents colour coded on the front - this makes meal time so much easier for people managing blood sugar levels. Click here