The Fix Cocktail Mixers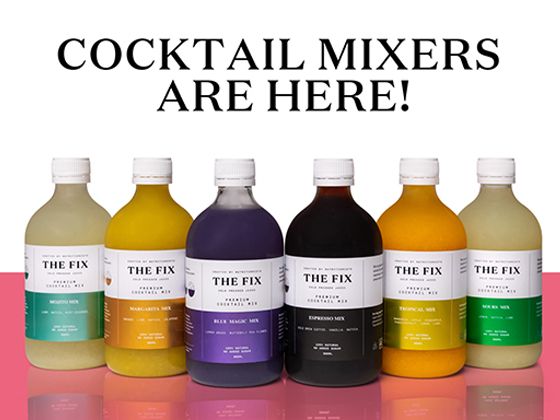 More Images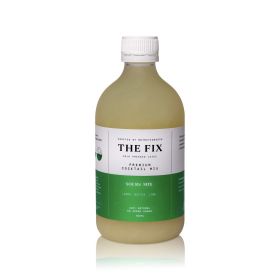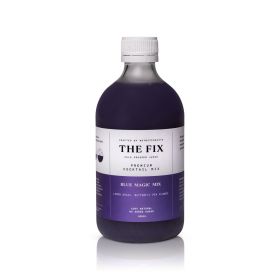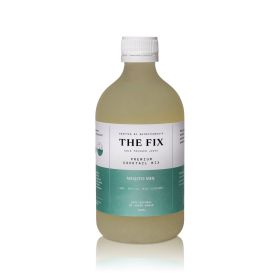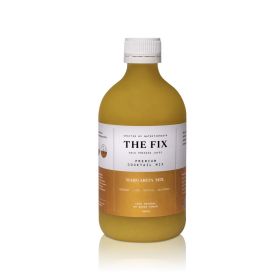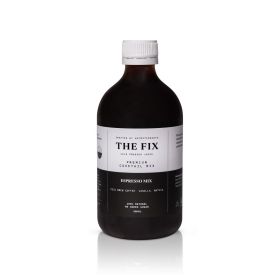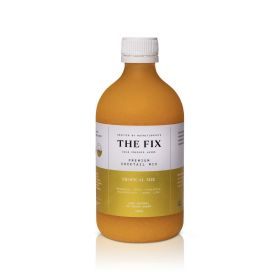 The Fix Cocktail Mixers
100% Natural, Plant-Based Wholesale Cocktail Mixers
The Fix are a 100% Australian family-owned business whose passion to produce the best possible product is indisputable. Known for their premium quality cold-pressed juices, The Fix have also turned their passion towards wholesale cocktail mixers.
Cocktail mixers that offer a healthy option
The Fix's range of healthy cocktail mixers provides a healthy option for the discerning drinker. Available in six irresistible flavours, they are guaranteed to please!
No added cr@p EVER
No added colours, flavours or preservatives
100% natural plant-based ingredients
Sweetened with Natvia to avoid sugar overload
Wholesale Cocktail Mixers
Each bottle makes 4 cocktails which makes The Fix perfect for sharing with friends. Simply add 3 parts Cocktail Mix with 1 part spirit of your choice, mix it up and enjoy the fresh, luscious flavours of a cocktail made with love.
Mojito Mix
Lime, Natvia, Mint Essence. Feels like lazing around on the beach on holidays.
Margarita Mix
Orange, Lime, Jalapeno, Natvia. Feels like a Mexican street party.
Blue Magic Mix
Lemongrass, Butterfly Pea Flower. Feels like dancing to your favourite jam.
Tropical Mix
Mandarin, Apple, Pineapple, Passionfruit, Lemon, Lime. Feels like summer pool parties any time of year.
Sours Mix
Lemon, Lime, Natvia. Feels like visiting a sophisticated New York City bar.
Espresso Mix
Coffee, Vanilla, Natvia. Feels like walking into a buzzing bar, ready for a fun night.
Retailers
The Fix's Cocktail Mixers are ideally suited to bottle shops, delicatessens and independent supermarkets as well as health food stores and gift outlets.
Foodservice
Add The Fix's Cocktail Mixers to your beverages menu to add a healthy slant on your drinks. All-natural, plant-based and infinitely delicious, each flavour has its own personality and can be used creatively across a range of different spirits.
To find out more or to place an order, get in touch today with The Fix.