Villanova Fresh Roasted Coffee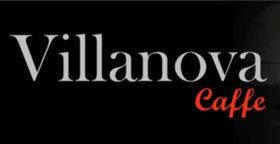 Villanova Fresh Roasted Coffee
Wholesale custom coffee
Villanova Coffee Company are boutique coffee roasters specialising in premium high quality wholesale coffee, blending and roasting the way coffee should be. In addition to their outstanding coffee, the company provides exceptional customer service, believing that coffee knowledge and experience form the best combination to create the optimal cup of coffee.
At Villanova Coffee, they live, love and breathe coffee. Their expertise in blending and roasting is evident in their ever-expanding client base who count on them to deliver consistency and quality at all times. The company offers a wide range of coffee to suit every taste so whether your customers prefer their coffee strong, smooth, sweet, milk based or espresso, the perfect blend exists at Villanova Coffee.
Villanova Coffee offer cafes the opportunity to create their own custom coffee. They begin with three main bases and then add the client's preferred accents such as smoother, sweeter, more or less body, higher acidity, chocolatey and so on. Your signature blend will define your business and make yours the stand-out coffee in your vicinity.
Fairtrade Blend
Villanova is contributing to creating a better deal for third world producers. Their Fairtrade blend is also 100% organic. Smooth with a malt chocolate tone using 100% Arabica beans, it exhibits a slightly woody aroma and strong kick. Beautifully balanced for espressos or milk based coffees.
Aroma – Sweet
Body - Medium
Roast - Dark
La Casa Blend
As per the name, La Casa is an ideal House Blend. Wonderful for milk based coffees, this blend has proven to be popular in the home, and in cafes, it's favoured as a great all round bean. It has rich, sweet, dark chocolate flavours and a sublime full bodied taste. 100% Arabica.
Aroma - Sweet Butterscotch
Body - Full
Roast - Medium
Organic Blend
A 100% pure organic blend that is bright and full bodied with medium acidity. This blend has a long, smooth and sweet cocoa finish. 100% Arabica. It is beautifully earthy and leaves a delicate aftertaste, leaving you always wanting more.
Aroma - Sweet
Body - Full
Roast – Medium
Villanova Coffee exists to provide cafes with delicious wholesale coffee beans that will suit their customers' discerning palates. Try one of their existing blends or have them create a signature blend just for you.
---
More information about Villanova Fresh Roasted Coffee
Villanova Coffee
Expert coffee roasters, Villanova Coffee Company specialise in premium, high quality coffee. They take pride in blending and roasting the beans to a standard worthy of their discerning customers. Here are some reasons why you should consider Villanova for your next wholesale coffee order. Click here