Waddle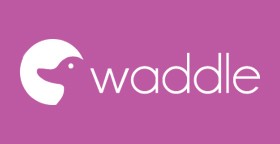 More Images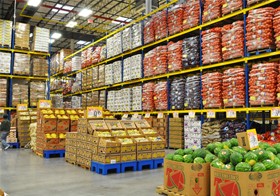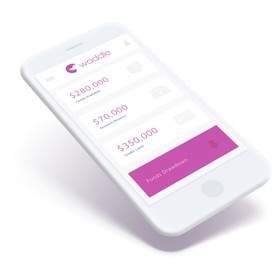 Waddle
Business Financing
Having access to working capital is essential to the health of every business, and one of the most efficient sources of finance is invoice finance which uses funds tied up in your receivables. Modern invoice finance solutions like Waddle, leverage the latest technology to make this an easy, low-cost option for suppliers and wholesalers, such as Brett from Eclipse Organics.
"Space, equipment and ingredients. They all come down to one thing. Funds and cash-flow." — Brett, Managing Director - Eclipse Organics
Waddle has taken a big departure from traditional invoice financing methods – commonly known as invoice factoring, leveraging cloud-based technologies to make it easy to get started and to maintain the facility. Waddle has successfully automated almost all the lending process, removing the paperwork that traditional lenders require. Business owners can now 'self-serve' their financial needs, using it more like a line of credit. It's a low-touch, low-cost funding option.
Waddle was designed to work within your existing workflows, without disruption. Simply put, if you're a cloud-enabled business, Waddle has been built for you. You can go online, connect your accounting software, and within a few moments, Waddle is able to provide you with a funding offer. It's that easy!
Credit limits are based on your accounts receivable and will adjust automatically as you raise and close invoices, meaning that the funds available to you will grow along with your business. Your business can raise an invoice and drawdown funds against it instantly – same-day funding has been achieved in many cases.
The benefits of using Waddle are huge. Real-time access to funds facilitates payment to your suppliers, payment of your employees' wages and payment of expenses, without the need for any further processes outside regular accounting duties. You can also borrow only what you need when you need it, meaning you'll never have to miss an opportunity to grow your business.
Waddle is different and better for business!
Complete the enquiry form for more information.
---
More information about Waddle
Debtor Finance
Download the e-book for your guide to debtor finance for Australian businesses. Click here
Interview - Nick Tratsellas - Waddle Business Financing
Do you wish you had a magic lamp with a genie in it who could grant your financial wishes? Well, Waddle comes close. Nick Tratsellas, the company's Marketing Manager tells us how Waddle unlocks business funding through their very simple digital platform. Click here
Why is invoice finance a viable business funding option?
As a business grows, the demands on working capital also change, so funding needs to be easy, flexible and cost-effective. What if you could use the funds tied up in your receivables instead? Waddle is an Australian-owned provider of modern invoice finance solutions to wholesalers and distributors, and they've been helping businesses to better manage their cash flow. Click here