Yoga Food Superfood and Protein Blend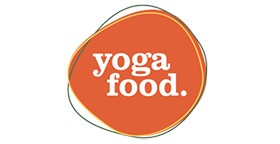 Yoga Food Superfood and Protein Blend
Designed by health professionals and yogis, Yoga Food is a whole food nutritional blend that may assist with improved energy, mental clarity, better recovery after exercise and improved immune function. It delivers all the goodness of protein, super greens, antioxidants and natural vitamins and minerals as well as good fats, probiotics, trace minerals and digestive enzyme support. It is simply mixed into water, juice or a smoothie and is ready to drink in 30 seconds.
Yoga Food is packed with (ACO) certified organic plant-based nutrition to support your natural diet, exercise and yoga practice. It boasts 18g of protein from a sprouted fermented brown rice and pea protein combination in each serve with a complete amino acid profile. It's also full of perfect amounts of our green superfood blend, antioxidant blend, omega 3 & 6 EFAs from chia seeds, Prebiotics and Probiotics and over 50 trace minerals. Yoga Food also includes a digestive enzyme combination so you not only digest and assimilate the nutrients easily but they also help to prevent the uncomfortable bloating that some people can experience with certain super foods.
All ingredients are taken from whole food plants so there is nothing artificial added.
Not only is it good for you, with a hint of flavour from vanilla and cinnamon it's also super delicious.
Wheat free
Dairy free
Nut free
Soy free
No added sugar
Certified organic
Vegan
Over 80% raw processed
Contains active phytonutrients
The Yoga Food product
The Yoga Food supplement is packaged in a convenient, resealable pouch. It is available in 100g bags for a 7-day supply, which is a great size for new users who'd like to try it for a week to get started.
It is also supplied in a 30 - 60 Day Supply (800g Pack).
All-in-one – No need to buy all your nutritional supplements separately.
Natural energy boost – Experience a clean, even energy boost from plant-based nutrition.
Save time – Ultra convenient and takes just 30 seconds to make.
Absorption – Digestive function and nutrient absorption are assisted thanks to the addition of prebiotics, probiotics and digestive enzymes.
Good for you, good for the planet – Certified organic with nothing artificial added. No added sugar; just pure, plant based ingredients.
Suitable for most diets – Can be used by vegans, vegetarians and those on the primal diet or with allergies and intolerances to wheat, lactose, nuts or soy.
The company's website features several recipes that make it even more enjoyable to incorporate Yoga Food into your daily diet.
Retailers
Be there for your customers looking for a nutrient-rich supplement that will keep them powering and focused. Yoga Food is a complete food that is easy to consume and at less than $3 a day for your customers, delivers countless more benefits and costs less than that daily cappuccino. Suitable for health food stores, vegan retailers, naturopaths, yoga studios and more.
Foodservice
Health cafés and vegan/vegetarian restaurants will do well to offer Yoga Food to customers. Brilliant to offer in a juice and smoothie bar. Add to drinks and desserts, or serve up as a powerful beverage at market stalls.
To enquire about stocking Yoga Food in your store or foodservice business, contact the company today.