Yumi's Quality Foods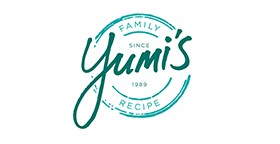 More Images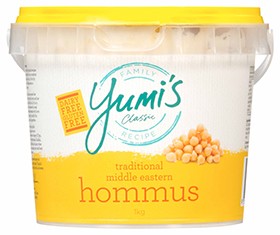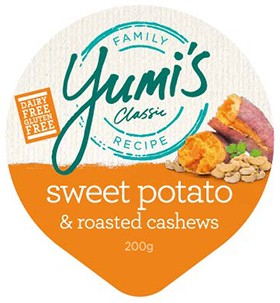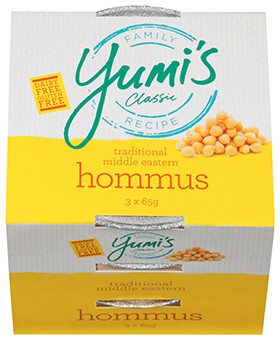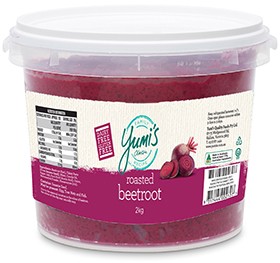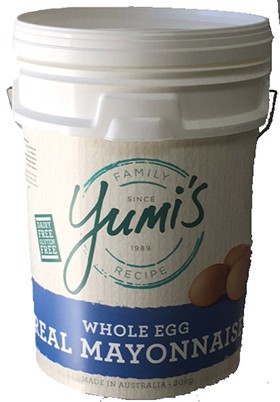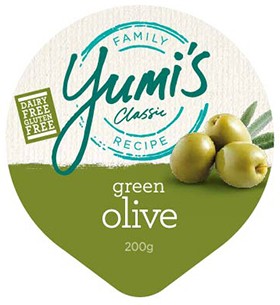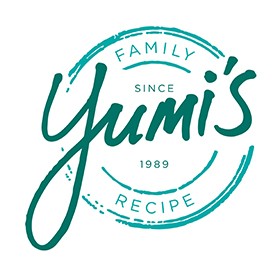 Yumi's Quality Foods
Dairy Free and Gluten Free Dips, Vegetarian Snacks,
Falafels, Aioli & Mayonnaise
Yumi's Quality Foods is one of modest beginnings, when Benjamin (nicknamed Yumi) and Michael Friedman began processing fish.
Yumi's has since advanced from fish dips to now include over 22 classic varieties that everyone can enjoy. Our brand offers unique non-dairy and gluten-free dips, aioli's, vegetarian snacks, mayonnaise and smoked fish perfect for everyday consumption and entertaining. We promise products filled with real ingredients, packed with nutritional value and most importantly, taste great!
Retail Dips
Classic Dips 200g
The famous Yumi's Classic Dips range combines real ingredients to create delicious dips perfect for snacking and entertaining. With 22 delicious varieties each dip is dairy and gluten free and proudly made in Australia.
Green Olive
Kalamata Olive
Sweet Potato & Roasted Cashews
Roasted Sweet Potato with Ginger
Red Capsicum & Roasted Cashews
Baba Ganoosh roasted eggplant
Roasted Eggplant with Garlic
Baked Eggplant with Shallots
Smokey Chipotle Hommus
Roasted Sweet Corn
Matbuka Tomato Salsa
Roasted Pumpkin Hommus
Roasted Beetroot
Egg with Real Mayo
Baked Mediterranean Eggplant
Traditional Middle Eastern Hommus 200gm & 1kg
Spinach
Traditional Middle Eastern Tahini
Roasted Beetroot Hommus
Avocado with Sea Salt
Carrot with toasted sesame
Sriracha hommus
Anytime Dip Range 200g
Seeded Mustard & Honey Aioli
Roasted Garlic Aioli
Curried Egg
Classic Hommus
Creamy Tuna Mousse
Snack Packs
Traditional Hommus & Lavosh 8 x 80gm
Sweet Potato & Cashew & Lavosh 8 x 80gm
Gourmet Tuna Mousse & Lavosh 8 x 80gm
Green Olive & Lavosh 8 x 80gm
3 Pack, Traditional Middle Eastern Hommus 3 x 65g
Fish Dips & Blue Range Dips
Smoked Trout Premium Mousse 200g
Gourmet Tuna Premium Mousse 200g
Tuna with Caramelised Onion & Capsicum 150g
Tuna with Tomato & Basil 150g
Tuna with Cracked Black Pepper & Lemon 150g
Aioli 200g
Aioli
Aioli with Dill
Aioli with Chilli
Aioli with Chilli & Lime
Aioli with Pesto
Tartare Sauce
Falafels & Veggie Bites 225g
The possibilities of what you can create with our Falafel and Veggie Bites range are endless. We've taken classic Middle Eastern recipes to bring authentic flavours to your household.
Yumi's Falafels are delicious bites of vegetarian goodness. A healthy alternative to meatballs, they are made of chickpeas with added flavour from onions, parsley, garlic and spices. Add them to sandwiches, salads or a vegetarian antipasto platter. Or make your own wraps with falafels, salad vegies and Yumi's Traditional Home Style Mayonnaise.
Original Falafels
Sesame Falafels
Pumpkin & Spinach Veggie Bites
Roasted Veggies and Peas Veggie Bites
Zucchini & Lentil Veggie Bites
Sweet Potato & Herbs Veggie Bites
Roasted Red Peppers with Spinach & Quinoa Veggie Bites
Foodservice Dips 2kg
Smoked Trout Mousse
Gourmet Tuna Mousse
Tuna & Caramelised Onion
Green Olive
Kalamata Olive
Sweet Potato & Roasted Cashews
Red Capsicum & Roasted Cashews
Roasted Pumpkin Hommus
Roasted Beetroot
Baked Mediterranean Eggplant
Baba Ganoosh roasted eggplant
Traditional Middle Eastern Hommus 200gm & 1kg
Spinach
Smokey Chipotle Hommus
Whole Egg Real Mayonnaise & Aiolis
Premium Whole Egg Real Mayonnaise 10kg
Whole Egg Real Mayonnaise 2kg, 5kg, 10kg & 20kg
Whole Egg Real Coleslaw Mayonnaise 5kg and 20kg
Aioli Mayonnaise 5kg
Aioli Roasted Garlic 2kg
Aioli with Chilli & Lime 2kg
Aioli Smokey Chipotle 2kg
Retailers
Yumi's range is well represented nationally across all major and independent retailers within the chilled dips, vegetarian and smoked seafood categories.
Foodservice
Yumi's produce a range of products suitable for a variety of food outlets, including cafes, restaurants and takeaway outlets. Our gluten & dairy free products better allow establishments to cater to every dietary requirement and taste preference.
Contract Manufacturing
Yumi's Quality Foods has a wide range of capabilities across a number of different food categories. We have an experienced and dedicated team of NPD and Q/A professionals available to assist with your specific product and pack size requirements. Our Hallam facility is dedicated to the manufacture of products that are Dairy and Gluten Free. Our Cheltenham facility has wide ranging capabilities that include the manufacture of products that are Gluten Free, Dairy Free, Organic and Vegan Friendly.
To place an order or to enquire further, contact Yumi's Quality Foods today using the contact form.
---
More information about Yumi's Quality Foods
Yumi's
From its modest beginnings with an incredible Smoked Trout Mousse, Yumi's has expanded to be a highly valued supplier of wholesale dips, fish products and condiments. Kosher-certified, they have a valuable point of difference even beyond the quality and diversity of their range. Click here