Yumi's Quality Foods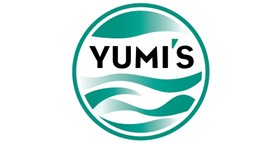 More Images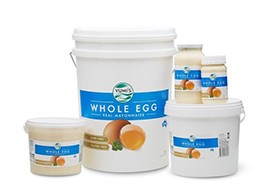 Yumi's Quality Foods
Whole Egg Mayonnaise & Aioli
Yumi's presents a range of delicious gluten free and dairy free condiments that are perfect to go with seafoods and in salads or on meats. They have an aioli for every occasion with flavourings such as dill, pesto and chilli, and traditional home style mayonnaises and tartare sauces.
Available in retail and foodservice quantities, Yumi's condiments use high quality ingredients and are ready to use straight from the jar by home cooks or in your restaurant kitchen.
Whole Egg Mayonnaise
Home Style Mayonnaise – Made with whole eggs for that rich flavour and velvety texture.
Whole Egg Real Mayonnaise 350gm, 720gm, 5kg & 20kg
Whole Egg Real Coleslaw Mayonnaise - 20kg
Aioli
A favourite condiment for hot chips, Yumi's wholesale aioli products come in a variety of exciting flavours. There's chilli for added warmth, pesto for that fresh herby flavour and dill for an interesting lift.
Aioli 200gm & 5kg
Aioli with Dill 200gm
Aioli with Chilli 200gmn
Aioli with Chilli & Lime 200gm & 2kg
Aioli with Pesto 200gm
Aioli Smokey Chipotle 2kg
Tartare Sauce 200gm
Retailers
Yumi's has created attractive retail packaging that catches the eye and then the range of flavours – and ingredients – will lock in the purchase. Consumers love Yumi's because it ticks all the boxes for versatility, convenience, taste and texture.
Foodservice
Count on Yumi's to serve up lashings of high quality wholesale condiments for you to use in your restaurant kitchen. Their aioli and whole egg mayonnaise will make your dining customers think they were whipped up in-house.
To learn more about the range or to place an order, contact Yumi's Quality Foods today using the contact form.