Join Our Newsletter
Search suppliers
Fine Food Wholesalers is an Australian wholesale food directory of wholesale distributors and suppliers of some of the best gourmet food and beverage products in Australia. An A–Z list of fine food suppliers for restaurants, cafes, delicatessens, foodservice and food retailers. Fine Food Wholesalers - Your Online Fine Food Expo!
Wholesale Food Suppliers & Distributors
Tea on the Go
Bistrotea pods contain loose leaf tea that diffuses when stirred into a cup of hot water, resulting in a perfect cup of Single Estate Quality Ceylon tea. With 9 exotic flavours to choose from, this is the ONLY way to have a real cup of tea on the go.
News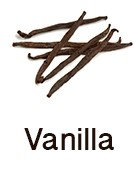 Vanilla
When most people think of vanilla, they instantly think of nostalgic childhood memories, of comfort food and... Read More
Interviews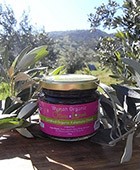 Wymah Organics & Lamb
Olives are increasingly popular in Australia and given that more and more are produced locally, consumers can... Read More