Adventure Snacks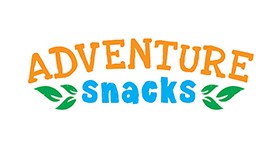 Service Area Australia Wide
Adventure Snacks
Easy, convenient way to make snacks for kids
Adventure Snacks' make-at-home mixes are a mile ahead of traditional baking mixes. They're all natural, organic and contain ingredients that are high in essential nutrients. They're snacks and treats which are good for you. Not only that; they're also super convenient, and easy to make.
All the hard work has been done for you. Keep a few packs in the pantry so you always have what you need on hand to create delicious, nutritious snacks that the whole family will enjoy. One of the great things about Adventure Snacks is that they look and taste like homemade (because they are) but are so convenient, you'll be happy to whip up a batch even at short notice and not reach for the packaged, over-processed products.
Make-at-Home Premixes
With Adventure Snacks' make-at-home mixes on hand, you'll always be ready to whip up something special that won't feel like you're loading the family up with junk food. Wholesome and tasty, the mixes take just moments to prepare. For the full listing of ingredients, see the Adventure Snacks website.
Cacao Nib Muesli Bar Mix
These muesli bars are packed with the goodness of organic oats and seeds, with sweet cacao nibs added for a super yummy (and healthier) twist on the classic choc-chip muesli bar. They're easy to bake, and perfect for school lunchboxes, much better for growing bodies than most store-bought bars. And because you can cut them to any size, they're suitable for the whole family - let them accompany you all on your next adventure.
Choc-Beet Muffin Mix
An innovative twist on an old favourite, Choc-Beet Muffin Mix is made with organic raw cacao powder and 100% beetroot juice powder to produce a rich chocolatey indulgence without any nasties. They are a delicious, easy-to-bake snack that will be enjoyed by the whole family.
Cranberry, Fig & Seed Balls Mix
A convenient on-the-go snack, and an excellent antidote for those afternoon sugar cravings. They are fun for all ages to make and packed with the goodness of fruit and seeds, without any nasties. These bliss balls are easy to make, don't require baking, and will provide you with the energy you need for even your busiest days.
Oat & Carrot Cookie Mix
A unique take on a popular snack, Oat & Carrot Cookie Mix includes 100% carrot juice powder and a good dose of organic oats to create cookies the whole family will love, without any nasties. They are easy to bake and the result is a totally delicious snack with a unique flavour.
Gluten Free Strawberry & Banana Muffin Mix
These gluten free muffins have a deliciously sweet flavour, a little bit like banana bread but with a strawberry twist. Made with organic strawberry powder and mashed banana, they make a nutritious sweet snack. They're easy to bake, and are perfect for school lunchboxes - you could even make them as mini muffins and freeze to always have good quality snacks on hand. How easy is that?
Gluten Free Sweet Potato & Zucchini Muffin Mix
These gluten free muffins have a delicious flavour, and contain hidden vegetables. Made with sweet potato powder and grated zucchini, they're packed with nutrition for growing bodies. They're easy to bake, and are perfect for school lunchboxes - why not replace the sandwich with a savoury muffin? These will also be loved by parents, especially with the added corn and cheese.
Retailers
When your health-focused customers come in asking what's new in the way of nutritious snacks for kids, be ready with Adventure Snacks. They're so easy to make and are loaded with quality ingredients, and nothing nasty. Oh and they're not just for kids … adults can't get enough either! Ideal for health food stores, convenience stores, supermarkets and online retailers.
Foodservice
Make life easy and keep Adventure Snacks' premixes and dried fruits on hand. They will eliminate the need to carry lots of individual ingredients and they are perfect for whipping up something tasty and satisfying that's different to the usual fare. Perfect for bed and breakfasts, cafes, food trucks, kiosks, juice bars, school tuckshops, university canteens, sports clubs and gym cafes.
To discuss your requirements or to place an order, contact Adventure Snacks today.
---
More information about Adventure Snacks
Interview - Tracey Davidson - Adventure Snacks
When a Mum decides to create a healthy snack for her child, you can bet it's packed with nutritional goodness and delivers on taste. Tracey Davidson, Founder of Adventure Snacks is behind a range of wonderful premixes that help other Mums whip up virtuous treats whenever they feel like it. Click here