Wholesale Nuts Suppliers
An Australian directory of the finest wholesale nut suppliers, nut distributors and nut wholesalers. Fine Food Wholesalers can help you find the freshest and finest wholesale macadamia nuts along with other varieties. For use in cooking or simply to serve on their own, the produce from our wholesale nut suppliers is reliable and delicious. Our macadamia nut suppliers also supply gourmet nut products perfect for hampers and gifts. Contact one of our suppliers for more information on their wholesale nuts today!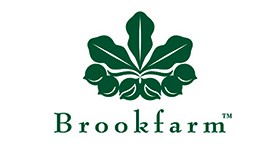 Brookfarm Entertainer Brothers Blend is an exotic blend of premium nuts for an irresistible and impressive snack mix...like no other! Peanut free, preservative free, additive free, and gluten free.
View more information and contact details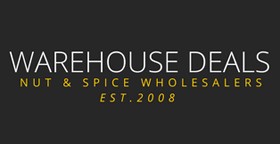 Warehouse Deals is an Australian importer, wholesaler and distributor of nut products. Warehouse Deals offer four different types of wholesale pistachio, grown exclusively in Turkey's Gaziantep region which is famous for producing high quality pistachios that are not grown anywhere else.
View more information and contact details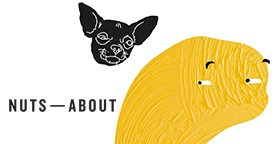 Nuts About specialises in small-batch, hand-crafted nuts, cooked to order by talented chefs and delivered nice and fresh in 50g bags or 1kg bulk packs. Personal branding for hotels is available.
View more information and contact details
Melbourne Nut Co provides Australia with a wide range of bulk wholesaling foods catering for manufacturers, markets, independent retail stores and supermarkets providing quality and freshness in products which is supplied from imported and local sources.
View more information and contact details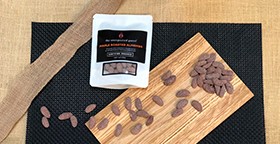 The Unexpected Guest offers an irresistible and wholesome treat in their Organic Maple Roasted Almonds. Soaked, stirred and slowly roasted by hand with great care and a whole lotta love, they are packed with protein and have just the right amount of sweetness to satisfy a craving.
View more information and contact details
Cartel & Co offers three delicious and addictive nut mixes, flavoured with natural ingredients to reflect authentic Middle Eastern flavours by Sami's Kitchen. All products are free of any artificial ingredients, preservatives, fillers, MSG and other nasties. These nut mixes are packaged in 75g stand-up pouches sealed for freshness or foodservice quantities are available in 5kg plastic buckets.
View more information and contact details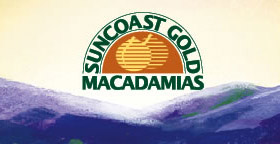 Fresh from the plantation macadamias cannot be beaten. Suncoast Gold Macadamias is one of Australia's leading macadamia nut suppliers. In addition to growing and processing the delicious nuts, they specialise producing a range of product grades that are used by of the world's leading snack, ice cream, confectionery, bakery and cereal brands.
View more information and contact details