Wholesale Services and Equipment Suppliers
Service and equipment suppliers to food wholesalers, foodservice companies, food suppliers and food distribution companies such as transport, logistics, cold storage, shopfitting, printing, packaging, web design, etc. Browse the listings on Fine Food Wholesalers regularly.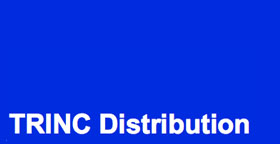 Based in Port Melbourne, Trinc Distribution is your friendly, highly flexible and reliable solution for movement of cold foods around Melbourne and regional Victorian locations. They provide regular, ad hoc and overflow delivery services between producers, wholesalers, retailers and foodservice outlets.
View more information and contact details
After years of servicing Australia's most iconic events, Royal Wolf has earned a reputation as the country's leading events solution expert. Their range of multi-purpose shipping containers provide the events industry with products and services for hire or sale, delivered direct to site and rapidly installed. Royal Wolf is your one-stop-shop for a wide variety of the key requirements when running a major event.
View more information and contact details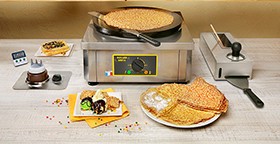 Roller Grill supplies professional Crepe Makers and Waffle Makers that will turn your dessert menu into an endlessly changing extravaganza. Both foods are low cost and high popularity and provide excellent scope for new dishes through cold and hot weather and across all ages of customers.
View more information and contact details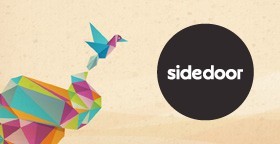 Sidedoor is a marketing and design agency that creates unique, fresh brands. We provide marketing strategy and advice through to development and production of all communication material e.g. logos, branding, packaging, catalogues, websites and videos. At Sidedoor, our team creates strong, memorable communication material to give you a competitive edge in the market.
View more information and contact details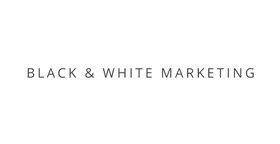 Black & White Marketing - Corporate video, social media, websites, PR and marketing strategy. Boost your online presence and re-energise your business with the help of Black & White Marketing. We tailor online and traditional marketing plans, targeting the right audience, within your budget.
View more information and contact details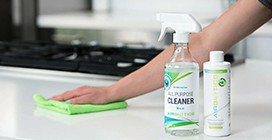 Airbiotics environmentally-friendly, food-grade All-Purpose Cleaner is a must-have for any business involved in food preparation, food manufacturing or foodservice. This concentrated product keeps surfaces clean for up to 5 days and is fragrance free.
View more information and contact details