Wholesale Bread & Bagel Suppliers
An Australian directory of the finest bread and bagel suppliers, distributors and wholesalers. Fine Food Wholesalers helps you search Australia for leading bread and bagel wholesalers. Our range of wholesale bagel and bread suppliers is being updated regularly with distributors that can supply restaurants, foodservice, delis and convenience stores.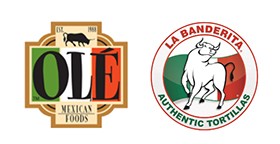 OLÉ Mexican Foods brings authentic Mexican flavours to the table, direct from the USA. This popular brand offers quality wholesale flour and corn tortillas, street tacos and corn chips. Made with quality ingredients to traditional methods, every product is a proud symbol of Mexican family life. Perfect for restaurants, food trucks, market vendors and international ingredients retailers.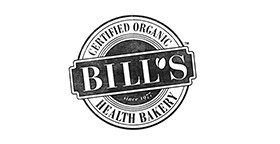 Bill's Organics is a specialty supplier of certified organic and ethically produced sourdough bread for the retail and foodservice markets. Choose from tin style, sliced loaves, handmade freeform loaves, dinner rolls and more. Only premium organic ingredients are used including activated seeds and grains for optimal nutrition.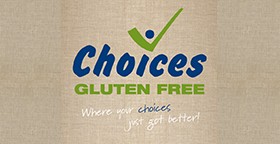 Making gluten free options available to your customers is a smart choice. Choices Gluten Free make it easy with their fantastic range of high quality products including breads, buns, rolls, pizza bases, cakes, pastry and pies that your customers will love and keep coming back for. All products are made in their HACCP certified dedicated gluten and wheat free bakery. Available for foodservice and retail.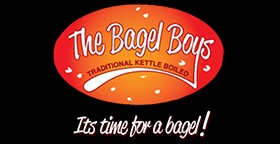 The Bagel Boys specialise in these traditional kettle boiled bagels and are now the go-to suppliers of fresh bagels for delis, cafes, resorts and restaurants throughout Brisbane, the Sunshine Coast and Gold Coast. Baked daily and delivered fresh to your door, the delicious bagels make a welcome addition to any breakfast, lunch or snack time menu.
Deeks is a healthy and delicious quality bakery, specialising in great tasting gluten-free and grain-free food. We don't use any grains, so all our products are ideal for people with gluten and grain intolerances who don't wish to compromise on taste.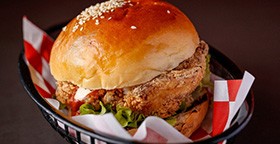 For fresh burger buns and hot dog rolls baked and delivered daily, turn to Australian Better Life. Available in a range of sizes and with various toppings including sesame seeds, black sesame seeds, coconut or poppy seeds, you can vary your menu and create interesting sandwich rolls, burgers and hot dogs.
Well & Good specialises in quality, ready-made gluten free bread including white and seeded sliced, hamburger buns, slider rolls and baguettes. Free of gluten, wheat, dairy, soy and nuts, they are sure to please your customers who have food allergies.
Wholesale Quality French Bread & Pastries - now, you can tell your customers: "We bake fresh french bread here daily". Bakers Maison give you the opportunity to delight your customers with authentic French breads, without you having to install any bakery equipment. Par baked frozen pastries and bread so you can transport your customers to France with just a smell or taste.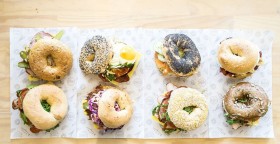 NYC Bagel Deli specialises in authentic, New York-style bagels, from a traditional recipe handed down by an actual Jewish baker from New York. Available in a variety of savoury and sweet flavours, they can be served for breakfast, lunch or dinner. There's a gluten free variety too! Reinvent your sandwiches menu with New York pizzazz.