Wholesale Organic Food and Drinks Suppliers
An Australian directory of organic food suppliers, distributors and wholesalers. Organic produce is becoming increasingly popular and sought after in the food industry. Fine Food Wholesalers can help you locate the best organic wholesale products, from game and meat to dairy and wine. Differentiate your business and tap into the growing organic market today and wholesale producers quickly and easily with Fine Food Wholesalers.
The Unexpected Guest's wholesome and delicious breakfast products include award-winning 'Granuesli', Muesli and Blueberry Pancake Mix. All are certified organic and gluten free is available.
Available throughout Australia, Melbourne Nut Co's extensive range of organic foods is ideal for supermarkets, independent retailers, delicatessens, organic food retailers and more. From flours to dried fruits, soy milk to nuts, the range of organic foods continues to grow.
Cocofrio fills the ice cream gap for sweet tooths who have to avoid gluten and dairy. With its many health benefits and ten dazzling flavours, it's a guilt-free indulgence that can be used to create high end desserts and tempting beverages, or simply served scoop by delicious scoop. FODMAP Friendly Certified.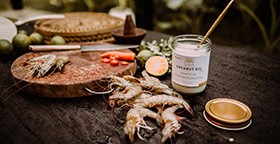 Vanuatu-based Teouma Group supply wholesale organic foods including Certified Organic premium coconut oil, cooking coconut oil, prawns (with or without shells), and 100% grass-fed, antibiotic and hormone-free beef. The industry is highly regulated and adheres to the stringent import and quality standards imposed by Australia. Choose quality foods from the natural environment of Vanuatu.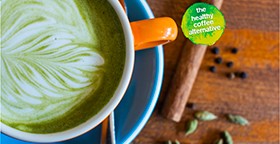 Change Chai offers seven chai spice beverage blends, designed to replace the ritual of drinking coffee as a pick-me-up. High in antioxidants and offering many other health benefits, the blends include Indian Spice Chai, Pure Matcha, Rooibos Turmeric Chai and Tulsi Turmeric Chai.
Parker's Organic Juices is a 100% Australian owned company that lovingly crafts 100% juices, kombuchas and iced teas for health-conscious consumers to enjoy. Each bottle is abundant in vitamins, minerals and flavour, with no added sugar, preservatives, colours or flavours. Lots of variety, there is a product for all ages and the attractive colourful bottles are irresistible.
Golden Falafels are full of fresh, natural, wholesome ingredients, the ultimate vegetarian food! Several flavours available as well as falafel sticks, falafel chips, dome falafels and zucchini veggie patty burgers.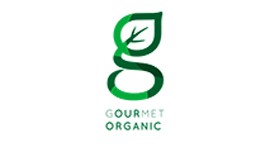 For award winning organic mustards, vinegars and salad dressings, Gourmet Organic Herbs have the range and quality you're seeking. The salad dressings are made in-house and all products are made using top quality organic and gluten-free ingredients. And because Gourmet Organic Foods are the exclusive importers of all their ingredients, they enjoy total control over the quality.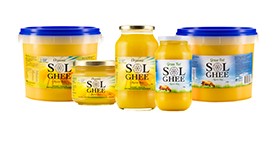 Sol Organics Byron Bay produces 100% organic ghee (regular and spiced) from Australian and New Zealand grass fed cows. Non-GMO, totally natural and free from additives, colours and preservatives, it is suitable for those with lactose and casein intolerance and is Paleo and Primal friendly. Also available are spiced dhal blends, a 6-mushroom extract powder and a vegan superbroth, all Ayurvedic.
A world away from soulless soft drinks, tonics and mixers is StrangeLove's range of locally made Premium Mixers and Craft Sodas. Created with heart and personality, their Dirty Tonic, Bitter Lemon and Light Tonic are the best possible companions to top shelf spirits. The seven luscious soda flavours give soft drinks the sophistication your customers will appreciate.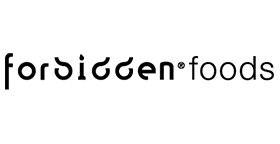 Rice has never been this beautiful! Forbidden Foods offers five different rice varieties including white, brown, green, red and black rice, all certified organic. Suitable for an endless array of recipes, the products are sure to please and satisfaction is guaranteed.