Wholesale Organic Food and Drinks Suppliers
An Australian directory of organic food suppliers, distributors and wholesalers. Organic produce is becoming increasingly popular and sought after in the food industry. Fine Food Wholesalers can help you locate the best organic wholesale products, from game and meat to dairy and wine. Differentiate your business and tap into the growing organic market today and wholesale producers quickly and easily with Fine Food Wholesalers.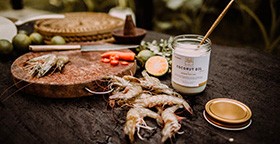 Vanuatu-based Teouma Group supply wholesale organic foods including Certified Organic premium coconut oil, cooking coconut oil, prawns (with or without shells), and 100% grass-fed, antibiotic and hormone-free beef. The industry is highly regulated and adheres to the stringent import and quality standards imposed by Australia. Choose quality foods from the natural environment of Vanuatu.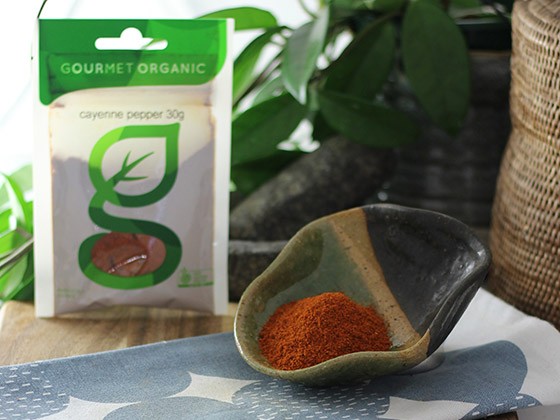 Gourmet Organic Herbs would like to announce the arrive of 12 NEW exciting flavours to add to our already diverse range. We now currently hold 72 different lines of Herbs & Spices, plus varying side products like dressings, mustards, desiccated & shredded coconut.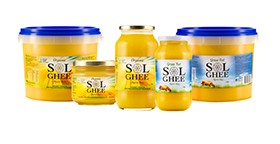 Sol Organics Byron Bay produces 100% organic ghee (regular and spiced) from Australian and New Zealand grass fed cows. Non-GMO, totally natural and free from additives, colours and preservatives, it is suitable for those with lactose and casein intolerance and is Paleo and Primal friendly. Also available are spiced dhal blends, a 6-mushroom extract powder and a vegan superbroth, all Ayurvedic.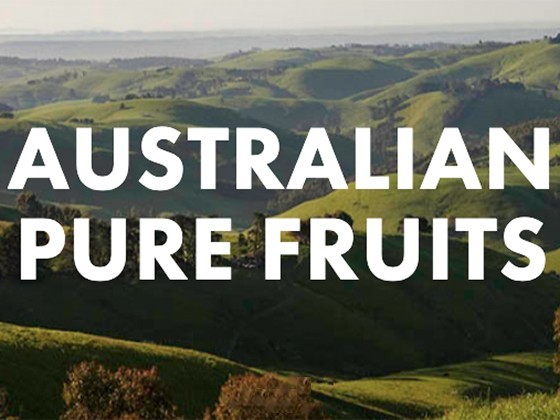 Australian Pure Fruits manufacture Oracle Organic Juices and Nature's Organic Juices, wholesale organic fruit juices that are presented in glass bottles. Your customers will be drawn to the colourful selection and exotic flavours including Cloudy Apple Juice; Apple, Beetroot & Carrot Juice; Apple & Guava; Mango & Banana Smoothie; Tropical. Create fruity cocktails and mocktails.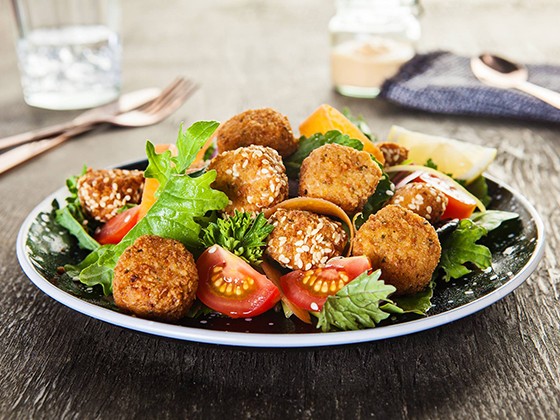 Golden Falafels are full of fresh, natural, wholesome ingredients, the ultimate vegetarian food! Several flavours available as well as falafel sticks, falafel chips, dome falafels and zucchini veggie patty burgers. Fabulous in wraps and sandwiches or use as a starter, side dish, a snack with a dip or as a main meal with salads, breads and dips. High in protein they are also Vegan, Gluten and Dairy Free!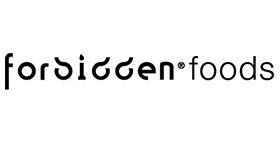 Rice has never been this beautiful! Forbidden Foods offers five different rice varieties including white, brown, green, red and black rice, all certified organic. Suitable for an endless array of recipes, the products are sure to please and satisfaction is guaranteed.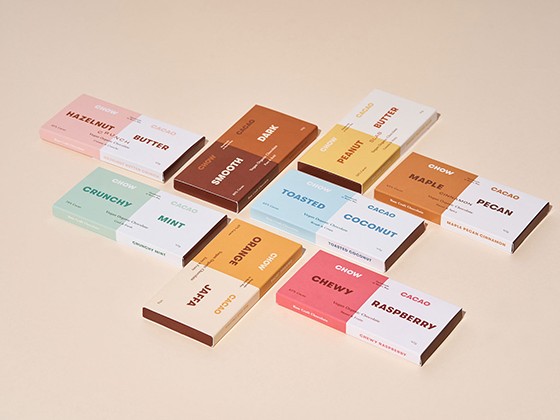 Chow Cacao's mission is to create a delicious raw organic chocolate bar that tastes like real chocolate. Made with plant-based, fair trade ingredients, it's a cruelty-free treat that vegans and non-vegans will adore. Choose from Peanut Butter Slab, Hazelnut Butter Crunch, Creamy Mylk, Minty Mylk, Peanut Mylk, Raspberry Mylk, Toasted Coconut, Orange Jaffa, Maple Pecan Cinnamon and more.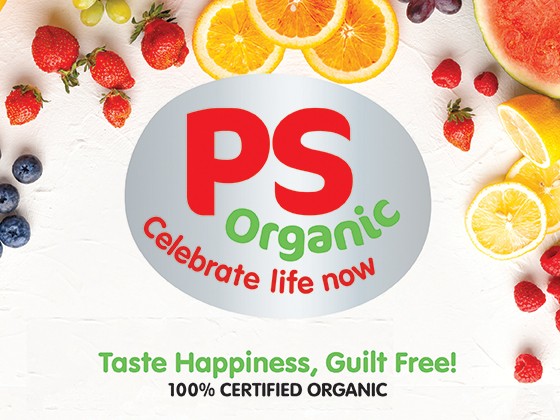 PS Organic Juices is a 100% Australian owned company that lovingly crafts 100% juices, kombuchas and iced teas for health-conscious consumers to enjoy. Each bottle is abundant in vitamins, minerals and flavour, with no added sugar, preservatives, colours or flavours. Lots of variety, there is a product for all ages and the attractive colourful bottles are irresistible.
Available throughout Australia, Melbourne Nut Co's extensive range of organic foods is ideal for supermarkets, independent retailers, delicatessens, organic food retailers and more. From flours to dried fruits, soy milk to nuts, the range of organic foods continues to grow.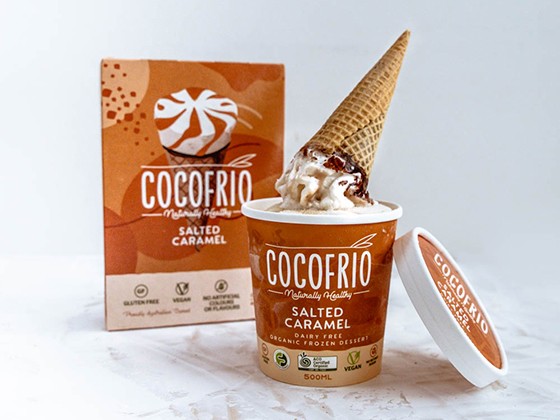 Cocofrio fills the ice cream gap for sweet tooths who have to avoid gluten and dairy. With its many health benefits and lots of dazzling flavours, it's a guilt-free indulgence that can be used to create high end desserts and tempting beverages, or simply served scoop by delicious scoop. FODMAP Friendly Certified.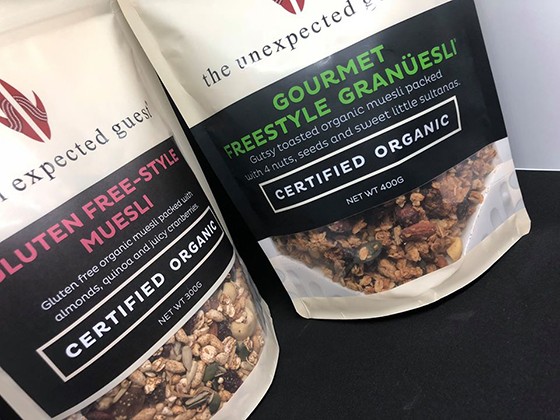 The Unexpected Guest's wholesome and delicious breakfast products include award-winning 'Granuesli', Muesli both in 400g resealable stand-up pouches and in 3kg bulk quantities. All are certified organic and gluten free is available. There is also a Blueberry and Buckwheat Pancake Mix. The Unexpected Guest is a 100% Indigenous owned company. Supply Nation certified and proudly Australian made.