Wholesale Organic Food and Drinks Suppliers
An Australian directory of organic food suppliers, distributors and wholesalers. Organic produce is becoming increasingly popular and sought after in the food industry. Fine Food Wholesalers can help you locate the best organic wholesale products, from game and meat to dairy and wine. Differentiate your business and tap into the growing organic market today and wholesale producers quickly and easily with Fine Food Wholesalers.
For award winning organic mustards, vinegars and salad dressings, Gourmet Organic Herbs have the range and quality you're seeking. The salad dressings are made in-house and all products are made using top quality organic and gluten-free ingredients. And because Gourmet Organic Foods are the exclusive importers of all their ingredients, they enjoy total control over the quality.
View more information and contact details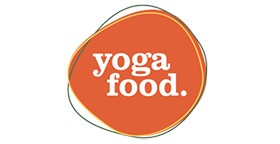 Yoga Food is a whole food nutritional supplement that provides improved energy and mental clarity, better recovery after exercise and helps boost immune function. Blended into water, juice or a smoothie in just 30 seconds, it delivers impressive benefits and costs less than a daily cappuccino.
View more information and contact details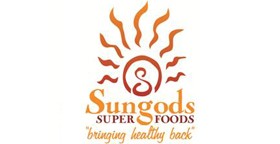 As the raw food movement gathers momentum, Sungods Superfoods is on hand to deliver top quality, organic, fair trade superfoods sourced from sustainable origins the world over. From bee pollen and coconut oil to chlorella and goji berries, you'll find what you need for your health-conscious customers.
View more information and contact details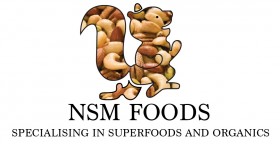 NSM - Nut Spice Masters - offers a large range of wholesale organic foods and drinks that will delight your customers. From products for your ingredients store cupboard to delicious treats, NSM will fulfil your organic food and beverage requirements every time.
View more information and contact details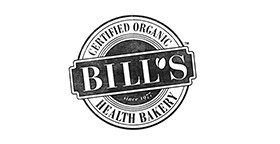 Bill's Organics is a specialty supplier of certified organic and ethically produced sourdough bread for the retail and foodservice markets. Choose from tin style, sliced loaves, handmade freeform loaves, dinner rolls and more. Only premium organic ingredients are used including activated seeds and grains for optimal nutrition.
View more information and contact details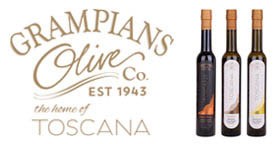 Grampians Olive Co oils are 100% grown, pressed and bottled by Toscana Olives at the fotthills of the Grampians in Victoria, Australia. The plantation is certified organic and was established in 1943, making it one of the oldest in Australia. Award Winning Australian Organic Olive Oils Direct From Our Grove.
View more information and contact details
Available throughout Australia, Melbourne Nut Co's extensive range of organic foods is ideal for supermarkets, independent retailers, delicatessens, organic food retailers and more. From flours to dried fruits, soy milk to nuts, the range of organic foods continues to grow.
View more information and contact details
A world away from soulless soft drinks, tonics and mixers is StrangeLove's range of locally made Premium Mixers and Organic Sodas. Created with heart and personality, their Dirty Tonic, Bitter Lemon and Light Tonic are the best possible companions to top shelf spirits. The six luscious soda flavours give soft drinks the sophistication your customers will appreciate.
View more information and contact details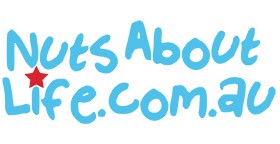 Nuts About Life specialises in the supply of nutritious organic foods. Choose from their extensive ranges of organic dried fruits, organic grains & seeds, nuts, sweeteners, Paleo trail mix and a number of wonderful superfoods.
View more information and contact details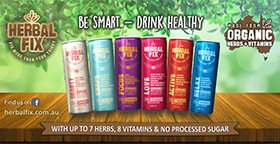 Herbal Fix produces a broad range of great tasting carbonated herbal beverages designed to promote health and wellbeing and complement healthy lifestyle choices. Using organic herbs, vitamins and minerals, each drink in the Herbal Fix range uses a scientifically-prepared recipe to enhance your life!
View more information and contact details
Organic Times offer an outstanding range of wholesale organic cookies, chocolate, carob, dairy products and sweeteners. The range includes organic chocolate-coated almonds, macadamias, sultanas, coffee beans, ginger and licorice. They also manufacture fabulous organic cookies, and wholesale and distribute organic butter, milk powder and a range of pantry ingredients and can source other products upon request.
View more information and contact details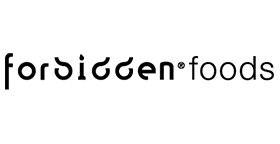 Rice has never been this beautiful! Forbidden Foods offers five different rice varieties including white, brown, green, red and black rice, all certified organic. Suitable for an endless array of recipes, the products are sure to please and satisfaction is guaranteed.
View more information and contact details
Cocofrio fills the ice cream gap for sweet tooths who have to avoid gluten and dairy. With its many health benefits and ten dazzling flavours, it's a guilt-free indulgence that can be used to create high end desserts and tempting beverages, or simply served scoop by delicious scoop.
View more information and contact details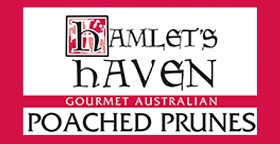 Hamlet's Haven Gourmet Poached Prunes are 100% Australian owned and grown and totally organic. With no added sugar, the full flavour of the sun-ripened prunes fills the mouth and offers a healthy, high fibre, low GI, gluten free addition to any delicious breakfast.
View more information and contact details
MOJO Kombucha is a natural, lightly sparkling living health drink, made by Organic and Raw, an Australian family business, located in the quiet and pristine wine famous area of McLaren Vale. Available in 9 delicious varieties, each one bursting with organic goodness! They also offer Crafted Kombucha, a smoother, lighter version of classic MOJO Kombucha, in four delicious flavours.
View more information and contact details