Wholesale Reusable Products
Now that single-use shopping bags are being banned in more and more places, and consumers increasingly prefer reusable coffee cups, it's important that your business be ready with on-trend, practical, convenient, 'green' and environmentally friendly reusable products. Fine Food Wholesalers helps you search Australia for reusable food, beverage and shopping products your customers will love.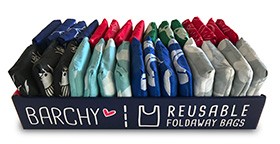 Ditch those boring or bulky shopping bags and be functional, stylish and environmentally friendly with Barchy. With Barchy bags on hand, no one would ever want to go back to those drab, grey, one-use shopping bags! Throw them in the wash, keep them in your car, handbag or backpack and carry them with pride and a smile! Each one has a distinct personality all its own.
Fressko provides a range of high quality drink-ware, perfect for teas, coffees, fruit waters or smoothies. Designed with versatility in mind the products are vacuum sealed to keep drinks either hot or cold for hours and the leakproof lids make them conveniently portable. Choose from double walled glass and bamboo, stainless steel bottles or try the new range of lightweight, reusable coffee cups.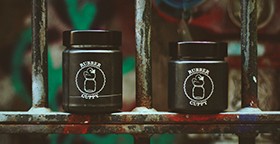 Rubber Cuppy presents the edgiest, coolest, funkiest reusable coffee cups ever! They came about as an exciting way to repurpose rubber bicycle inner tubes. Every Rubber Cuppy is made from glass and covered in the very cool black rubber which doesn't just sit there looking pretty, it also saves your hands from burning and keeps your Cuppy's contents nice and hot!