Wholesale Sauces, Dressings, Marinades Suppliers
Fine Food Wholesalers helps you search Australia for leading sauce, dressing, marinade and stock wholesalers. Our range of wholesale sauces, marinades and dressings suppliers is regularly updated with manufacturers and wholesalers that can supply restaurants, food service, delis and convenience stores. Look no further for the finest wholesale sauces, stocks, marinades and dressings and the most reliable suppliers!
Jack Daniel's Hot Shots are exquisite BBQ sauces made with the time-honoured Whiskey brand that fans have known and loved since 1866. Every bottle is made with authentic Jack Daniel's, for a flavour that simply can't be beaten. Available in four mouth-watering flavours.
View more information and contact details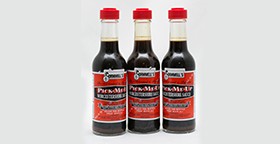 Cornwell's Pick Me Up Worcestershire Sauce has endless uses across kitchens and even in the bar. Customers who are devotees of this traditional British condiment will ask for it by name. Use it to add wonderful umami flavour in meat and seafood dishes, burgers, stir fries, meat loaf and pies.
View more information and contact details
Stott's Delicacies are a Queensland institution, turning out exquisite wholesale sauces and dressings since 1987. Their tried and tested recipes and locally-sourced fresh ingredients guarantee consistent flavours and results. Stott's fruity steak sauces, creamy classic sauces, lush salad dressings and wicked dessert sauces will win you over from the first taste.
View more information and contact details
Alice Langton's Sauces are made with only natural ingredients, giving them superior mouth-feel and flavour that customers come back for over and over. The wide range of wholesale chocolate and fruit sauces ensures there is something for all tastes.
View more information and contact details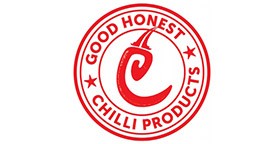 Chinchilli is a Queensland chilli grower that turns their sunshine-kissed produce into fine chilli sauces. With something to suit every heat tolerance from mild to super-hot, the range also features a couple of deliciously smoky sauces. Beautifully packaged for gift giving as well.
View more information and contact details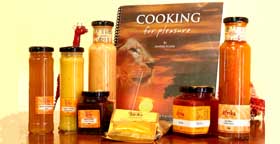 Gourmet Afrika is introducing consumers to the culinary delights of the wild continent with their range of condiments, chutneys, oils and curry pastes. Everything is created using authentic recipes, using local ingredients prepared faithfully to reflect the origins of the products. Many of the products are traditional South African.
View more information and contact details
Starting with all natural ingredients, Moredough Kitchens produce restaurant quality stocks, sauces and mayonnaises that will add the perfect finishing touch to a vast range of dishes. All gluten free and shelf stable for long life, the products help professional and home cooks create outstanding results with absolutely minimal effort.
View more information and contact details
If you love flavour then you will love Zest Byron Bay. The Zest Byron Bay range is gluten, dairy, sugar and artificial preservative free. Convenient, full flavoured and versatile, Zest's spice pastes and recipe bases deserve a place in any kitchen.
View more information and contact details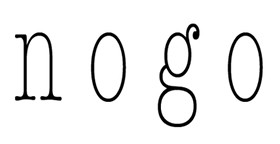 NOGO Sauces are fructose-friendly, gluten free, home-style sauces that offer incredible versatility and outstanding flavour. The range includes wholesale pasta sauces, tomato sauces and finishing sauces that should be kept on hand for effortless flavour enhancement with no nasties.
View more information and contact details
Vinofood excels in producing high quality wholesale sauces, both sweet and savoury. Ideal as gift hamper inclusions, point of sale tempters or compelling inclusions in merchandising displays, they are beautifully packaged and truly gourmet. They can be used with pride by chefs and cooks in cafes and restaurants around Australia.
View more information and contact details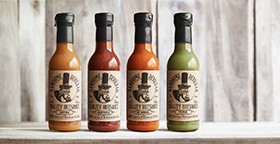 Handsome Devils Co offer a range of exquisite hot sauces. Cooked to secret recipes and with only natural, first-rate ingredients, HDC's Chipotle Sauce, de Arbol Sauce, Savina Sauce and Verde Sauce are hand-made to achieve chilli perfection.
View more information and contact details
Red Clipper offers 100% Australian made chilli sauces featuring unique and innovative combinations of flavours: Jalapeno with Green Tomato & Coriander; Habanero with Mango, Rockmelon & Lime; Habanero with Green Papaya, Mango & Pimento; Red Habanero with Cayenne & Tomato. These premium sauces are ready to use and ready to make your dishes shine.
View more information and contact details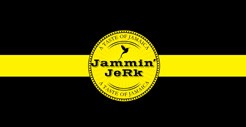 Jammin' Jerk brings the real flavour of Jamaica to Australia. Their traditional Jamaican marinade pastes and BBQ sauce transform meats, seafood and vegetables into super flavoursome meals. Available in mild and hot, the pastes are easy to use and, along with the BBQ sauce will become firm favourites in home kitchens and on restaurant menus.
View more information and contact details
Signature Sauces' range of Chef-made meat finishing sauces and dessert sauces are every bit as professional as those prepared in-house in the finest restaurants. The beauty however is that they only need to be reheated before serving. Premium ingredients and time-honoured methods are behind these delectable, velvety and supremely delicious sauces.
View more information and contact details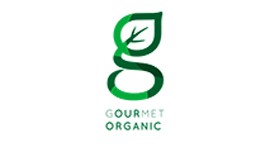 For award winning organic mustards, vinegars and salad dressings, Gourmet Organic Herbs have the range and quality you're seeking. The salad dressings are made in-house and all products are made using top quality organic and gluten-free ingredients. And because Gourmet Organic Foods are the exclusive importers of all their ingredients, they enjoy total control over the quality.
View more information and contact details