Wholesale Desserts and Puddings Suppliers
An Australian directory of the dessert suppliers, dessert distributors and dessert wholesalers. Fine Food Wholesalers helps you search Australia for leading pudding wholesalers. Our range of wholesale dessert suppliers is being updated regularly with dessert wholesalers that can supply restaurants, food service, delis and convenience stores. The finest wholesale desserts and wholesale puddings are here.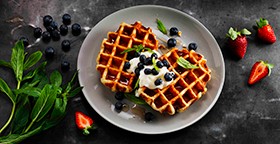 Toscano supply exquisite wholesale waffles for use as breakfast foods or desserts. Imported from Belgium where they are made to time-honoured recipes, they are of premium quality and will delight your discerning customers.
View more information and contact details
Lincoln Bakery makes entertaining and catering easy and a joy with its high quality range of Brandy Snaps, Brandy Baskets, Sweet Pastry Shells and Christmas puddings. Enjoy the versatility, taste and convenience these wholesale products provide that will help you shine in the kitchen while you whip up your best creations.
View more information and contact details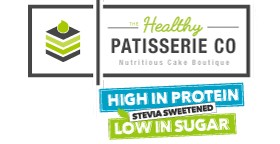 The Healthy Patisserie Co offers wholesale desserts and puddings that feature high protein and low sugar and carbs. They are sweetened with organic Stevia and contain premium whey protein to create a guilt free indulgence your health-conscious customers will appreciate.
View more information and contact details
Specialising in high quality, beautifully presented, incredible tasting desserts and pastries. All our creations are made by our team of dedicated chefs and are then frozen to enable safe distribution to both our domestic and international clients. Products are designed around a simple 'thaw and serve' concept to ensure smooth and easy service. Belgian Sugar Waffles that are an absolute classic.
View more information and contact details
Creators, producers and merchants of Puddings on the Ritz Dessert Puddings, Classic Dessert Puddings, Dessert Mousses, Pannacottas and Cheesecakes.
View more information and contact details
Petite Waffles offers authentic wholesale Belgian waffles in five different flavours; chocolate, vanilla, strawberry, cinnamon and maple. Serve as a dessert, for morning or afternoon tea, a late night snack or as an accompaniment to tea or coffee.
View more information and contact details
Serendipity Ice Cream presents outstanding wholesale desserts for home entertainers or foodservice businesses to simply plate up, decorate and serve. Exquisitely decorated and featuring the company's incredible ice cream flavours, you'll enjoy offering customers a decadent range of ready-to-serve desserts plus ice cream cakes and bite sized ice creams.
View more information and contact details
Grandma's Puddings are individually hand made using only the finest Australian fruit and ingredients from both the Peninsula and all around Australia and no artificial colours, flavours or preservatives. Our Puddings are fully cooked and ready to be served. Gluten Free puddings are also available.
View more information and contact details
Sweethearts Wholesale Cakes & Pastries, Cookies, Muffins, Slices, Cupcakes & Desserts delivering to cafes & caterers in Melbourne, Sydney, Adelaide, Hobart, Brisbane, Gold Coast, Darwin, Perth! HACCP cert & 100% Quality Guaranteed.
View more information and contact details