Wholesale Ice Cream and Gelato Suppliers
An Australian directory of the finest wholesale ice cream and wholesale gelato suppliers, ice cream distributors and ice cream wholesalers. Fine Food Wholesalers helps you search Australia for leading gelato, sorbet and ice cream wholesalers. Our range of wholesale gelato, sorbet and ice cream suppliers is being updated regularly.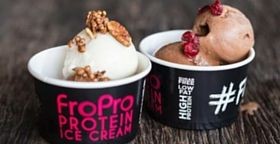 FroPro high protein ice cream, developed by Queensland Reds rugby player Ed O'Donoghue is a guilt-free indulgence for those avoiding sugar. With no added sugar and low in fat, it satisfies those ice cream cravings but without the nasties. Available in 5L trays for foodservice or in attractive retail packaging, it's set to turn summer on its head Australia wide!
View more information and contact details
Cocofrio fills the ice cream gap for sweet tooths who have to avoid gluten and dairy. With its many health benefits and ten dazzling flavours, it's a guilt-free indulgence that can be used to create high end desserts and tempting beverages, or simply served scoop by delicious scoop.
View more information and contact details
Mr Pisa Gelato has been churning out dazzling flavours of authentic Italian gelato and sorbet for retailers and foodservice since 1968. They use no pre-mixes and only the best quality fresh ingredients including milk, cream, fruit and nuts. They can even help design dessert menus for customers.
View more information and contact details
Petite Waffles offers authentic wholesale Belgian waffles in five different flavours; chocolate, vanilla, strawberry, cinnamon and maple. Serve as a dessert, for morning or afternoon tea, a late night snack or as an accompaniment to tea or coffee.
View more information and contact details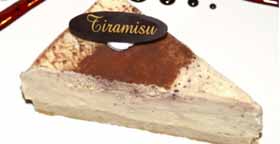 Looking for an artisan-style gelato made to old fashioned recipes? Look no further than Art of Gelato Michelangelo. As artisan gelato suppliers to restaurants, cafes and gourmet retailers, Art of Gelato Michelangelo are renowned for the quality of their gelato and sorbet products and the incredible masterpieces they are able to create with their frozen delicacies.
View more information and contact details