Wholesale Herbs and Spices Suppliers
An Australian directory of the finest wholesale herb and spice suppliers, distributors and wholesalers. If you are looking for a supplier of seeds and spices, spice blends, cooking spices, spice subs, rock salt, fresh and dried herbs in Australia or a certain brand or style of herb or spice, you are sure to find who and what you need at Fine Food Wholesalers with our extensive listings of wholesale herb and spice suppliers.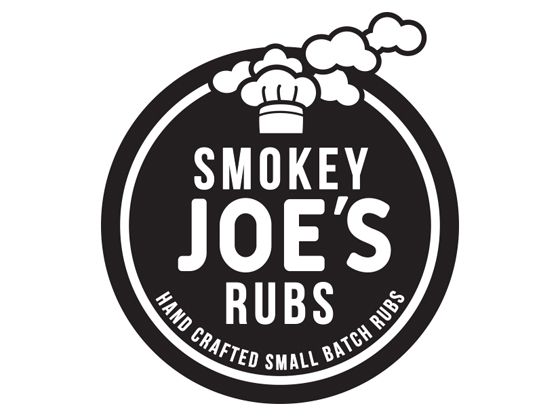 Smokey Joe is all about flavour and with this fine range of small-batch, handcrafted spice rubs made with fresh, local ingredients, you can dial up or down the heat to your taste too. The range will inspire home cooks of all skill levels to reinvent their favourite dishes. Vegan-friendly. 100% natural, gluten and MSG free.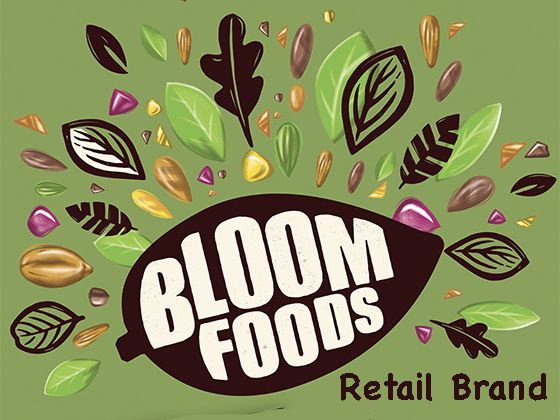 Melbourne Nut Co is an Australia wide specialist supplier of wholesale herbs and spices to supermarkets, independent retailers, delicatessens, organic food retailers, restaurants, cafes and more. Accommodating many cuisines, Melbourne Nut Co is sure to have whatever you need or your customers are asking for.
The Gourmet Collection's spice blends are 16 of the most interesting flavours you'll hear about this year! Created with vibrant personalities to liven up even your most tried-and-true dishes, each will inspire you to change things up. Shake, sprinkle or spoon into your recipes, from pizza, burgers, sandwiches and kebabs to schnitzels, soups, salads and barbecues. Check out the varieties!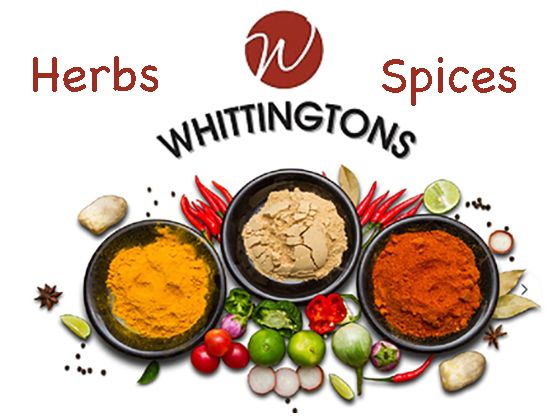 Whittingtons are wholesalers/manufacturers of more than 150 premium herbs and spices for culinary and naturopathic use. They have been blending only the freshest ingredients since 1975 and wherever possible, they buy locally. The company also offers contract blending for retail, foodservice and food manufacturing clients across Australia.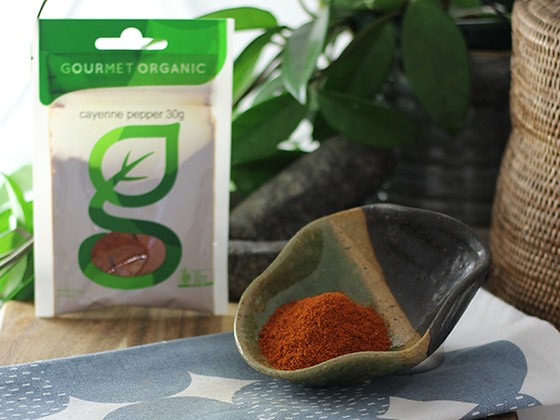 For your bulk wholesale herb and spice needs, rely on Gourmet Organic for unmatched freshness and consistent quality. Gourmet Organic Herbs have added 12 NEW exciting flavours to add to our already diverse range. We now currently hold 72 different lines of Herbs & Spices. Distributors wanted around Australia.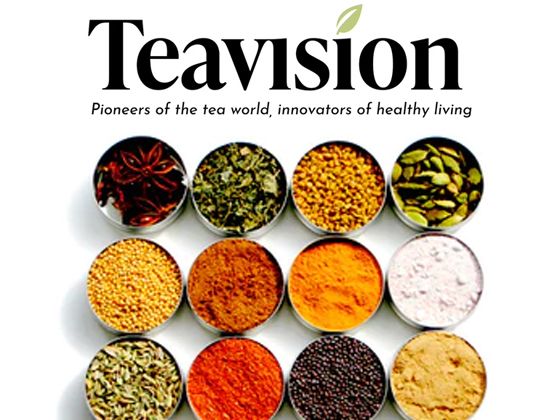 Teavision is a leading Australian supplier of bulk wholesale organic herbs and spices for culinary and wellness applications. Their huge range and bulk buying power mean the best online prices for their customers.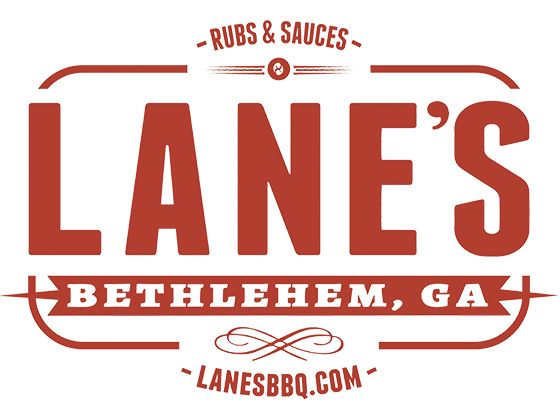 With Lane's BBQ's wholesale seasonings, rubs and smoked finishing salts, you can add fresh excitement and tons of flavour with a simple sprinkle or shake. Ideal for meats, roasts, barbecues, burgers, pasta dishes, even desserts, every product is made with 100% natural ingredients and no nasties. From Ancho Espresso Rub and 'Magic Dust' to Cafe Mocha and Apple Pie Seasoning, check it out!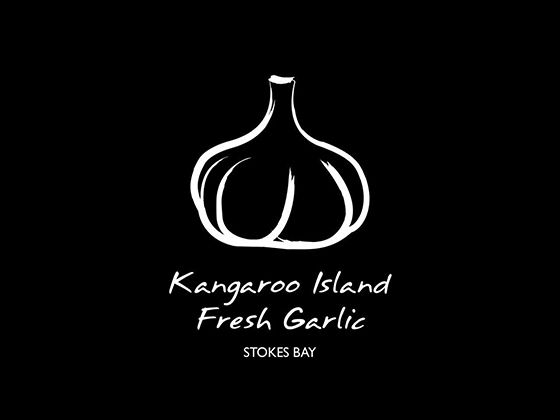 Kangaroo Island Fresh Garlic grows their own garlic in one of Australia's most pristine environments and turns it into wholesale Garlic Powder, Garlic Granules and Garlic Salt. Their products make it easy and effortless to add a whole new level of flavour to your stir fries, casseroles, marinades, pasta and pizza sauces, salad dressings and more. All-natural, nothing artificial added.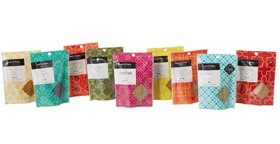 The flavours and aromas of authentic Middle Eastern cuisine are easy to replicate with Sami's Kitchen. Their range of wholesale Spice Blends and Roasted Nuts come from generations-old family recipes and are now available for home cooks and professional chefs to use in their dishes. Invite your customers to be tempted by delicious recipe ideas and inspired culinary creations, all made possible with Sami's...
Gourmet Herbs is Sydney's leading grower of specialty greens, edible flowers and baby herbs, supplying top chefs and restaurants. Their extensive range includes an assortment of colours, flavours & textures to complement the finest cuisine. Grown hydroponically and sold live in punnets or pre-cut for added convenience, they are the ultimate in flavour, appearance and usability.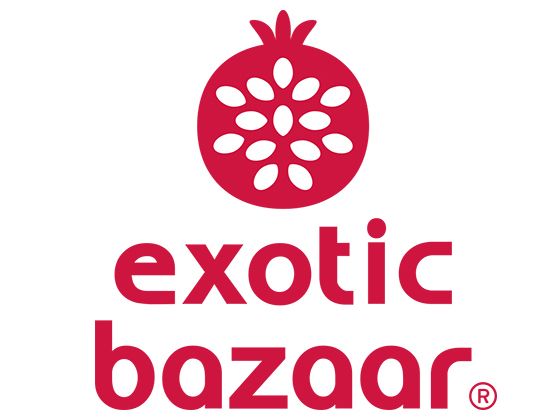 Let Exotic Bazaar simplify your cooking with their wholesale herbs and spices that make flavour effortless. Dukkahs, Kebab Spice Blend, Ras el Hanout and Za'atar are just the beginning. The company also produces sublime recipe bases including Ghormeh Sabzi, Fesenjoon, Gheymeh, Tabrizi and Tagine bases. Lovingly handmade in small batches in Brisbane using high quality ingredients.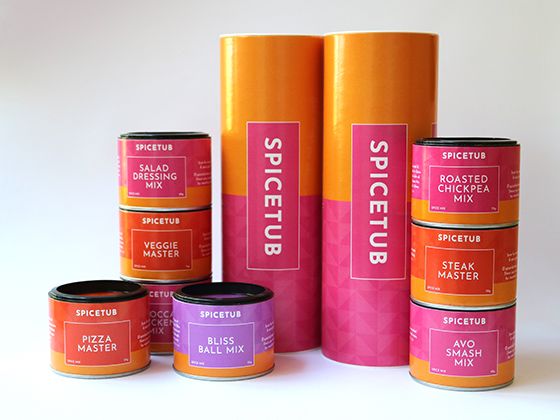 Spicetub's vivid packaging will draw the eye at first and then the incredible array of wholesale Spice Mix varieties will practically sell themselves. They've revolutionised the spice rack with their 100% natural ingredients and fresh, vibrant flavours. Explore Veggie Master, PIzza Master, Chilli Scrambled Egg Mix, Avo Smash Mix, Porridge Master, Mexican Beef Bowl Mix and many more.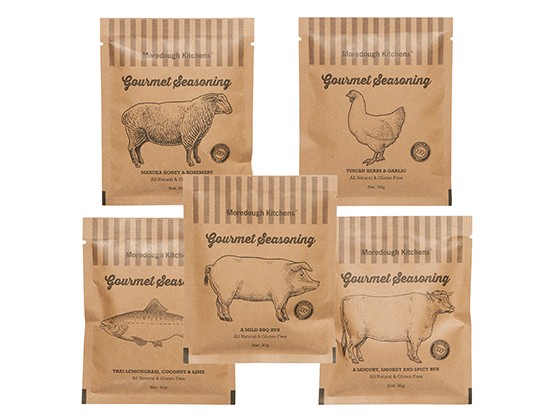 Moredough Kitchens produces a range of wholesale gourmet seasonings to use with your favourite meat dishes. Choose from Beef, Chicken, Fish, Lamb and Pork. All are gluten free and made with 100% natural ingredients, with no MSG. Proudly Australian made. Use in roasts, barbecues, casseroles, risottos, curries, crumbed meat or fish and more. Elevate the flavour with ease.