Wholesale Pasta and Pizza Suppliers
Fine Food Wholesalers helps you search Australia for leading pasta wholesalers and pizza wholesalers. Our range of pizza wholesalers and pasta wholesalers is second to none and all supply amazing pasta - from lovely fresh pasta to dried pasta, gluten free pasta and gluten free pizza bases. We have wholesalers who can supply your gift baskets, delicatessens, corner store or food service industry. Find the best pizza base suppliers and fresh pasta and dried pasta suppliers at a wholesale price in Australia with Fine Food Wholesalers.
Boutique Bread produce freshly grilled pizza bases that are unique and high quality and contain no preservatives. Boutique Bread supply restaurants, cafes, delis and other food service and food retail businesses with wholesale pizza bases.
View more information and contact details
The secret to pizza perfection. Sugo Tu's signature pizza dough discs are ready to thaw, stretch into shape and top with your favourite toppings.The par-baked pizza bases are available with or without the signature sugo Pizza Sauce. Sugo Tu has recently launched a gluten free pizza base to accommodate coeliac and gluten-sensitive customers.
View more information and contact details
For delicious, authentic Italian home-style pasta dishes, Helen's European Cuisine ticks all the boxes. Made with premium ingredients and presented in convenient formats, Helen's lasagne and cannelloni products make life easy for you and more scrumptious for your customers.
View more information and contact details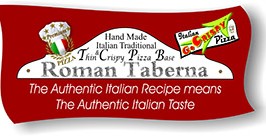 Roman Taberna have pizza in their blood. Using wood fired ovens, premium ingredients and basic cooking tips and techniques, they turn out extraordinary, authentic pizza bases that are partially cooked so they can be finished off in a restaurant or home kitchen environment.
View more information and contact details
Lt Johnny's Pizza Bases offers a range of wholesale pizza bases, wholesale gluten free pizza bases and bigger than bite size finger food pizzas for delicatessens, supermarkets, pubs, clubs and hotels. Produced in the fine tradition of a true Italian Nonna, your customers will salivate at the very thought!
View more information and contact details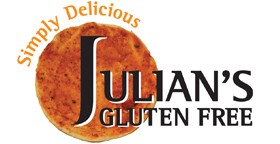 For 100% gluten and wheat free foods that are also delicious and nutritious, you can count on Julian's Gluten Free to deliver. Their exciting range of wholesale gluten free pizza bases, lasagne and cannelloni hits the spot for consumers looking for gluten-free products. All foods are manufactured in a totally gluten free environment for safety and peace of mind. Available for foodservice and retail.
View more information and contact details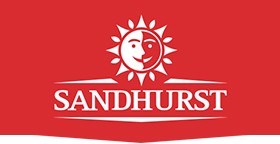 Mutti is the Number 1 tomato brand in Italy - recommended by Italian Nonnas all over the world! From Tomato Paste, Finely Chopped Tomatoes and Baby Roma tomatoes to Passata and a delicious ready to eat sauce...Inventa Sugo! Wholesale supplier for pizza toppings.
View more information and contact details
Byron Bay Pizza Co offers a range of high quality pizzas, blast frozen to lock in flavor and goodness and for the ultimate in convenience. 100% Aussie and featuring only Australian ingredients, the pizzas go from freezer to oven and are ready in just 10 minutes!
View more information and contact details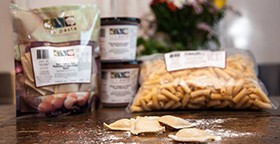 CJ's Pasta has a superb range of fresh and filled pastas and authentic pasta sauces, there is something to please every palate. Not produced in mass quantities, customers can rely on quality and pride in every single batch. CJ's Pasta's creations are 100% yummy and contain nothing artificial. CJ's Pasta's creations are supplied to various restaurants and delicatessens - check out the range today!
View more information and contact details