Wholesale Bottled Water Suppliers
An Australian directory of wholesale bottled water suppliers and distributors. Fine Food Wholesalers helps you search Australia for leading bottled water and sparking water wholesalers and wholesalers of flavoured mineral water and plain mineral water. Find bottled water suppliers and distributors with Fine Food Wholesalers.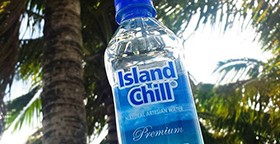 Island Chill is a premium boutique natural artesian water that originates from the tranquil tropical islands of Fiji. Naturally enriched with silica and bottled at the source, amid the lush tropical rainforests on the main island of Viti Levu, Island Chill water is untouched by man.
View more information and contact details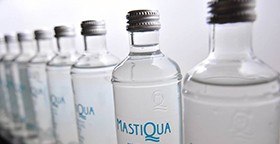 Mastiqua is a unique sparkling mineral water with Mastic flavour. Mastic is an ingredient that has been proven helpful for digestive issues and stomach pains and it is also wonderful for general wellbeing. Known as 'Chios tears', it is a natural crystalline resin with a specific flavour. Known for its therapeutic properties since ancient times, it is taken as a digestive aid and enjoyed for its taste.
View more information and contact details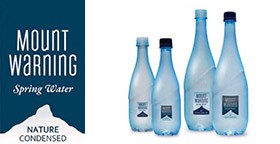 Mount Warning Spring Water is an Australian-owned business bottling pure spring water at the source on the family's fourth generation property at the foothills of Mt Warning, near Byron Bay. Available in Still and Sparkling, the water is recognised as compliant with the Australian Organic Standard (AOS).
View more information and contact details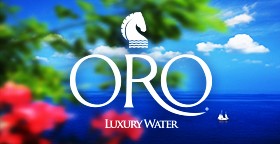 ORO Luxury Water is a rare water sourced from an artesian well high above the rugged mountains of the Macedonian Alps in south-eastern Europe. Untouched by man and with one of the highest levels of naturally occurring magnesium, it is a luxury product that your discerning customers will appreciate.
View more information and contact details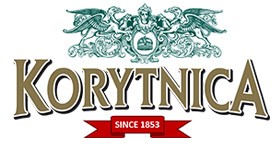 This 12th Century old KORYTNICA European mineral water with well known health benefits is making international debut again thanks to generosity of people of Korytnica. This Slovakian brand of sparkling and flavored mineral waters has the highest content of calcium, magnesium, iron and silica, and the lowest content of sodium of all European brands.
View more information and contact details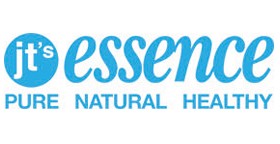 JT's Essence is a wholesale supplier of quality One Pure water bottled direct at the source in beautiful, pristine New Zealand. Available in still and sparkling and in PET bottles, glass bottles and a 10L case.
View more information and contact details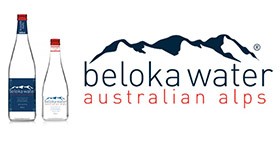 Voted a Fine Water of the World, Beloka Water is bottled at the source at the foot of the Snowy Mountains. Boasting exceptional purity and minerality, it is available in still or sparkling and is offered in bottles made from recycled glass. 100% Australian and using all-Australian packaging materials, Beloka is a proud local brand.
View more information and contact details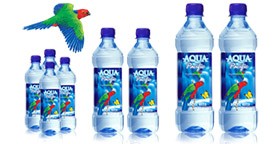 AQUA Pacific, distributed by Hiilands Foods is pure natural mineral water bottled at the source in the Fiji Islands. Originating deep in the remote rainforests of Fiji's largest island, a long way from any form of environmental pollution, this alkaline water is prized for its health stabilising mineral properties and has a special, smooth, soft and refreshing taste.
View more information and contact details