Wholesale Pies, Pastry & Savouries Suppliers
Let us connect you with the best wholesale pies, savouries and pastry suppliers. Get superb quality wholesale pies and pastry products along with savoury items perfect for your business from leading suppliers throughout Australia. Simple browse the Fine Food Wholesalers listings for lots of great ideas.
The Pastry Lounge specialise in wholesale finger foods, particularly pastry items including mini pies, rolls, bao, danishes, waffles, empanadas, tarts and more, all made with premium ingredients.
Ready Bake is an Australian Manufacturer of quality frozen pastry products. Our diverse product range includes Butter and Chocolate Shortbread, Quiche, Savoury Pie Shells, Puff Pastry, Choux Pastry, Finger Food, Sausage Rolls, Gourmet Savoury Triangles and Savoury Tartlet products specifically for the foodservice industry. Gluten Free choices.
Lincoln Bakery simplifies catering with their convenient range of wholesale gluten free sweet and neutral pastry shells. Focusing on high quality ingredients and offering pastry cases in a range of sizes for every occasion, clients are assured of the perfect selection of pastry shells to fill with your own delectable creations.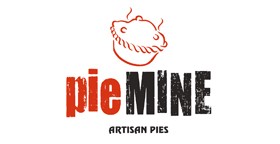 Everybody loves a great pie and when you serve Pie Mine pies, you are pretty much guaranteed to deliver satisfaction. Available in meat, chicken and veggie, there are also rolls and breakfast pies on offer. Every product is made with quality ingredients and ready for you to heat through and serve to your hungry customers.
What consumers want from a pie is usually flaky pastry and a delicious filling. Byron Gourmet Pies take consumer expectations above and beyond by producing a range of wholesale gourmet pies and rolls that tick many more boxes. The company makes an incomparable range of meat, gluten free, vegetarian, vegan and vegan spelt pies that allow so many more people to sink their teeth into flaky pie goodness.
Situated in the idyllic country setting of rural South Australia, Baylies of Strathalbyn produce fine quality pastries using the finest ingredients South Australia has to offer. Established in 1995 as a cottage kitchen industry Baylies now have a modern production facility in which our unique products are lovingly hand made and packed to the highest standards.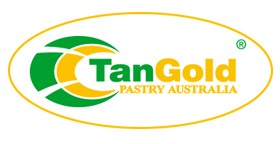 TanGold Pastry Australia make it easy for foodservice businesses to serve their customers delicious, professional croissants, Danishes, escargots, tarts and other pastry products without the need for expensive equipment or skilled pastry chefs. Guaranteeing reliability and consistency, TanGold supply baked and unbaked, fresh and frozen, according to customer needs.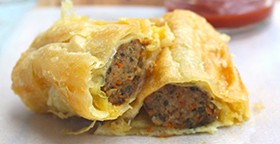 Blue Pear Pantry's award-winning Savoury Rolls in grass-fed beef, free range chicken and vegetable are hand-made with local ingredients. Ideal pastries for meals, snacks and finger foods. Simply heat and serve. Available QLD, NSW, VIC and SA.
Oregano Scrolls tantalising wholesale baked scrolls are a contemporary take on the classic Cinnamon Scroll or Chelsea Bun. With nostalgic classics such as Coffee and Apple & Cinnamon, and up-to-the-minute treats like Nutella & Banana, Red Velvet and Honey & Walnut, there's something for everyone. Every scroll is loaded with mouth-watering fillings and smothered in lashings of toppings.
Give your display cabinet a makeover with some tasty foods that offer good looks as well. And what's more, they are preservative-free and contain nothing artificial. You and your customers will be absolutely spoilt for choice with Posh Foods' extensive range of pastries, gourmet rolls, savoury tarts, frittatas, rissoles, lasagnes and pates.
Carême Pastry specialises in high quality, ready-to-use wholesale pastry dough. Free from additives, preservatives, colourings, stabilisers and relaxants, Carême Pastry's frozen products are of the highest standard. Even famous cook Stephanie Alexander has attested that she uses Carême Pastry and would never make her own puff pastry again.
When display or kitchen space is limited, you need some ready-made goodies with brilliant presentation to catch the eye of your customers and tempt them to buy. Thankfully, Helen's European Cuisine is all about presentation and quality flavours and her range of wholesale pies, pastries and savouries is sure to hit the mark with your hungry customers. Available for foodservice and food retailers Australia wide.