Wholesale Cakes, Slices & Muffins Suppliers
An Australian list of the finest cakes suppliers, cake distributors and cake wholesalers. Fine Food Wholesalers can connect you with Australia's leading suppliers of wholesale cakes for cafes. From individual cakes, slices and muffins to whole cakes and slab cakes, add the sweetest touch to your product range with the wonderful products available from these wholesale cakes suppliers!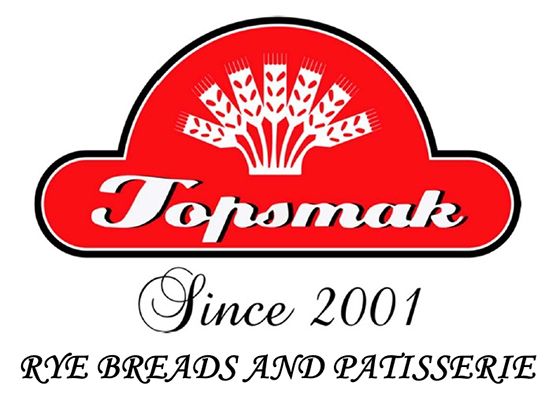 Topsmak have been in the business of producing sublime wholesale cakes, slices and loaded brownie slabs since 2001. Every product boasts supreme visual appeal and tantalising flavours. Choose from 10-inch whole cakes, Euro cakes (Polish), individual slices, slab cakes and loaded brownies.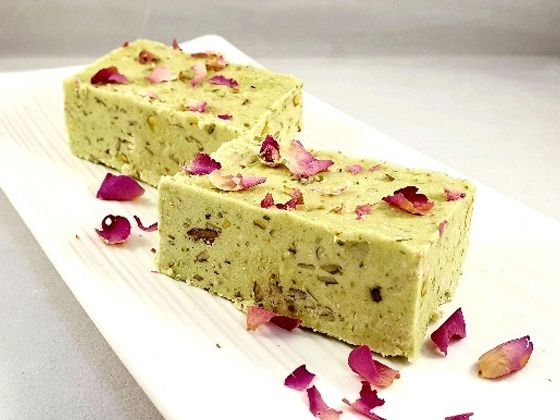 For an enormous range of wholesale cakes and slices, Satisfine Foods can provide loads of variety. Dealing with some of Australia's top manufacturers, they are able to offer gluten free and nut free products, and so many different flavours, styles and sizes. There's truly something to suit everyone!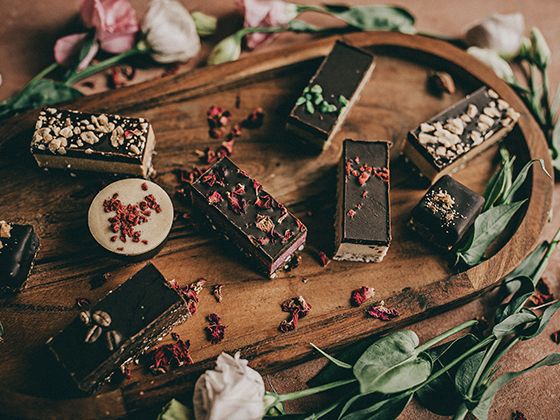 Guilt free heaven has landed! Manuko are makers of premium organic raw choc treats. Beautiful presentation and exquisite flavours makes Manuko's treats a popular choice in cafes, health food stores and specialty retailers. All of Manuko's products are: Certified organic ingredients, Raw, Vegan, Gluten free and Dairy free.
Bellarine Brownie Company's decadent brownies, blondies and rocky road are made from all-natural ingredients. Choose from Triple Chocolate and Cashew Butter & Sea Salt Brownies, Raspberry & Macadamia Blondies or Turkish Delight & Pistachio Rocky Road. Everything is gluten free and made in small batches for freshness. Beautifully packaged for gifting. Create lavish, irresistible desserts.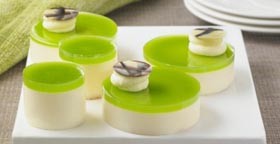 For delicious, tempting cakes and slices, Yummy Direct has everything you need. Choose from sweet tooth-satisfying individual desserts through to decadent whole cakes. Delivered frozen, this outstanding range of wholesale cakes and slices make long term storage possible. Simply remove from the freezer the quantity you require each day. You'll love the eye appeal and quality flavours of every product.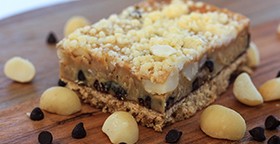 Boston Bakehouse supplies wholesale slices to the retail and foodservice sectors. They offer over 20 slice varieties that cater to a wide variety of tastes, and all have excellent shelf life. Slices can also be purchased – made to order – in slab forms that can be conveniently cut to your desired serving size.
Mahadeva's Kitchen is dedicated to the production of hand-made wholesale vegan cakes and desserts for the high end market. Every cake, brownie and slice is exquisitely decorated, ready to serve and all completely plant-based. Suitable for upmarket cafes and restaurants, airlines, events and catering companies and there are even gluten free options. No compromise on flavour or presentation.
Our delicious range of sweet treats span muffins and scones to slices and loaves and with vegan and gluten free options available, our desserts are sure to satisfy any customer with a sweet tooth. All products are handmade to traditional recipes and are perfectly portioned, easy to serve and delicious to eat.
Priestley's Gourmet offers a huge range of wholesale cakes, slices, cheesecakes and muffins that will make your customers' mouths water. They also offer 'Crowd Pleasers', large versions of their most popular products that will easily serve the hungry hordes. Vegan, gluten free and dairy free products are available.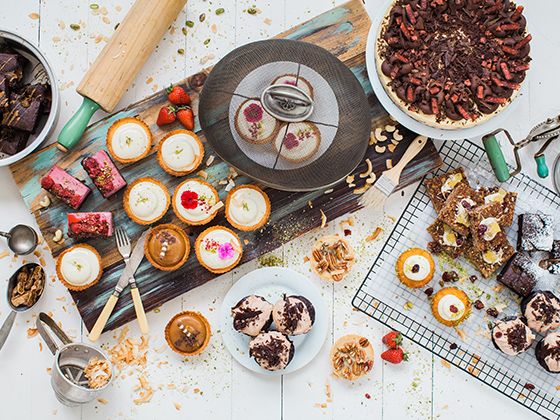 Homemade Bliss is the Sunshine Coast's largest wholesale supply cake company, supplying cakes, tarts, slices and brownies that are allergen-friendly including gluten free, dairy free, vegan and even Paleo. Beautifully presented to appeal to the eye as well as the tastebuds, the products sell well in retail outlets and foodservice businesses. Easily cater to several dietary considerations.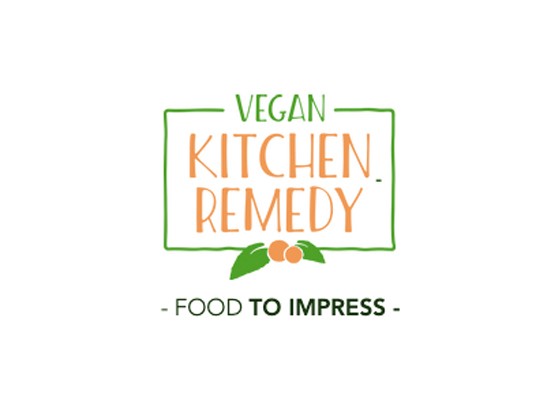 Kitchen Remedy offers a range of irresistible wholesale vegan cakes, slices, muffins and other sweets, all hand-crafted with quality plant-based ingredients. With recipes created by chefs and produced with as much attention to good looks as nutrition, texture and flavour, every product is an opportunity to tempt your customers into spending a little more to satisfy their sweet tooth.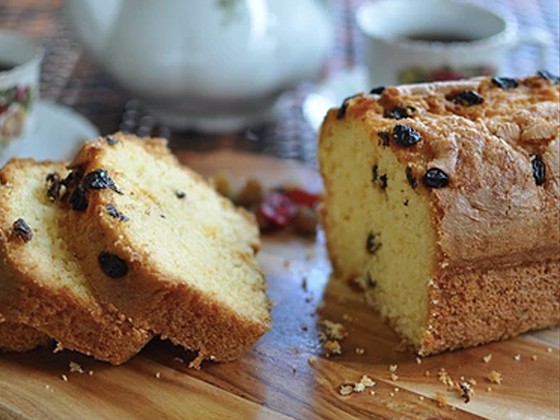 Divine Foods Australia produces scrumptious wholesale cakes and muffins, all made with the finest ingredients in a HACCP accredited facility. Choose from traditional classics plus tempting goodies like Banana & Walnut Cake, Almond & Raisin Cake, Coconut Cake and chocolate or blueberry muffins. Excellent for catering, retail and foodservice. Shipping is available nationwide.