Wholesale Cheese Suppliers
An Australian directory of the finest cheese suppliers, cheese distributors and cheese wholesalers. Fine Food Wholesalers helps you search Australia for leading cheese wholesalers. Our range of wholesale cheese suppliers is being updated regularly with cheese wholesalers that can supply restaurants, food service, delis and convenience stores.
The Vegan Dairy is a family business owned by former traditional cheesemakers who now specialise in sublime artisanal plant-based cheeses. Vegans, vegetarians and the dairy intolerant choose The Vegan Dairy's cheeses for their superior flavour, texture and versatility. Discover incredible vegan cheeses including Feta, Aged & Smokey, Boursin and Chevre, some of which are rolled in herbs.
Green Valley Dairy produces and supplies wholesale mediterranean style cheese and yoghurt products made from fresh, local cow's milk. Choose from natural cow's or goat's yoghurt, Labneh, Shankleesh, Shankleesh Balls in Oil and Kishk. These hard-to-find delicacies are made to time-honoured recipes. Nothing artificial, just pure, clean dairy products with exotic Middle Eastern flavours.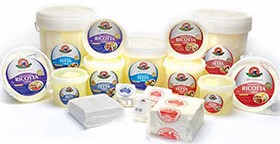 The Brancourts company has been manufacturing high quality cheeses for over 100 years. They now market and distribute and wholesale their products both domestically and internationally. They supply supermarket chains and the food service industry in addition to the independent trade and industrial sector.