Wholesale Oil and Vinegar Suppliers
An Australian directory of the finest wholesale olive oil suppliers, olive oil distributors and olive oil wholesalers. Fine Food Wholesalers connects restaurants, cafes andother foodservice businesses with the best wholesale olive oil, macadamia oil and vinegar suppliers. Get superb quality wholesale olive oil, macadamia oil and vinegar products from leading wholesale oil and vinegar suppliers.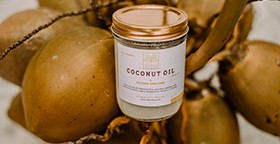 Teouma Group is based in pristine Vanuatu. Its Organic Premium Coconut Oil and Organic Cooking Coconut Oil are produced to 100% certified organic standards under strict Australian compliance regulations. These quality oils will make all the difference to recipes and consumer enjoyment. Add the Premium Coconut Oil to recipes and choose the Cooking Coconut Oil for high temperature cooking.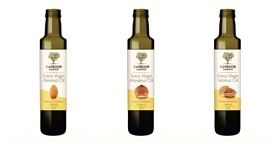 Carboor Harvest are nut growers and manufacturers of premium quality, cold pressed, 100% nut oils for the gourmet food market. Choose from hazelnut, almond, walnut, pistachio, cashew or avocado oil and experience the difference they can make to your dishes.
13 Seeds Hemp Farm is the name behind Australia's leading hemp seed food products. Their hemp seed oil is sourced from clean Tasmania and is loaded with heart-healthy omega 3 and 6 fatty acids, antioxidants, calcium and plant-based protein. It's vegan, GM free, free from artificial colours, flavours and preservatives, and made from organic ingredients. Explore its versatility!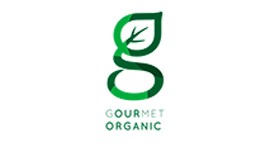 Try our award winning organic mustards, vinegars and salad dressings today. From packaged products for the retail market, catering sizes for the foodservice industry and bulk volumes for manufacturers, our range of organic products offers something for everyone.
Anastasia's Kouzina proudly offers authentic Extra Virgin Olive Oil, using olives grown on the family grove in Vlahioti, Laconia in Greece and pressed in the family mill nearby. Available in 250ml and 500ml bottles, it is some of the finest Greek produce you'll discover.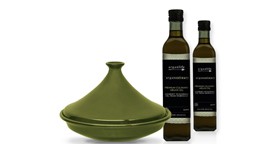 Beyond its beauty uses, Argan Oil is a superstar of the culinary world. Adored by celebrity chefs across the world for its nutty flavour, Premium Culinary Argan Oil is offered here by Argan Life Australia. Presented in 250ml glass bottles, it is beautiful on the inside and outside. Suitable for gift giving, tableside use and in sweet and savoury dishes, it's the new must-have premium kitchen staple.
An Australian first, Sue's Gourmet Oils feature locally grown, non-GMO flax seeds, cold pressed and infused with fresh, natural flavours. Used as a dressing, drizzle or beverage additive, they bring a new flavour element to dishes and along with it, loads of extra nutrients. Available in Lemon, Garlic, Chilli and Pure.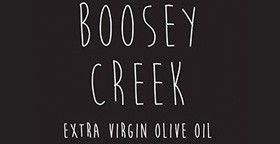 Boosey Creek Extra Virgin Olive Oil is grown under organic conditions in the north-east of Victoria. Featuring Verdale, Nevadillo, Correggiola and Manzanillo olives, it is soft on the palate and boasts aromas of melon and citrus.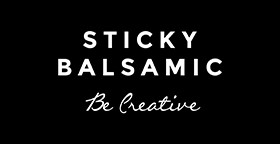 Sticky Balsamic offers multiple award-winning balsamic vinegars, some infused with premium, all-natural ingredients such as fruits and truffles. Handcrafted in small batches to ensure the highest quality, each balsamic sauce has its own personality and pairs beautifully with various meats, cheeses, fruits, vegetables and even desserts! All are gluten free and dairy free.
Lospalos offers high quality Cold-Pressed Coconut Oil from Timor Leste (East Timor) in Southeast Asia. The oil is from organically-grown coconuts and is handmade, raw and unrefined. Lospalos creates a market for local subsistence farmers who were previously unable to earn money from the coconuts grown in their remote rural areas. Available in 750g glass jars and in bulk 20-litre pails.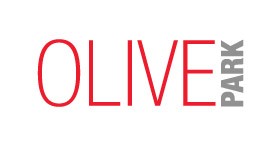 Olive Park offer an exquisite wholesale extra virgin olive oil made from olives grown in the beautiful sandy loam soils on the banks of the Murray River. Available in attractive retail packaging and bulk quantities for foodservice, Olive Park is an Australian product you can serve with pride.