Wholesale Dairy and Yoghurt Suppliers
An Australian directory of the finest dairy and yoghurt suppliers, dairy and yoghurt distributors and dairy and yoghurt wholesalers. Get gourmet and organic wholesale dairy and yoghurt from leading dairy and yoghurt suppliers. It could be milk from cows, sheep, goats or even camels. Browse through Fine Food Wholesalers for new and interesting wholesale dairy suppliers.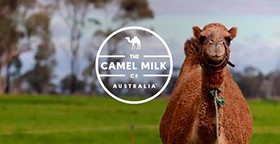 The Camel Milk Co. supplies gently pasteurised camel milk that retains much of the nutritional quality for which it is known in its freshly milked state. You can purchase it bottled and chilled, as milk powder or as delicious Lemon Myrtle & Garlic Camel Milk Feta. Sustainably and ethically produced, the milk is highly nutritious, with 25% less fat and 25% less lactose than cow's milk.
Green Valley Dairy produces and supplies wholesale mediterranean style cheese and yoghurt products made from fresh, local cow's milk. Choose from natural cow's or goat's yoghurt, Labneh, Shankleesh, Shankleesh Balls in Oil and Kishk. These hard-to-find delicacies are made to time-honoured recipes. Nothing artificial, just pure, clean dairy products with exotic Middle Eastern flavours.
We've formulated a version of our high-quality, signature almond milk just for Baristas. Using whole blanched almonds that are gently ground for a smooth creamy texture, Califia Farms Barista Blend creates full-bodied foam for better latte art. It's easy to steam, rich in taste and the perfect partner for any coffee. 
Subtly sweet, but low in sugar, Califia Farms Barista Blend is free of gluten and carrageenan...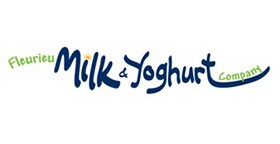 Fleurieu Milk Company produces milk and dairy products that taste the way they used to! Satisfying growing consumer demand for high quality, permeate-free dairy, their herds of Fresian Holstein and Jersey cows are raised with love and care, and the results are proof of their wonderful treatment. The company produces fresh milk, flavoured milks, pouring cream and yoghurt.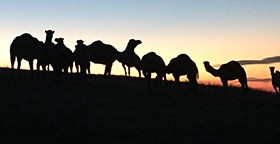 Camel Milk NSW (formerly Muswellbrook Camel Milk) proudly offers their humanely produced, pasteurised camel milk. Loaded with health benefits and with a unique flavour, camel milk is gaining favour in Australia as consumers look to alternatives to highly industrialised cows' milk.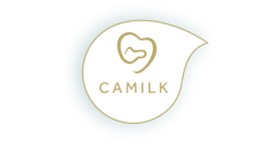 Camilk is fresh, 100% natural camels' milk from healthy, lovingly raised camels. Superior to cows' milk in that it is lower in fat and higher in Vitamin C, Camilk has developed the flavour to be surprisingly pleasant. Available in pasteurised liquid and powder forms.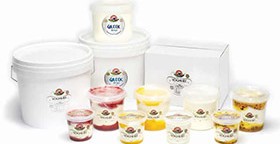 Brancourts manufactures, wholesales and distributes a range of high quality wholesale yoghurts, cheeses and dairy products both domestically and internationally. Brancourts Premium Dessert Style Yoghurt and Brancourts Greek Style Natural Yoghurt are supplied to supermarket chains and the food service industry in addition to the independent trade and industrial sector.