Wholesale Fruit, Vegetables & Salads Suppliers
At Fine Food Wholesalers Australia you can search for leading fruit, vegetables and salad wholesalers. Our range of salad and fruit and veg suppliers is being updated regularly with wholesalers who can supply restaurants, food service, delis and convenience stores with all kinds of fresh produce. Also available Wholesale Fruit, Vegetables and Salads New Zealand.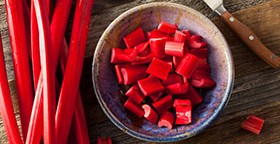 Rhubarb rediscovered! Dorrigo Volcanic Foods is a farm that deploys Nature's very own biological systems to help capture the flavour and nutrients of the rhubarb they produce. Free from harmful artificial chemicals and sprays, all produce is grown in red volcanic basalt soils using pristine high-altitude spring water, green composting and hand weeding. The result is rhubarb that is bursting with flavour and...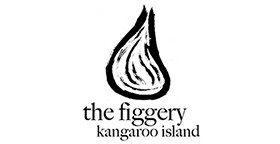 The Figgery, located on remote Kangaroo Island grows their own sublime figs on their 300-tree orchard. They transform their fruit into Sticky Figs and Sticky Fig Syrup, exquisite gourmet foods that are coveted for their flavour, texture and versatility. Add Sticky Figs to any elegant cheese platter or enjoyed with cold cuts. Sticky Fig Syrup can be used in sweet and savoury applications.
SER!OUS Organic's wholesale organic frozen fruit pouches contain nothing but 100% organic fruit, harvested at its most flavoursome. The fruits are cut into bite sized pieces and snap frozen to lock in nutrients and freshness. Choose from organic blueberries, strawberries, mixed berries, mango and raspberries. Whip up luscious smoothies, add to baking recipes, cook to create compotes.
Kangaroo Island Fresh Garlic grows their own garlic in one of Australia's most pristine environments and turns it into wholesale Garlic Powder, Garlic Granules and Garlic Salt. Their products make it easy and effortless to add a whole new level of flavour to your stir fries, casseroles, marinades, pasta and pizza sauces, salad dressings and more. All-natural, nothing artificial added.