Wholesale Fruit, Vegetables & Salads Suppliers
At Fine Food Wholesalers Australia you can search for leading fruit, vegetables and salad wholesalers. Our range of salad and fruit and veg suppliers is being updated regularly with wholesalers who can supply restaurants, food service, delis and convenience stores with all kinds of fresh produce. Also available Wholesale Fruit, Vegetables and Salads New Zealand.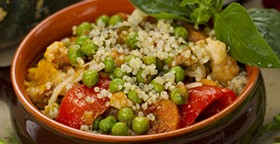 Gourmet vegetarian ready meals by vege2go will keep your customers coming back time and again to restock their fridge/freezer. They are also brilliant for small foodservice operators like backpacker hostels, motels, caravan parks, transportation terminals and catering venues. All products are supplied fresh and are accompanied by allergen information. Vege2go has been established since 2008.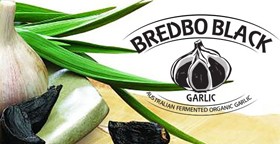 Bredbo Black is a fermented Australian black garlic that is grown organically in Bredbo Village in the Snowy Mountains. Invented in South Korea and now used in the world's top restaurants, this local product is winning praise from chefs and home cooks alike.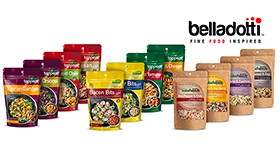 Belladotti's Salad Toppers and Salad Seeds are the easiest way to turn mediocre salads into magnificent ones! Made with quality ingredients, they add new texture and flavour in seconds.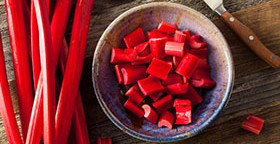 Rhubarb rediscovered! Dorrigo Volcanic Foods is a farm that deploys Nature's very own biological systems to help capture the flavour and nutrients of the rhubarb they produce. Free from harmful artificial chemicals and sprays, all produce is grown in red volcanic basalt soils using pristine high-altitude spring water, green composting and hand weeding. The result is rhubarb that is bursting with flavour and...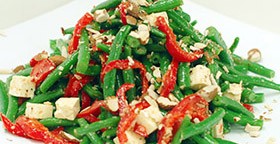 Devour It Catering makes it supremely convenient to offer your Melbourne customers fresh, healthy salads that cater to gluten free, dairy free, egg free, vegan and vegetarian considerations. With a 5-day shelf life and presented for maximum eye appeal, they will satisfy your customers and your bottom line.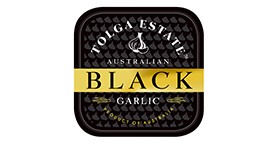 Tolga Estate premium 100% Australian Black Garlic features only the finest bulbs with the deepest fragrance. Available in elegant black tins for home gourmets and whole bulbs for restaurants, it makes a glamorous addition to any dish, from canapes through to mains and dessert!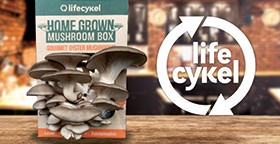 Imagine being able to grow and harvest your own mushrooms at home extremely simply and using discarded coffee grounds as the 'soil'. It's now incredibly easy – and environmentally-friendly – to do just that. Life Cykel offer two different varieties of oyster mushrooms (white and pink) in boxes that can be kept handy for fresh mushies on the spur of the moment, whenever you want.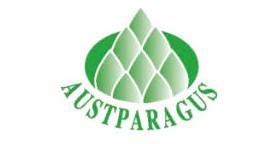 Austparagus wholesales top quality fresh asparagus to retailers and foodservice businesses. Hailing from the northern shore of Westernport Bay in Victoria, the company distributes this nutritional powerhouse fresh daily throughout metropolitan Melbourne and also ships interstate.