Wholesale Soups Suppliers
Fine Food Wholesalers helps you search Australia for leading soup wholesalers. Our range of wholesale soup, broth, consommé and bouillabaisse suppliers is regularly updated with manufacturers and wholesalers that can readily supply restaurants, delis, cafes, supermarkets and convenience stores. Look no further for the finest wholesale soups, consommés, bouillabaisse and broths and the most reliable suppliers!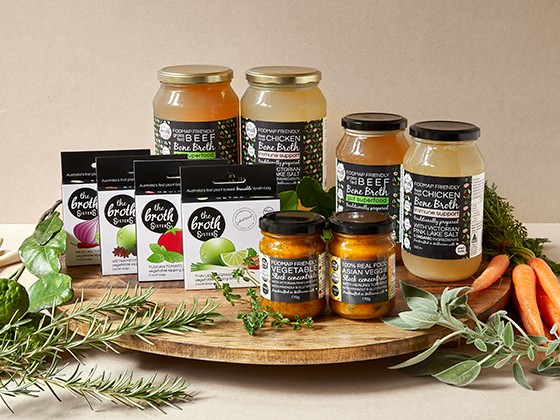 The Broth Sisters produce nourishing bone broths, vegetable stock concentrates, functional pastes and Brewable Broth Bags. Everything is handcrafted in small batches using ethically-sourced meats and organic vegetables and herbs. All gluten free with FODMAP-friendly and vegan options available. Choose from beef or chicken bone broth, vegie stock concentrates, functional pastes and 4 flavours of broth bags.
Helen's European Cuisine supplies wholesale soups to restaurants, caterers, cafes and retailers throughout Australia. They're all equivalent to a warm hug on a cold winter's day.
Moredough Kitchens supply premium quality wholesale stocks and soups to retailers and foodservice businesses. Made from scratch using locally-sourced, all-natural ingredients, every product is a flavourful creation you can be proud to serve your family or customers. Choose from Master Asian, Vegetable, Chicken, Fish, Veal and Beef stocks and soups including Thai Pumpkin and Minestrone.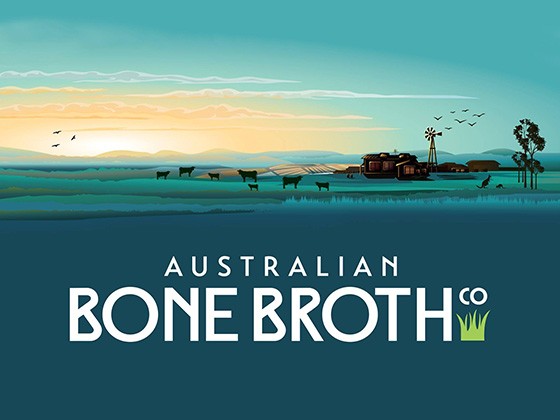 The Australian Bone Broth Co. produces premium quality beef bone broth concentrates and beef bone broth powder. Made with all-natural ingredients, every product is nutrient-dense, made using 100% Australian grass-fed and finished beef. Choose from 3 flavours of concentrate: Natural, Turmeric and 5 Herb. All Australian made.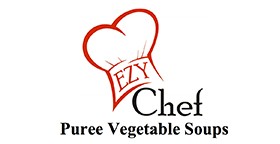 Ezy Chef supply a range of wholesome "heat and serve" vegetable puree soups and mash blends made in their HACCP certified facility and using 100% Australian grown fresh vegetables to foodservice companies throughout Victoria. Gluten free, Kosher and Halal certified, each soup and mash is designed to achieve a nutritional balance.