Wholesale Eggs Suppliers
An Australian directory of the finest wholesale egg suppliers, egg distributors and egg wholesalers. Fine Food Wholesalers helps you search Australia for leading egg wholesalers. Our range of wholesale egg suppliers is being updated regularly with egg wholesalers that can supply restaurants, food service, delis and convenience stores. Look no further for the freshest farmed and organic wholesale eggs.
Bega Valley Eggs take free range to the next level with just 300 hens per hectare! The pasture raised hens are able to roam free in the fresh air and sunshine and eat fresh grass and bugs all day long. Superior to caged and free range eggs in colour, taste, texture, nutrition and performance, Bega Valley Eggs are the choice of good chefs across Sydney. Eggs like no other you've tasted!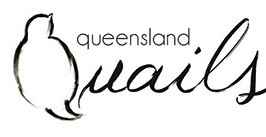 Queensland Quails delivers a reliable supply of fresh premium wholesale quail eggs to retailers and foodservice businesses. Higher in protein and with a greater yolk to white ratio then hens' eggs, quail eggs offer a different nutritional profile as well as inspiration for new menu items and innovative garnishes.