Wholesale Eggs Suppliers
An Australian directory of the finest wholesale egg suppliers, egg distributors and egg wholesalers. Fine Food Wholesalers helps you search Australia for leading egg wholesalers. Our range of wholesale egg suppliers is being updated regularly with egg wholesalers that can supply restaurants, food service, delis and convenience stores. Look no further for the freshest farmed and organic wholesale eggs.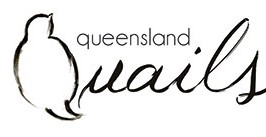 Queensland Quails delivers a reliable supply of fresh premium wholesale quail eggs to retailers and foodservice businesses. Higher in protein and with a greater yolk to white ratio then hens' eggs, quail eggs offer a different nutritional profile as well as inspiration for new menu items and innovative garnishes.
Tamarix is a wholesale egg supplier servicing Melbourne metro and the Mornington Peninsula. Tamarix Poultry Farm takes great pride in its great-tasting eggs and egg products. With hens raised on a specially formulated and balanced blend of natural grain feed, Tamarix have been delivering farm fresh eggs since 1961.