Wholesale Frozen Food Suppliers
Fine Food Wholesalers helps you search Australia for leading frozen food wholesalers. Our range of wholesale frozen food suppliers is updated regularly with frozen food wholesalers who can supply restaurants, food service, delis and convenience stores. Look no further for the finest range of wholesale frozen food.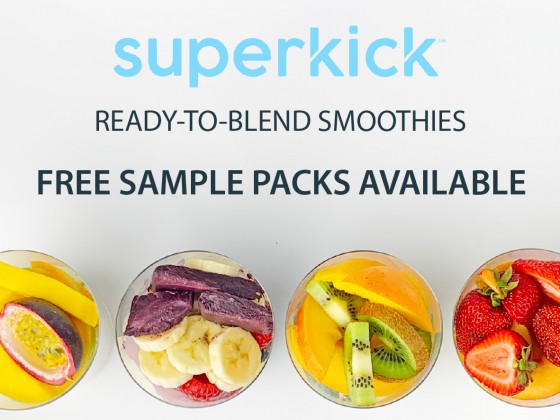 Superkick Smoothies supplies wholesale fruit smoothie packs to cafes, juice bars and restaurants. 100% raw, all-natural ingredients, no added sugar and no prep, mess or waste. Five great flavours to choose from. With 6 months' shelf life and high gross margins, it makes total sense to start with Superkick Smoothies! FREE Sample packs available for businesses who contact us through the Fine Food Wholesalers website.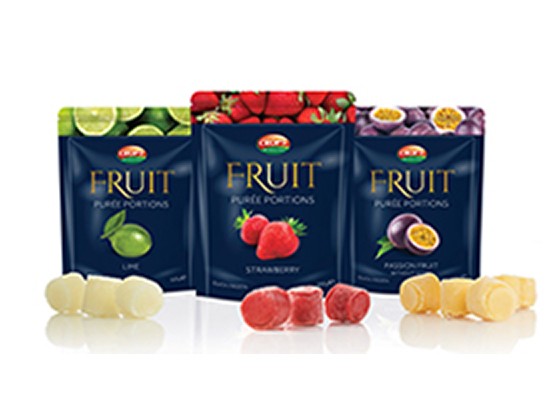 Crop's Purée Portions let you bake with precision, while also cutting down on waste. There are currently ten fruits in the new range from classics like strawberry, raspberry, passionfruit and blueberry to exotic fruits like sudachi and yuzu.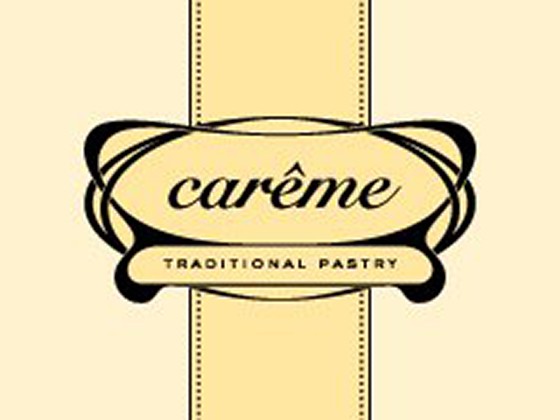 Carême Pastry specialises in high quality, ready-to-use wholesale pastry dough. Free from additives, preservatives, colourings, stabilisers and relaxants, Carême Pastry's frozen products are of the highest standard. Even famous cook Stephanie Alexander has attested that she uses Carême Pastry and would never make her own puff pastry again.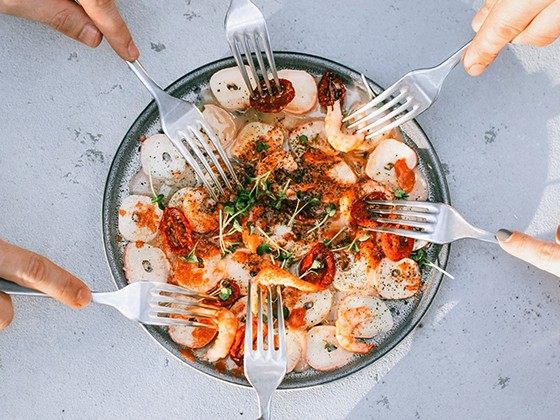 Healthy Prawns' high quality, ethically farmed, snap-frozen prawns are pre-cooked and peeled with the tail off. Owned by an Australian-Ecuadorian family, the company is proud to source their prawns from pristine, sustainable ponds in Ecuador where the density is 10-20x lower than other commonly cultivated prawns. Ideal for use in pasta, risotto and noodle dishes, salads and curries.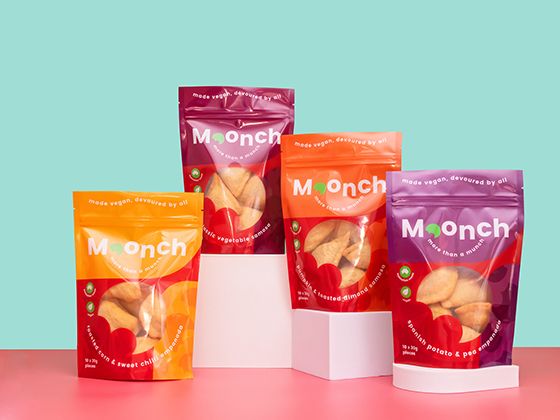 MOONCH's vegan snack foods make no compromise on flavour and are made with love using wholesome, real-food ingredients and no nasties. Supplied frozen, the scrumptious empanadas and samosas can be heated to golden crispiness in an oven or air fryer and served as finger foods, hearty snacks or elegant canapes. Developed by a 5-star chef and handcrafted in a kitchen, not a lab!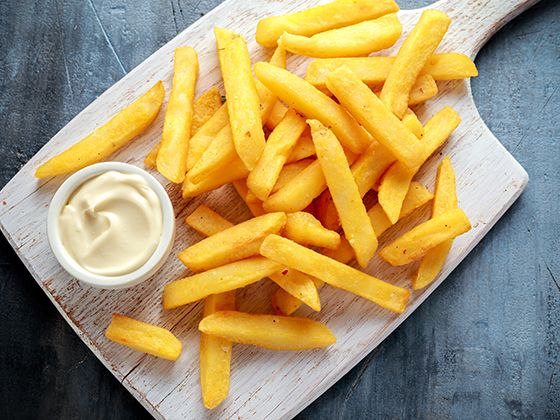 Big Country Fries' wholesale French fries and chips are available in many different types, sizes and formats to suit a range of foodservice businesses, from takeaway outlets to steak restaurants, food trucks to cafeterias. On offer are Ultra-Crisp Straight Cut fries, Ultra-Crisp Steak Cut, Seasoned Wedges, Waffle Cut, Curly Fries, Sweet Potato Fries, skin on, skin off plus more options.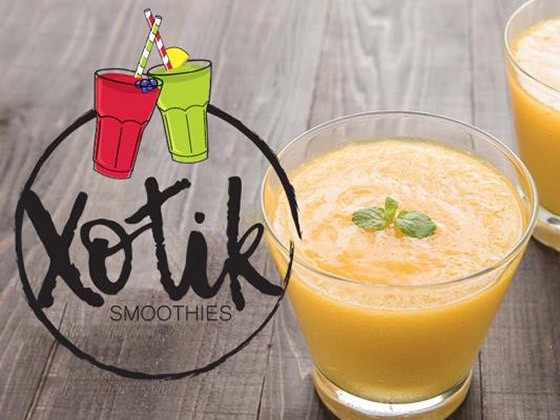 Xotik Smoothies supply frozen wholesale smoothie packs made with quality fruits and vegetables. Simply open the pack, pour the contents into a blender and whiz! You can add milk, nut mylks, yoghurt or even alcohol to your own recipes. Choose from 8 varieties: Mango Dream, Green Reviver, Pineapple Sunset, Strawberry Fantasy, Berry Burst, Carrot Boost, Ginger Beets and Raspberry Heaven.
The secret to pizza perfection. Sugo Tu's signature pizza dough discs are ready to thaw, stretch into shape and top with your favourite toppings.The par-baked pizza bases are available with or without the signature sugo Pizza Sauce.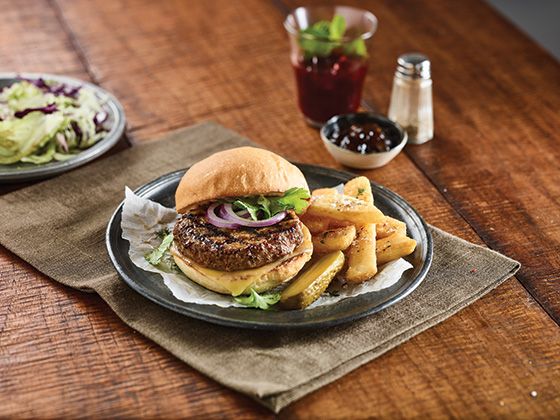 Butlers Beef Burgers' presents a range of burger solutions in the form of wholesale beef patties made from prime Australian and NZ beef. They offer excellent convenience for you and superb flavour for your customers and are par-cooked and quick frozen. Available in various sizes, in 100% beef and also flavoured with spices. Save time and expense while serving up juicy, memorable burgers every time!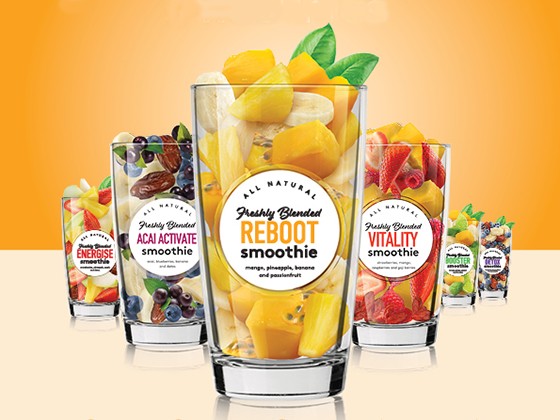 SER!OUS Smoothies offer a range of easy-to-prepare, all-natural wholesale smoothie blends for use in cafes and other foodservice businesses. Available in several variants, each is supplied in a single-serve pouch. Simply add contents to blender, add desired liquid - milk, plant-based mylk, juice, water or coconut water - and blend! All are gluten free, vegan and contain no added sugar.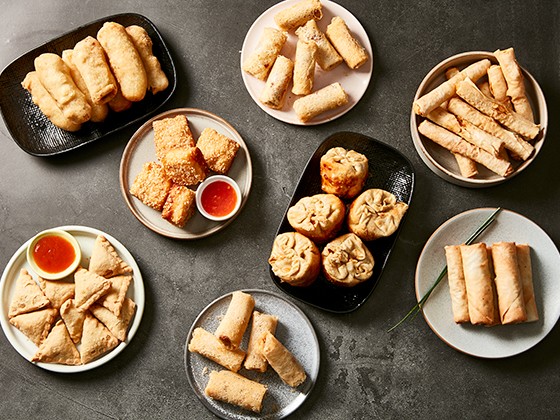 Tasman Foods International are wholesalers of delicious wholesale finger foods which are delivered frozen for minimal waste, maximum freshness and convenience. The products are ideal for catered events, side dishes, entrees, tapas and takeaway food outlets. Choose from Mac N Cheese Balls, Arancini Balls, Spring Rolls, Mozzarella Sticks, Curry Puffs, Dim Sims, Jalapeno Poppers and more.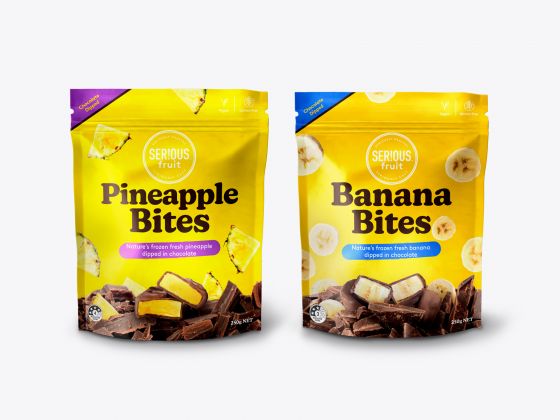 SER!OUS Fruit Bites are the newest addition to the SER!OUS range. Combining our signature sweet fruit with creamy chocolate, resulting in a tasty and nutritious bite sized snack, SER!OUS Fruit Bites really are addictive - not that that's a bad thing! Made with vegan, gluten free chocolate to ensure nobody has to miss out on SER!OUS Fruit Bites. Enjoy as a snack or a dessert!