Wholesale Dry Goods and Ingredients Suppliers
An Australian directory of the finest wholesale dry goods and ingredient suppliers, dry goods and ingredients distributors and dry goods and ingredient wholesalers. Our range of wholesale ingredients suppliers is being updated regularly with ingredient wholesalers that can supply restaurants, food service, delis and convenience stores. Look no further than Fine Food Wholesalers for the best suppliers.
Melbourne Nut Co (formerly Nut City) - wholesale suppliers of quality nuts, beans, dried fruit and spices to the Australian foodservice and food retail industries.
Gluten Free Wholesalers offer a large range of wholesale gluten free ingredients, all non-GMO, many organic. Meet customers' dietary preferences or requirements and stay on top of important food trends. Choose from top quality flours, meals, grains, cereals, nuts, seeds, pulses and superfoods to add flavour, sweetness or protein, to thicken or for baking.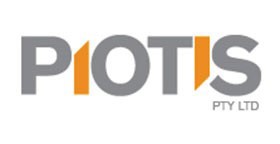 Piotis Pty Ltd is the official importer and distributor in Australia for Silex Waffle Mix, Crepe Mix and Cone Mix. Create new menus for your customers with these just-add-water mixes that offer a 1000% profit. Versatile, easy to make and highly desirable, each mix offers an opportunity to expand your offering without the need for new skills or ingredients.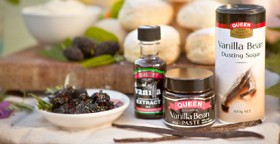 Queen Fine Foods is a 100% Australian-owned, award winning family company that has been proudly producing flavouring ingredients for over 100 years. Queen is well known as a provider of quality wholesale food flavours and colours and cake decorating products. Bulk quantities are available on the full range of essences, flavours and colours for caterers and commercial customers.
WholeFarm supply quality wholesale dry mixes and bases for hospitality and food manufacturer clients. Achieve consistent, restaurant-quality foods and beverages including ice cream, gelato, mousse, frappes, frozen yoghurt, cheese sauce, fudge sauce toppings, milk powder and bakery and pouring custard. Standardise recipes, waste less and earn higher margins. Customers love the flavours!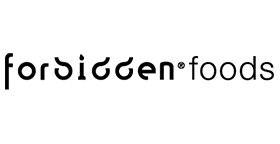 Rice has never been this beautiful! Forbidden Foods offers five different rice varieties including white, brown, green, red and black rice, all certified organic. Suitable for an endless array of recipes, the products are sure to please and satisfaction is guaranteed.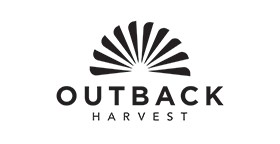 Outback Harvest's range of wholesale Teff health food products are all Australian, grown in the southern Riverina of New South Wales. Available in Ivory and Brown, as Teff Flour and Teff Grain, it is a gluten free grain superfood that can be used in sweet and savoury recipes right across the day.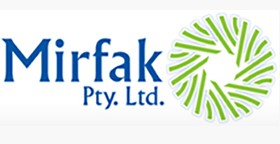 Mirfak Pty Ltd supplies wholesale dry goods and ingredients to food manufacturers and wholesale markets throughout Australia. Customers can purchase their seeds, grains, flours, meals and puffs packaged in various sizes. Their range includes an extensive product list of Kosher certified and Halal certified items.