Wholesale Coffee Suppliers
A directory of the finest coffee suppliers, coffee distributors and coffee wholesalers. Good coffee is integral in any food institution. That's why it's so important to use the right wholesale coffee suppliers. Fine Food Wholesalers list only the finest wholesale coffee suppliers to ensure you make the most of this integral part of your business. Select from and use gourmet and organic wholesale coffee to keep your customers wanting to return for more!
The Bircher Bar offers a range of premium quality, all-natural latte mixes for your Paleo, gluten free and vegan customers. Whilst they can be made on dairy milk, they are also delicious when made using coconut or other nut mylks. Available in Cayenne 5-Spice Cacao, Golden Latte Mix, Spiced Beetroot Latte Mix and Spiced Matcha Mix, even the names will tempt your customers.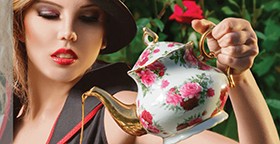 Pine Tea & Coffee offer an extensive array of wholesale teas including black, green, flavoured black, flavoured green, white and oolong tea, chai, exotic fruit teas, rooibos and herbal teas. Their Silvertip tea blends are crafted in Sydney by tea master Clayton Pine and his sister and business partner, Lesley Pine who have won multiple awards and medals for their outstanding teas.
Sweet Pomona wholesale supplier for beverage base products such as flavoured coffee syrups, fruit syrups, smoothie sauces, chocolate sauces, milkshake sauces and powders.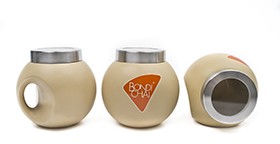 Multiple award-winning Bondi Chai provides the ideal alternative to coffee for those times of the day when customers are 'caffeined-out'. It is a low-caffeine option that's loaded with irresistible flavour. Easy to make and with excellent profit margins, it's available in Club Cinnamon and Vanilla Honey.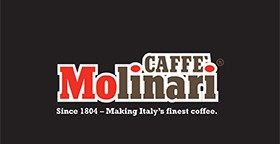 Molinari Coffee supplies a range of superb coffee varieties that will delight the palates of occasional coffee drinkers through to connoisseurs. Choose from a number of blend intensities as well as fair trade organic, decaffeinated and single origin coffees to present your customers with multiple options to suit their preferences.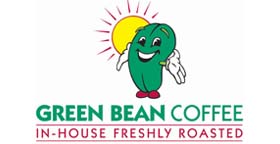 Green Bean Coffee supplies over 60 varieties of green and roasted coffee beans, sourced from the world's premier coffee growing regions. Additionally, they offer a beautiful, fully-automatic coffee roasting machine with a footprint of around the same size as a panini press so you can roast fresh coffee in-house in 10 minutes.
Custom Coffees is regional Victoria's first and premier coffee roasting company, offering an outstanding array of single origin and masterful blends including Fairtrade and organic coffee. They will be only too happy to discuss with you the kind of blend that will be perfect for your particular business.
Dante's Coffee is as much about poetry as sublime coffee. Taking cues from Dante Alighieri's masterpiece, The Divine Comedy, the coffee is a world-class product at very reasonable volume-based rates. Dante's offers full service wholesale coffee in three featured blends or will create a signature blend for your business.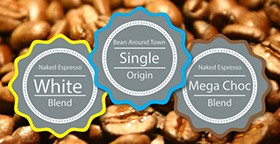 After starting delivering coffee around town in a mobile coffee van, Bean Around Town now provides expert advice and top quality Naked Espresso coffee to retail and foodservice businesses around Australia. They offer quality products, dedicated training and service and aim to support clients' businesses in their service and sale of great coffee.
The Kind Coffee Co. cold brews their certified organic coffee in filtered water for 18 hours to reduce the acidity. Then they filter out the nasty oils that normally give cold coffee its bitterness, leaving a smooth, great tasting coffee.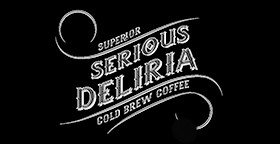 Serious Deliria is superior cold brew coffee from single origin arabica beans, a highly potent concentrate that goes a long way. Wake your customers' tastebuds big time with iced coffee, affogato, protein smoothies, milkshakes, frappes, mocktails, cocktails or use in baking recipes. Ask about nitro-infused cold brew on tap! Experience a sublimely smooth, creamy brew with silky mouthfeel.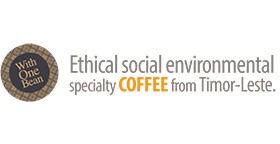 WithOneBean is a not for profit coffee social enterprise producing ethical, social, and environmental coffee to consumers who want their coffee to create real social impact whilst also tasting delicious.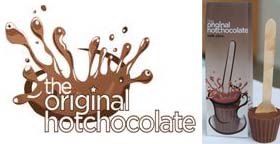 Rich, delicious and a little wicked - this pure Belgian Chocolate chunk on a spoon presents a whole new way to indulge in hot chocolate. Simply combine 200ml of hot steamy milk with your Original Hot Chocolate stir-able chocolate chunk; then let it mix through the milk, melting into a sensational drinking moment. Gluten free and available in milk, dark or white chocolate, can we entice you to 'Sip & Lick' today?