Wholesale Vegan Food & Beverages Suppliers
An Australian directory of suppliers of vegan foods, beverages and ingredients. The vegan consumer is always keen to find retailers and foodservice businesses that cater to their requirements. When looking for suppliers of vegan food products, look to our directory first.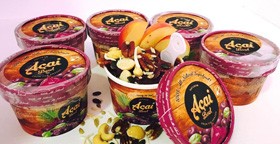 Presented in a colourful, lidded 200ml cup with spoon, Naturaw Acai Bowl is the ultimate portable super food snack for any time of day, throughout the year. Made in Australia using Amazonian acai berries, it is packed with antioxidants, fibre and nutrients and can be served straight from the cup or with your choice of accompaniments.
View more information and contact details
PURABON are an Australian company making healthy vegan snacks for food service operators and retailers. We specialise in offering our premium range of delicious Protein and Paleo Balls for point-of-sale purchases. And even better, they taste amazing too!
View more information and contact details
Honest Gum is 100% REAL, sugar free chewing gum! Chew away without a care in the world and enjoy the fresh taste of Honest Gum's eucalyptus mint natural flavour bomb. It contains nothing artificial and is gluten free, vegan and all natural.
View more information and contact details
Cocofrio fills the ice cream gap for sweet tooths who have to avoid gluten and dairy. With its many health benefits and ten dazzling flavours, it's a guilt-free indulgence that can be used to create high end desserts and tempting beverages, or simply served scoop by delicious scoop.
View more information and contact details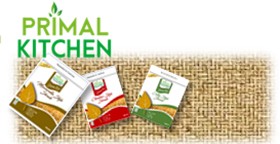 Primal Kitchen offers a range of non-dairy and vegan friendly 'cheese' and 'butter' products so that you can accommodate your customers' dietary requirements and avoid letting those precious vegan and dairy-free dollars slip away.
View more information and contact details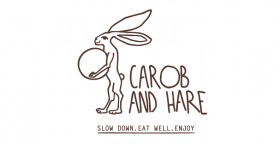 Carob and Hare have created delectable Hare Balls, a gourmet, indulgent treat that's designed to satisfy! With quirky branding and premium ingredients, they are sure to be memorable, visually as well as for their scrumptious flavours. Available in a range of tempting varieties, the Hare Balls are the ideal point-of-sale impulse purchase and accompaniment to takeaway coffees.
View more information and contact details
Kitz Living Foods is a conscientious supplier of quality gluten-free, organic, raw, vegan snacks and treats including crackers, raw pizza bases, coconut bars, chunks and activated nuts to name a few. Contract manufacturing services are also available.
View more information and contact details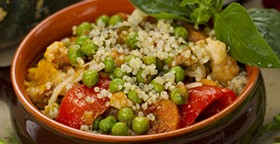 Gourmet vegetarian ready meals by vege2go will keep your customers coming back time and again to restock their fridge/freezer. They're also brilliant for small foodservice operators like backpacker hostels, motels, caravan parks, transportation terminals and catering venues. All products are supplied fresh and are accompanied by allergen information.
View more information and contact details