Wholesale Meat Suppliers
An Australian directory of the finest wholesale meat suppliers, meat distributors and meat wholesalers. Our wholesale meat suppliers are renowned for superb quality and uncompromising standards of service across all ranges of meats including beef, goat meat, poultry and more. Whether you are after organic meat or unusual game meat products to include in your product range or food service business, the listings on Fine Food Wholesalers are sure to have what you need.
Bertie's Butcher is a name synonymous with quality, ethically-sourced meats from a small selection of specialist farmers. They personally select organic, free range and grass fed beef, lamb, chicken and pork and offer nose to tail butchery to promote ethical, waste-minimising consumption.
View more information and contact details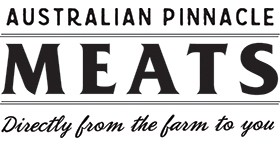 Pinnacle Produce supply prized high marbling Wagyu beef from specially selected breeding genetics to ensure that you can utterly delight your discerning beef loving customers. The company's Principals are all 3rd generation Australian cattlemen. When the provenance of the beef you sell or serve is of critical importance, you can count on Pinnacle Produce to deliver.
View more information and contact details
Diamond Cut is a well-established wholesale fresh meat supplier to the food and beverage industry throughout Qld, proudly delivering to the end user the very best in quality and service. Recognised in this years Q400 as one of the leading companies in QLD, Diamond Cut is big enough to handle any size of enquiry, yet small enough to still care about each and every individual clients needs and preferences.
View more information and contact details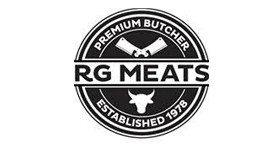 RG Wholesale Meats is a third generation Australian-owned company that has been supplying quality wholesale meats, poultry and selected smallgoods to Sydney's restaurants, clubs, hospitals, hotels and retirement villages for more than thirty years.
View more information and contact details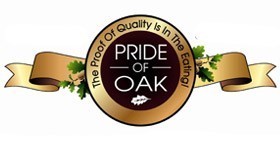 Tablelands Premier Meats is a wholesale supplier of pasture-raised goat and Dorper lamb; slaughtered and processed on-farm. The result is a stress-free animal which offers superior flavour and texture.
View more information and contact details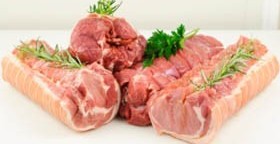 For traditional Italian and Australian contemporary cuts of beef, veal, lamb, pork, goat and poultry, Campisi's Butchery is a well-loved, family owned and operated supplier of quality meats. Campisi's Continental Butchery is also renowned for their award winning range of home-style Italian smallgoods including cacciatore, salami, sopressa, prosciutto, coppa and pancetta.
View more information and contact details