Gourmet Organic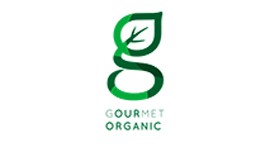 Gourmet Organic
Gourmet Organic Herbs - Organic Salad Dressings
For award winning organic mustards, vinegars and salad dressings, Gourmet Organic Herbs have the range and quality you're seeking. The salad dressings are made in-house and all products are made using top quality organic and gluten-free ingredients. And because Gourmet Organic Herbs are the exclusive importers of all their ingredients, they enjoy total control over the quality.
Package sizing to cater to all needs
Gourmet Organic Herbs recognise the need for package sizing to suit the various customer bases:
Retailers
Catering packs for the foodservice industry
Bulk volumes for manufacturers
Ever-growing range of superior products
With a diverse and growing list of coveted organic products, the range offers choices for customers with varied tastes and preferences. Around sixty different certified organic herbs and spices form the foundation of the range which further extends to gourmet vinegars, mustards and salad dressings. The quality is evident in the taste and smell and the many awards won further reinforce the gold standard that is routinely adhered to.
Organic credentials
Gourmet Organic Herbs is a Certified Organic wholesaler with Australian Certified Organic (ACO) No. 10541P. Organic farming strives towards a more sustainable future for farmers and the land. Being Certified Organic also guarantees that products are free of genetically modified ingredients, which is a win/win for producers and consumers.
All herbs and spices are grown in optimum conditions by farmers practising sustainable, certified organic agriculture, and are then dried as whole herbs to capture the volatile oils and deliver flavour intensity.
Counter displays
Display stands currently in organic stores, gourmet food stores, independent grocery stores and selected IGA supermarkets around Australia help to drive higher sales volumes. Offering free taste tests, cooking demonstrations and displaying serving suggestions are other ways of showcasing these sought after products and proving to would-be customers that they are worth every award they've won.
Gourmet Organic Herbs Awards
Royal Hobart Fine Foods 2011
Gold Medal
Silver Medal
Sweet Honey Mustard Dressing
Sweet Chilli Dressing
Oil & Balsamic Dressing
Bronze Medal
Dijon Mustard
Seeded Mustard
Creamy French Dressing
White Wine Vinegar
If your customers count on the availability of high quality organic products,
then Gourmet Organic Herbs should be the organic wholesaler in your sights.
---
More information about Gourmet Organic
Gourmet Organic Foods
For award winning organic mustards, vinegars and salad dressings, Gourmet Organic Foods have the range and quality you're seeking. Click here