Wholesale Cookbooks Suppliers
Retailers, if you don't already have a section for cookbooks in your store, there is no reason why you shouldn't create one. Strategically place cookbooks alongside other merchandise such as cookware, table linens, dining furniture or kitchen utensils. Or if yours is a delicatessen or gourmet food provedore, then position cookbooks with delicious products. Prop up a book about sumptuous Italian cuisine amongst handmade pastas and imported delicacies. Keep an eye on the Fine Food Wholesalers listings for new ideas.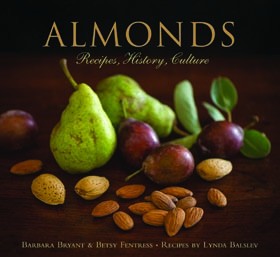 A thoroughly unique cookbook, Almonds will show that the world's most beloved nut is anything but boring. One of nature's superfoods, almonds plays an essential part in everyday cooking, as well as some of the world's most decadent desserts. In Almonds, authors Barbara Bryant and Betsy Fentress outline a fascinating history; from auspicious beginnings as a revered object of Ancient Egypt to a billion dollar industry in California. With Lynda Baslev's delectable recipes, you'll discover just how versatile almonds can be. Discover delicious recipes as almond-encrusted lamp chops to almond and saffron rice pilaf. A beautiful hardbook, Almonds is a cookbook to savour!
Sample Recipe and Ordering Details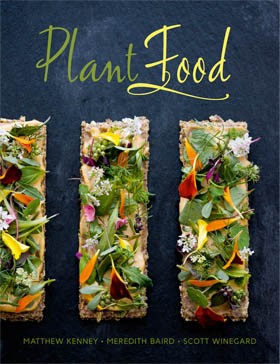 Author of bestselling raw cookbooks Everyday Raw Gourmet (also distributed by Arbon Publishing) and Entertaining in the Raw, Matthew Kenney and his team return with a vibrant new vegan cookbook. Plant Food transforms ordinary fruits and vegetables into stunning works of art - and provides simple, easy to follow recipes so that you can recreate these meals at home too. Featuring a range of appetisers, soups, salads, cheeses, main courses, desserts and drinks that not only look and taste delicious, but also nourish the body and respect the environment, Plant Food will fire your tastebuds and your imagination.
Sample Recipe and Ordering Details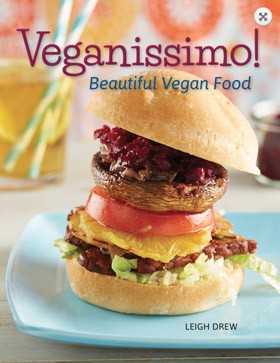 An Aussie exclusive, Veganissimo! is the perfect introduction to cruelty-free cooking. Leigh Drew's clear, step-by-step instructions will show how easy - and how delectable - making vegan food can be! Leigh Drew is a home grown Aussie vegan with boundless creativity and flair for flavour which means that this is not your ordinary vegan cookbook. Inside you'll find recipes for cheese, cakes, curries and weekday dinners galore. Why not try your hand at a Portabello Burger, a Vegan Meatball sub or a truly scrumptious Chocolate Mousse Tart? With 120 tasty recipes, 100% animal-free food never tasted so delicious!
Sample Recipe and Ordering Details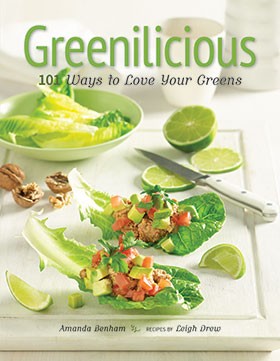 Greenilicious seeks to revolutionise our approach to greens and show us just how versatile and delicious these verdant veggies can be. From spinach and curly kale to savoy cabbage and witlof, Greenilicious demystifies more than 40 different green vegetables, outlining the nutritional benefits, flavour and texture characteristics, and simple storage and cooking tips for every variety. With over 100 mouth-watering recipes, Greenilicious demonstrates that greens can be the main attraction of everyday eating - not just a sideshow.
Sample Recipe and Ordering Details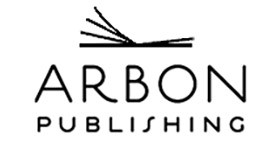 In French Comfort Food, discover French-style brunches, savoury nibbles, family recipes, suppers for friends and the unequalled pleasure of a perfect creme caramel. With recipes ranging from a divine mac and cheese inspired by Paul Bocuse to aligot, the ultimate mashed potatoes, author Hillary Davis shows how home cooking a la francaise is comfort cooking at a whole new level.
Sample Recipe and Ordering Details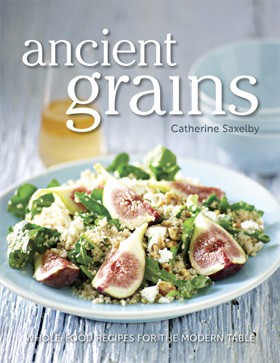 Arbon Publishing's best selling cookbook to date, Ancient Grains shows that cooking with whole-grains is not only vital for good health, but will also revolutionise your meals with a range of new and delicious flavours and textures. Featuring a comprehensive grains directory written by noted nutritionist Catherine Saxelby, Ancient Grains also contains more than 100 newly developed recipes, including dishes for vegans, vegetarians, and meat lovers, as well as many gluten-free options. With over 60 stunning full-colour photographs produced especially for the book, Ancient Grains is the perfect addition to any family kitchen.
Sample Recipe and Ordering Details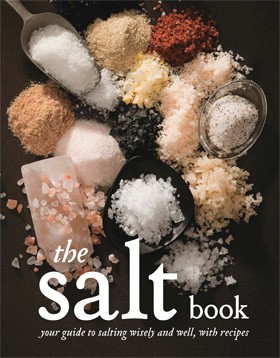 The Salt Book is a unique cookbook that will overturn your misconceptions about salt and revitalise your tastebuds. Written by David Glynn and Fritz Gubler, The Salt Book will convince you that a measured approach towards salt - not abstinence- will help you maintain your health, as well as keep your food flavourful. From Fleur de Sel to Pink Himalayan Rock salt, The Salt Book will introduce you to a wide array of salts that you can use instead of ordinary table salt. From the perfect steak to salted macarons, The Salt Book also features recipes that will teach you how to salt your food to perfection!
Sample Recipe and Ordering Details