Wholesale Scrolls Suppliers
When it comes to wholesale scrolls, Fine Food Wholesalers can put you in touch with bakers of these popular treats. Served as a standalone baked good or as a basis for a novel dessert, scrolls are available with many different toppings and fillings. Scrolls are nostalgic buns that will bring something retro yet totally cool to your café or restaurant.
Helen's European Cuisine supplies wholesale savoury scrolls to restaurants, caterers, cafes and retailers throughout Australia.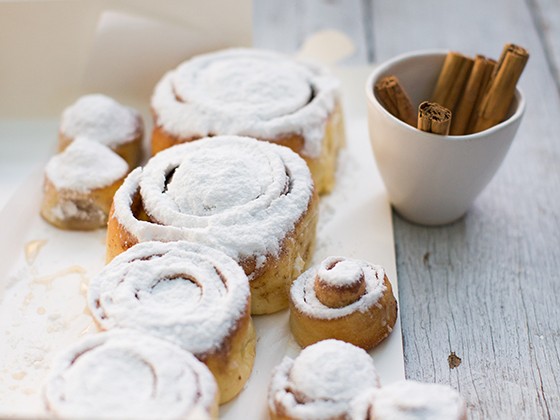 Oregano Scrolls tantalising wholesale baked scrolls are a contemporary take on the classic Cinnamon Scroll or Chelsea Bun. With nostalgic classics such as Coffee and Apple & Cinnamon, and up-to-the-minute treats like Nutella & Banana, Red Velvet and Honey & Walnut, there's something for everyone. Every scroll is loaded with mouth-watering fillings and smothered in lashings of toppings.