13 Seeds Hemp Farm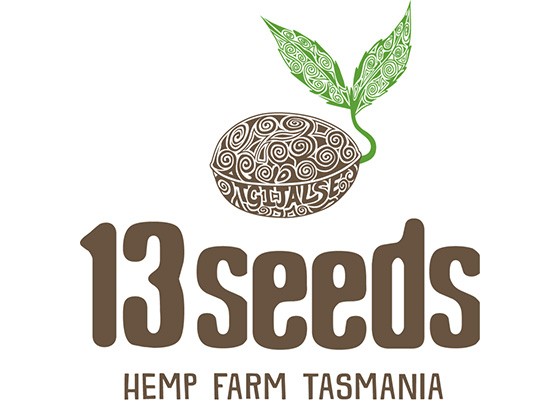 More Images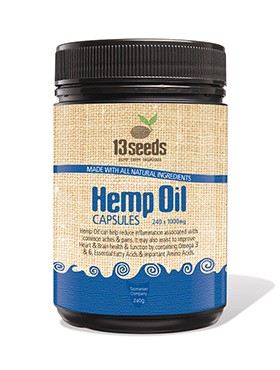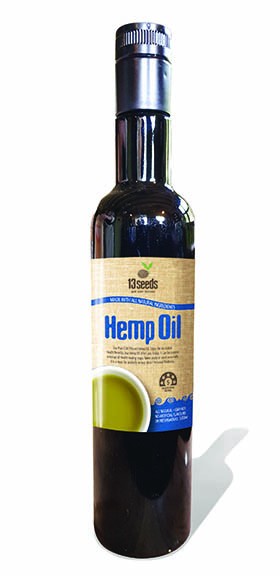 13 Seeds Hemp Farm
Wholesale Hemp Superfood Oil
Hemp seed oil offers incredible health benefits. Since November 2017, hemp food products have been approved for consumption in Australia and 13 Seeds Hemp Farm in Tasmania have led the way in their production and promotion. Today, their range includes a variety of hemp food products that they manufacture in-house, however their Hemp Oil Capsules are sourced from the green, pristine environment of New Zealand.
Made from organic, natural ingredients.
Vegan
GM free
All-natural
Free from artificial colours, flavours and preservatives
Also dairy free, gluten free, low GI and low sodium.
13 Seeds Hemp Oil is an abundant source of:
Plant-based protein
Omega 3 and Omega 6 in the ideal 3:1 ratio
Magnesium, iron and zinc
Free radical fighting antioxidants
Dietary fibre
Use hemp oil as a cold salad dressing or to dress other dishes such as adding the finishing touch to a bowl of pasta, soup or risotto, or to drizzle over pizza straight out of the oven.
Medicinally, you can consume a tablespoon of hemp seed oil daily to improve your skin and get a good dose of Omega 3 and Omega 6 fatty acids which are beneficial for brain health. It also helps stabilise blood sugar, reduce cholesterol levels, decrease inflammation and more.
Available in 250ml and 500ml or as Hemp Seed Oil Capsules.
Retailers
13 Seeds Hemp Oil and Hemp Seed Oil Capsules are ideal products to stock in health food stores, vegan outlets, delicatessens and supermarkets.
Foodservice
Switch to a new kind of oil and explore the many ways hemp oil can be used. It can be offered as a 'shot' in smoothies, added to salad dressings, soups and other dishes, and used as a dunking oil for crusty bread.
For more information or to place an order, contact 13 Seeds today.
---
More information about 13 Seeds Hemp Farm
Interview - Gemma - 13 Seeds Hemp Farm
Hemp is the new 'wonder food'. With a spectacular nutrition profile and delicious flavour, hemp seeds can boost your diet right across your day. We spoke with CEO of 13 Seeds Hemp Farm, Gemma Lynch-Memory about how this newly-approved food source is exciting consumers across the country. Click here