1770 Australia
More Images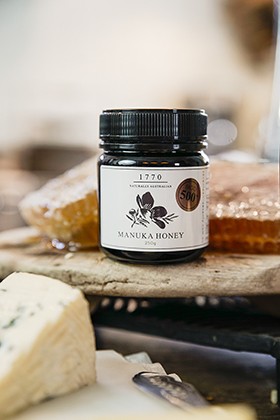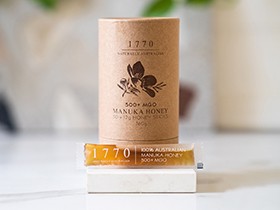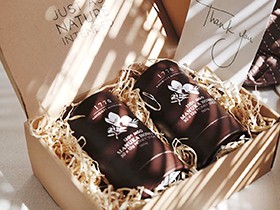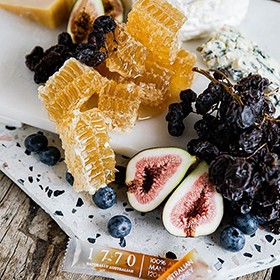 Service Area Australia Wide
1770 Australia
Wholesale Australian Manuka Honey
1770 Australia's exquisite Manuka honey boasts unique medicinal properties and a distinctive flavour. The pollen and nectar are collected from various species of the Leptospermum tree which is native to Australia and New Zealand.
The company works closely with local producers, growers and packers so that everything they source is as raw and unprocessed as possible. Supporting sustainable and ethical produce, like nature intended is high on 1770 Australia's priorities.
What is MGO?
MGO stands for methylglyoxal which is basically the 'magic' ingredient in Manuka honey. MGO is behind its antibacterial and antimicrobial properties. The higher the MGO rating, the higher the concentration of beneficial compounds.
Manuka Honey
When selecting the Manuka honey you purchase, choose based on the intensity of flavour you prefer and the therapeutic benefits you're seeking.
120+ MGO – A bright, golden honey with a more floral flavour. Enjoy a daily dose to help maintain a healthy immune system.
200+ MGO – A luxurious amber honey that supports natural healing and bacterial balance plus function of the digestive system.
500+ MGO – Exceptionally high MGO levels means this honey is far superior in its therapeutic qualities. Consumers choose it to help soothe sore throats and coughs.
Manuka Honey Sticks
Individual straws containing Manuka honey, 1770 Australia's Manuka Honey Sticks are a convenient way to carry and consume your daily dose. They're also beautifully packaged in an elegant cylinder, making them perfect for gifting. Use them as a natural sweetener in your tea and coffee or enjoy straight from the straw.
120+ MGO Manuka Honey Sticks
500+ MGO Manuka Honey Sticks
Honeycomb
Straight from the hive to you. This all-natural multifloral honeycomb is made by bees foraging along the lush east coast of Australia. It contains pollen, propolis, antioxidants and natural prebiotics. Add a slice to your next cheese board!
Retailers
1770 Australia's premium quality Manuka honey is ideal for pharmacies, health food stores, supermarkets, convenience stores and other food retailers. Promote its Australian values, health benefits and outstanding flavour.
Foodservice
When you want to make an over-and-above impression with your ingredients, use 1770 Australia's Manuka honey and mention it on your menu. Serve with Devonshire teas, on cheese boards and with muesli and yoghurt bowls.
For more information or to place your first order, contact 1770 Australia today.